Banking on our Kids Appeal
Donate to BOQ's Banking on our Kids appeal and you'll help fund much needed medical equipment and research supporting children's hospital foundations around Australia
Donate today
About the Appeal
Banking on our Kids is BOQ's flagship annual fundraising appeal, which is held throughout the month of July. All funds raised through Banking on our Kids will fund much needed medical equipment and research supporting children's hospital foundations around Australia including:
Children's Hospital Foundation Queensland
Perth Children's Hospital Foundation
Sydney Children's Hospitals Foundation
The Royal Children's Hospital Foundation
For many sick kids undergoing treatment in hospitals, their first encounter with life-saving medical equipment can be a scary one.
That's why this July, as part of BOQ's Banking on our Kids Appeal, our friendly cast of Hospital Heroes– a super squad of medical and research equipment are back! They are on a mission to help sick Aussie kids. We're inviting all Australians to support their cause and help superpower the Hospital Heroes this July.
Maddison, BooK Ambassador
Ezy-G the E.C.G Machine
"I'm an ElectroCardiogram Machine. But you can call me Ezy-G. I'm always there when you need me. In fact I'm only ever a heartbeat away. I'll help the doctors and nurses see how your heart is ticking away."
Pete the P.E.T Scanner
"Hi I'm Pete, the PET Scanner. No I don't scan pets, I'll be scanning you! Just hop inside and I'll be able to see if there are any diseases hiding inside your body. I sometimes make some gurgly noises but that's just my tummy! I promise I won't bite."
Mike the Microscope
Research Department
"Mike here. I'm in Research and Development. I help the scientists work out new cures and treatments for all kinds of diseases."
L.P the Lung Pump
"You can breathe easy with me around. I'll check to make sure your airways are A-OK - no blockages or anything unusual."
Flo the Nasal High-flow machine
"Hi, Flo here. I am the newest member of the Hospital Heroes! My nasal high-flow therapy powers prevent nasty coughs and infections."
Five-year-old Maddison is always smiling, with her mum Vanessa calling her a "really special and a very happy little munchkin" despite the preschooler recently being diagnosed with rhabdomyosarcoma - a cancer made up of cells that normally develop into skeletal muscles.
Maddison was first admitted to hospital with a suspected broken leg, when she couldn't bear weight properly. It was then discovered that she had a cancerous lump in her pelvis, for which she recently received radiation treatment. She is now receiving chemotherapy treatment once weekly until next May, when she will also possibly undergo surgery to remove the tumour.
Her condition has meant Maddison has had to pull out of her beloved kindergarten until about next June and she is really missing her little friends, but she's kept her spirits up with a little help from musical therapy, bedside play and events and activities.
"Maddison's entire treatment team has been amazing," Vanessa said, "She really loves her music therapy and bedside play so much. It has really kept her engaged and helped to break up her long days in hospital and always cheers her up when she's having a hard time."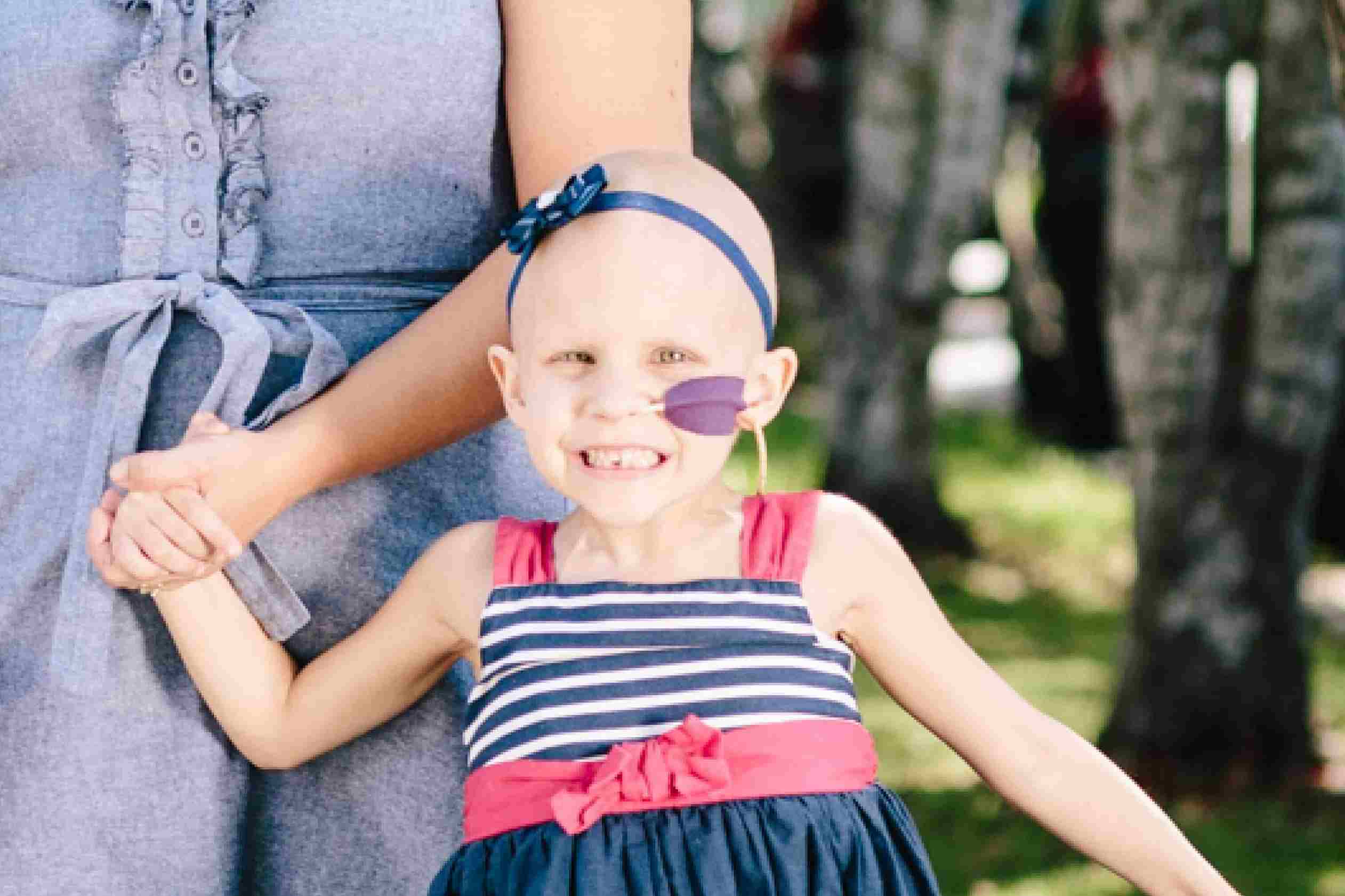 #BankingonourKids on Social