At a glance
Bonus Interest on balances up to $10,000 when Bonus Criteria is met*
Bonus Interest variable rate when you meet the Bonus Criteria*
Your Bonus Interest
Here's how you can earn your Bonus Interest with our best high interest savings account:
Deposit a minimum of $200 into your linked Day2Day Plus Account each month from an external source- like your pay; and
Make 5 or more eligible transactions from your linked Day2Day Plus Account each month such as settled Visa Debit Card or eftpos card purchases, ATM withdrawals or direct debits (Temporarily paused till 31 August 2020)
Earn Bonus Interest 3.00% p.a. up to $10,000 in the following month on your Fast Track Starter Account balances
For balances between $10,000 and $250,000 earn Bonus Interest 2.00%p.a. and for balances over $250,000 the Base Rate of 0.20% p.a. applies

Your account will earn the Base Rate in the month that you open it and any month you don't meet the Bonus Criteria
We're award winning
Awarded Mozo's Best New Savings Account of 2019
Winner, winner
Our Fast Track Starter Account is literally a winner. We're proud to announce our Fast Track Starter Account was recently awarded the 2019 Mozo Experts Choice Award for Best New Savings Account making it the ideal account for 14-25 year olds looking to save.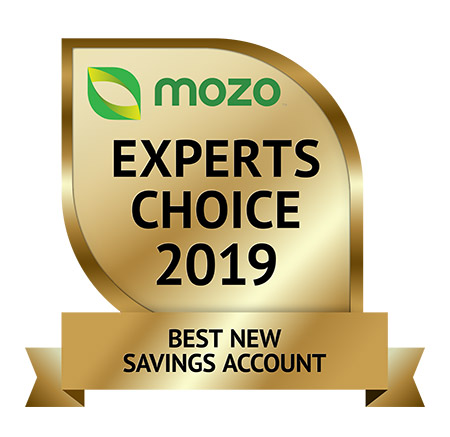 Why Choose the Fast Track Starter Account
No matter how much you have in your savings, earn interest to boost your balance.
Interest rates
Interest is calculated daily on a stepped basis and paid monthly on the first day of the month.
Balance

Base + Bonus Interest variable rate % p.a.*

Applies when $200 is deposited plus 5 eligible transactions on your linked Day2Day Plus Account , in the prior month

Base variable rate % p.a.
$1 to $10,000
3.00

0.20

$10,000.01 to $250,000
2.00

0.20


Interest rates are variable rates and are subject to change at any time without notice.
Ready to apply?
Apply for your Fast Track Starter Account and linked Day2Day Plus Account online, in branch or give us a call.
To apply for a Fast Track Account, you must be:
A citizen or permanent resident of Australia
Aged between 14 and 24 years (Fast Track Starter) or 25 years or over (Fast Track Saver)
Applying for a personal account and not in the name of a business or trust. There should be no more than two account holders for this account
Linked to your Day2Day Plus Transaction Account
Benefit from the Day2Day Plus Account which will be opened and linked to your Fast Track Starter Account when you apply.
Everyday banking with no monthly fees
The Day2Day Plus Account is the everyday bank account that frees you to live the way you want, each and every day.
Easily manage your daily transactions and bills through internet banking

Unlimited deposits, withdrawals, BOQ balance enquiries, funds transfer and BPAY transactions

Contactless payments and secure online purchases through Visa Debit
Over 25? Check out our Fast Track Saver Account
Save more with a higher interest rate with our Fast Track Saver Account, for customers aged 25 and over.
BONUS INTEREST VARIABLE RATE FOR BALANCES UP TO $250,000 IF BONUS CRITERIA MET7
Fast track your savings with a high interest savings account that rewards you for using your linked Day2Day Plus Account.
Earn ongoing Bonus Interest variable rate when you meet Bonus Criteria

Simply deposit $1,000 or more and do 5 or more eligible transactions on your linked Day2Day Plus Account

No minimum balance required
Fees
At BOQ, we keep our fees to a minimum. Any fees we do have we'll show you up front so there are no surprises.
| Features | Applicable Fees |
| --- | --- |
| Account Maintenance Fee | Nil |
A full list of fees can be found in our Fees and Charges Guide.
GET REWARDED WITH BONUS INTEREST
It's never too early to teach kids to save! Encourage the right saving behaviour for children under 14 with a children's savings account held in their name. Make one withdrawal a month and still earn Bonus Interest variable rate.
Start earning high interest from the first dollar

Deposit only access for the linked child

Manage the account on your internet banking
Save with lower interest rates
Why pay high interest rates? With our Low Rate Credit Card, you can save straight away with our balance transfer offer18
Low interest rate on purchases

0% p.a. on balance transfers for the first 14 months, reverting to the cash advance rate thereafter18

Low annual card fee of $55