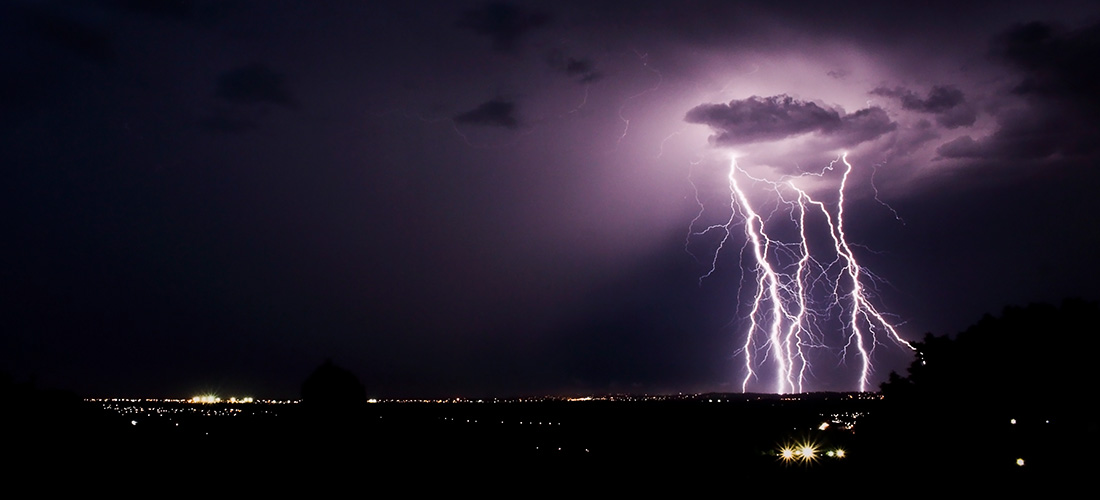 Keep Your Small Business Protected During Storm Season
Having strategies in place during storm season is a great way to make sure your business is protected to the best of your ability. Not only will you be able to recover quickly, you'll be able to minimise losses and maintain stability if a storm was to strike.
We've highlighted the three key I's that you should take care of to stay afloat during storm season in Australia.
1. Infrastructure
Without bricks and mortar, your business will crumble - quite literally. The costs to rebuild or move significantly outweigh those spent making small repair jobs. That's why it pays to thoroughly check the infrastructure of your business before storm season sets in. The below are just a few things you can do that will keep your infrastructure safe from damage:
Trim tree branches hanging over your roof.
Clear guttering and downpipes.
Remove loose items from the property that may blow about.
Check for leaks and cracks.
Make a list of any repair jobs when conducting your assessment and ensure they're completed quickly and properly.
2. Inventory
No matter the industry, your stock and equipment are what keep the wheels turning and orders coming in. In the event of a storm, don't let your important inventory list suffer. Instead, make the following precautions to keep damage at bay:
Identify any vehicles, equipment or stock that may need relocating.
Have adequate protection to cover the above.
Ensure there's enough stock on hand to supply your customers after a storm.
Plan for a potential power outage by acquiring a generator and fuel.
Ticking off these precautions will ensure your important assets are well looked after.
3. Insurance
No business is immune from unexpected risks, such as fire or theft. That's why every business owner should have comprehensive business insurance cover in place to protect them from damage. At BOQ, a range of cover options are available for public and products liability, for property damage to your assets and equipment, as well as a broad range of more specialised covers.
We can also arrange one insurance package with one premium including cover for your premises, contents, stock, vehicles, legal liability and management liability. Plus you can make quick and simple claims with our fast and easy lodgment process, and we allow you to pay monthly to assist with your cash flow.
We understand that every industry is different. So, through our insurance partners, we're able to arrange insurance coverage for most small to medium businesses, including:
Tradespeople
Retail
Café, restaurants and food services
Professionals including lawyers, doctors and accountants etc.
Property owners
Business insurance is a core component for protecting against loss of income when disaster strikes.
If you'd like to discuss business insurance through BOQ, head into your local BOQ branch today and speak to a member of the team to find out more.