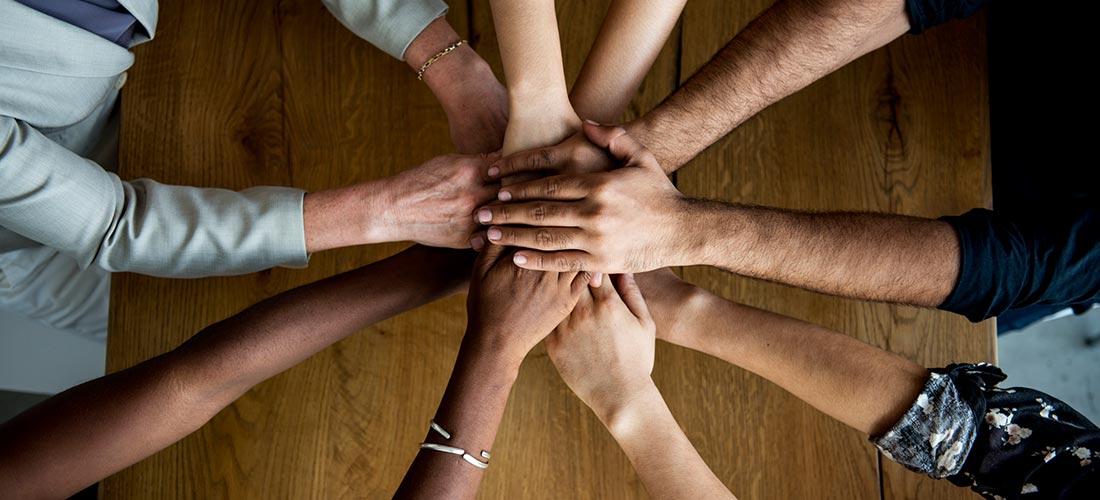 Global Day Of Parents: Get To Know 4 BOQ Working Parents
On June 1 every year, the United Nations observes the Global Day of Parents. This day is one to honour and appreciate parents throughout the world for their selfless commitment to nurturing and protecting children.
In honour of the day we interviewed four BOQ working parents from BOQ Village in Brisbane to discuss what it is like to be a parent in this day-and-age.
We chatted with Jessica Fry (JF) – Business Manager in the Office of the CEO, Wiki Haua (WH) – Business Risk Manager in the Retail Banking team, Donald Farquhar (DF) – Lending Transformation Program Manager, and Melanie Spies (MS) – Manager of Consumer Capability.
1. How long have you been a parent / what are the ages of your children?
JF: 14 months!
WH: They're 21, 20, 15 and 12.
DF: I've been a parent for 19 years. I have four children – 19, 7, 5 and 4 (all girls!)
MS: 10 years and 10 years (twins!)
2. How do you unwind after a hard day of parenting and working?
JF: Reformer Pilates and cuddles and story time with my son.
WH: My youngest and I play board games often. We also have the lake down the road, so if things get tiring that's my go to spot to sit.
DF: Cooking for my family. Fortunately they are not fussy eaters and enjoy a variety of food so every meal is like a MasterChef challenge that they are judging!
MS: A glass of wine!
3. What do you wish you spent less time doing?
JF: Cleaning food up off the floor!
WH: Realistically…working (haha!)
DF: Nothing really – there's always the work/family balance but I genuinely feel like I have struck a good rhythm there.
MS: Housework!
4. What is the most challenging aspect of being a parent?
JF: You never get to come first and rarely get time to yourself.
WH: Having children at the teenage years and making sure you are a good enough parent to identify when they are hiding something that affects them.
DF: Work and family tend to consume most of my time, but I need to give myself permission that time with friends and fitness is ok. Giving myself that permission is probably the most challenging.
MS: Ensuring you are setting your children up for success in the future.
5. What is the best aspect of being a parent?
JF: Experiencing the purest love possible and the joy I feel when my son is happy.
WH: Virtually everything! They are my heart and soul and keep me feeling young. We love our random drives to the Sunny Coast exploring the Hinterland or having their Dad on some crazy ride at the theme parks.
DF: Just having created a little world to nurture and exist in – the nuances they bring to the dinner table, the perspective they have of things and also how they reflect the language and habits of me as a parent!
MS: Having best friends for life!
6. How would your parents describe you?
JF: Caring, organised and independent.
WH: I was brought up by my grandmother and after she passed my Aunt, my Aunt always tells me she's really proud of me. They'd say I'm a loving Dad and have brought up beautiful little souls.
DF: My Dad passed away a few years ago and he said to me in his final months he was proud of me being 'a hardworking family man.' It's a compliment you don't always recognise the value in until it's said to you.
MS: Realistic.
7. How would your friends describe you (as a person, not a parent)?
JF: Clean/organised (borderline OCD), determined and sporty.
WH: They'd say I'm relaxed and easy going but I probably don't share enough when I'm not doing so well.
DF: Hopefully loyal and honest but more likely they'd say a chatter box who has a story for every occasion!
MS: Motivated, kind and relentless.
8. Growing up, who inspired you the most?
JF: My Aunty – despite a lot of adversity in her life, she studied for many years and is now a successful Clinical Psychologist.
WH: My grandmother. We didn't have much growing up and she always kept us fed and smiling. She has been passed away for 26 years and I still live life trying to make her proud.
DF: My Mum. My mum has often said that we didn't have much growing up with limited to no financial security, whereas my memories are that we wanted for nothing in terms of strength, support, safety and love. The contrast of a parent versus a child's memory is a good reminder for me on what will be important for my children's lives and I'm grateful to my mum then and now for the environment she gave me growing up.
MS: My mother.
9. What is the best advice you've received that you use in your parenting?
JF: Do. Not. Google!
WH: If they're smiling and able to talk to you then you are doing great. I love that my children aren't scared to tell me anything, even if it is good or bad.
DF: It was advice to my wife and I and that is to be a Couple as well as being Mum and Dad – find time for each other as well as for the kids.
MS: I had twins so the best advice I received was do everything at the same time!
10. What advice would you give to first time parents?
JF: Just ride the wave – this too shall pass.
WH: Enjoy every second because those seconds fly.
DF: We've been raising children since the dawn of time, so don't underestimate your instinct as a parent.
MS: Be clear about what kind of people you want your children to grow up to be and ensure you support them to become that.
11. What family tradition do you cherish the most?
JF: Sunday afternoon walks and picnics.
WH: My Maori culture – my children although born and breed in Australia still identify themselves as Maori. They learn action songs, the haka and know enough of the language to understand me most of the time.
DF: Our family is anchored in lots of our own little traditions – Bed time stories every night as a group, Homemade Burger Night on Fridays, pancake breakfasts on birthdays, hug and a kiss when we say goodnight or goodbye as well as big occasions like extended family feasts on Christmas Day at our house each year. We create these to put a full stop on whatever challenges the day, week or year throws at us and hopefully will be something that anchors the family home as, and when, the kids grow up and live their lives!
MS: Fruit salad and pancakes on Sunday mornings!
Thank you to each of our interviewees for sharing a little insight into your parenting and your family life.
If you'd like to read more about how BOQ employees take advantage of the BOQ Flexible Working Policy, click here.