Why choose BOQ Car Insurance?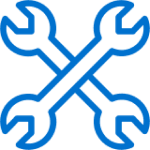 Lifetime Repair Guarantee
If we authorise your claim and the repairs are completed by our selected repairer network, we'll guarantee the repairs to your car, and pay to fix any faulty workmanship for as long as you or a member of your family own the car.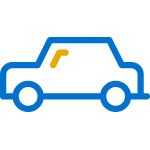 Easy car hire options
If you're unable to use your car because it's been stolen, or due to a not-at-fault collision, we'll pay the costs for you to hire a similar sized car chosen by us to replace your car. Limits apply.
Pay monthly at no additional charge
No need to pay annually upfront. With BOQ Car Insurance, you can make manageable monthly payments for your cover without an additional charge.
Agreed value for sum insured
Your vehicle is covered for an agreed value, which is the amount that we agree to insure your car for. The agreed value includes the value of the car, any accessories or acceptable modifications installed, all relevant statutory charges, GST, and taxes. The amount listed on your Certificate Of Insurance as your agreed value may alter at each Renewal. You can contact us to discuss this amount.
What you're covered for
With BOQ Car Insurance, you're covered for loss or damage caused by an insured event during the period of insurance.
These are some of the highlights and benefits of cover offered for Car Insurance. Please refer to the PDS for details on all insured events, as well as other exclusions and limitations.
You'll be glad you're insured when unexpected events happen to your car. Get a quote below or contact us to discuss your insurance needs.
Making a claim
We know it can be tough when things go wrong, but our claims team are here to make things easy for you.

We make slow, painful claims a thing of the past. We work quickly to get life back on track, and always keep you up to speed with complex claims.
Making a claim
Lodge your car insurance claim online or call us 24/7/365 on 137 138.
Looking for emergency help?
If this is an emergency, please contact 000. If you require urgent assistance, please call us on 137 138 so we can help you.
For important information on Car Insurance, view the files below.
Product Disclosure Statement (PDS)
This statement contains all the details on a policy including what's covered and what's not, terms and conditions, and how Honey manages your claim if something were to happen.
Target Market Determination
This document describes who a product is appropriate for and any conditions around how the product can be distributed to customers.
Financial Services Guide (FSG)
A FSG is designed to assist you in making an informed decision about the services we offer.
Know what your repayments are for peace of mind
A fixed rate home loan gives you the certainty of knowing exactly what your repayments will be for up to 5 years, while protecting yourself against any potential interest rate rises.
Owner occupier and investor options available

Great interest rates across our range of terms

Repayment options available include Principal and Interest repayments and Interest Only repayments
Our most popular low rate loan, packed with features
If you're looking for a fully featured, cheap home loan with a low rate, our Clear Path Variable Rate Home Loan is for you!
Owner occupier and investor options available

Mortgage offset

Unlimited free redraw and flexible repayments