Choose how you save
Whether you're saving for something special, saving for a rainy day or teaching a little one to save – BOQ has a product to suit your savings goal.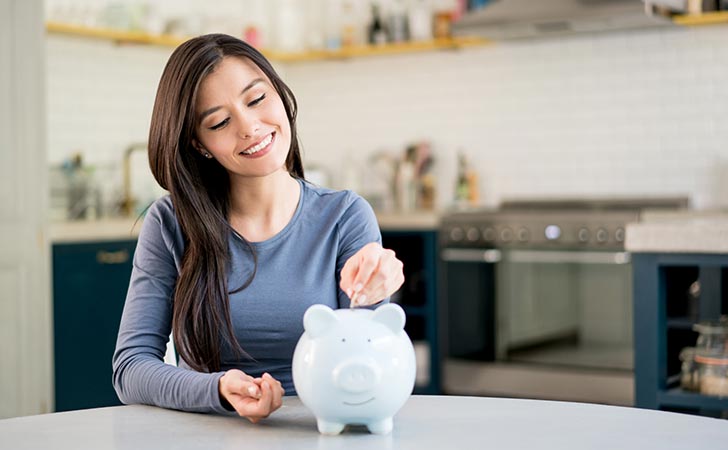 Variable and bonus interest for 4 months on balances over $20003
Earn high interest with easy access to your savings
WebSavings Account
Make the most of your savings with high interest on your BOQ WebSavings Account with the flexibility of accessing your money anytime. Terms and conditions apply.
Earn bonus interest

No account maintenance fee

Unlimited transfers
Earn up to
For balances from $5,000-$49,999
Save faster with our high interest savings account
Bonus Interest Savings Account
Whether you're saving for a new purchase, a house deposit, a new baby or something else, our Bonus Interest Savings Account will help you reach your savings goal faster. Terms and conditions apply.
Make one withdrawal a month and still earn bonus interest

No minimum balance to start earning interest

No monthly account maintenance fees
Earn up to
On balances $5,000-$249,999, term of 12 to less than 24 months
Fixed term interest rates and no account fees
Term Deposits
Rewarding you with higher interest on balances over $5,000. Enjoy the security of a fixed rate for your nominated term.
Flexible terms from just 1 month

Minimum investment of just $1,000

Choose how and when you receive interest payments
Earn up to
Variable base rate plus bonus interest
Teach kids to save with BOQ's Kids Savings Account
Kids Savings Account
It's never too early to teach kids to save! Encourage the right saving behaviour for children under 14 with a children's savings account held in their name. Terms and conditions apply.
Start earning high interest from the first dollar

Deposit only access for the linked child

Manage the account on your internet banking
3Rate includes bonus interest of 1.60% p.a. which will be paid for 4 months from account opening date. Bonus interest offer available only to new, personal customers who open a WebSavings Account® from 11/08/2017. Minimum account balance of $2,000 applies. Offer not available to existing customers whether or not they hold a WebSavings Account®.
Tools and calculators
Have a savings goal? We'll help you with the sums.
WebSavings Account
Bonus Interest Savings Account
Kids Savings Account
Term Deposits
Eligibility

Personal customers only (excluding Self Managed Super Funds)

Personal customers only (excluding Self Managed Super Funds)

Personal customers only (excluding Self Managed Super Funds)

Personal and business customers (including Self Managed Super Funds)

Interest

Calculated daily
*

Paid monthly
*

Paid on maturity or annually

Bonus interest paid

Reinvested

Paid to another Bank of Queensland account

Minimum opening deposit
$1
$1
$1
$1,000

Minimum balance
$1
$1
$1
$1,000

Additional deposits
(During renewal grace period only)

Withdrawals

Allowed
(Deposit only access for the child)
(During renewal grace period only)

Interest adjustment on early withdrawal
(Account closure required if withdraw during investment term)

Account access

In-branch

Cheque book

BOQ or redi-ATM

EFTPOS

Bank@Post

Other ATMs

Telegraphic transfers

Transfer orders

Internet Banking
Enquiries only