BOQ Home & Contents Insurance
BOQ Insurance offers smart Home and Contents Insurance to help you protect one of your most valuable assets. We're investing in making your home a safer space all year round, with smart solutions that help keep you protected from avoidable accidents.
The quick and clever sign-up process uses satellite data to identify features about your home. Your home insurance quote is then auto-populated with this information, which means it can take as little as 3 minutes to complete.
Why choose BOQ Home & Contents Insurance
Protecting the essentials
You'll have cover for your home against insured events such as, damage from storm, flood, fire or explosion, theft or leaks, earthquake and more. Plus, replacement cover for your eligible household and personal items.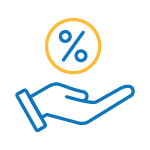 Smart sensors to help prevent avoidable accidents
Opt in to receive smart home sensors* (worth $250) that can alert you to avoidable mishaps like fire, water damage and theft.
Discount on your premiums
Get up to 8% discount on your premium* when you use your smart sensors. Its insurance that rewards smart customers everyday.
Get a quote in as little as 3 minutes
BOQ Insurance uses the latest technology to identify info about your home, such as construction year & building materials. It's flexible, so you can add extra cover & protect the items that you value.
What you're covered for
If you have a home or contents policy, you are covered for loss or damage at the insured address, caused by an insured event during the period of insurance.
These are some of the highlights and benefits of cover offered for Home and Contents Insurance. Please refer to the PDS for details on insured events that can impact claims, as well as other exclusions and limitations.
Smart Home Insurance
$ 250
Worth of complimentary smart sensors for all eligible policies*. Simply choose to include the sensors on your eligible policy and start preventing avoidable accidents today
Up to 8 %
Discount on your premium* for every year you use the sensors
What are 'smart home sensors'?
When you sign up for Home and Contents Insurance, you can choose to receive three smart sensors that monitor your home and alert you via a smartphone notification of avoidable household problems such as fire, water damage, and theft. Smarter Homeowners save up to 8%* on their premium.
This is another perk of being a part of the Smart Home Program. Just by being proactive, you'll be rewarded with a discount on your premium. All you have to do is keep the sensors activated for as long as you're insured, as set out in the PDS and T&Cs.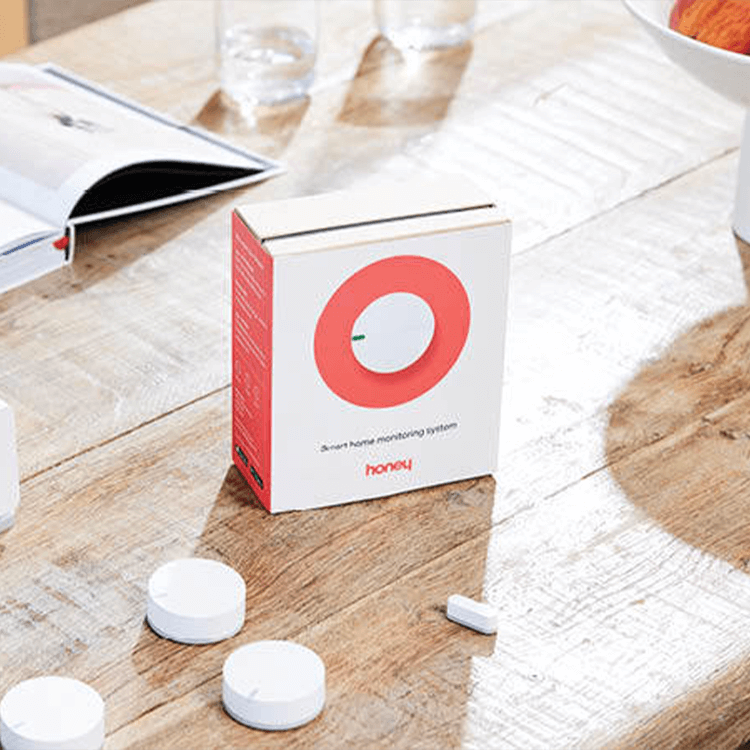 Where to place your sensors
Places prone to water leaks such as washing machines or kitchen sinks
Important points of entry such as doors, windows and cabinets
Places prone to temperature changes such as bathrooms and kitchens
Next to your smoke alarms so they will notify you if they're going off
Only tracks if sensors are active
iOS 14.1, Android 5.1 and higher
It can be really tough when things go wrong. So, our claims team is here to make slow, painful claims a thing of the past. For anything straightforward, we work quickly to get you back on track, and for claims that take a little longer - like managing and co-coordinating complex repairs – we'll always keep you in the loop.
For making a claim
For all common home incidents, lodge your home or contents insurance claim online or call us 24/7/365 on 137 138.
Looking for emergency help?
If your home is damaged or under threat of damage, call the SES on 132 500.
Important information
For important information on Household Insurance, view the following files.
Product Disclosure Statement (PDS)
This statement contains all the details on a policy including what's covered and what's not, terms and conditions, and how Honey manages your claim if something were to happen.
Target Market Determination
This document describes who a product is appropriate for and any conditions around how the product can be distributed to customers.
Key Fact Sheet
This sheet has quick information about a policy, including events Honey cover and some conditions. Read the full PDS before making a decision about your insurance.
Financial Services Guide (FSG)
An FSG is designed to assist you in making an informed decision about the services we offer.
Know what your repayments are for peace of mind
A fixed rate home loan gives you the certainty of knowing exactly what your repayments will be for up to 5 years, while protecting yourself against any potential interest rate rises.
Owner occupier and investor options available

Great interest rates across our range of terms

Repayment options available include Principal and Interest repayments and Interest Only repayments
Our most popular low rate loan, packed with features
If you're looking for a fully featured, cheap home loan with a low rate, our Clear Path Variable Rate Home Loan is for you!
Owner occupier and investor options available

Mortgage offset

Unlimited free redraw and flexible repayments