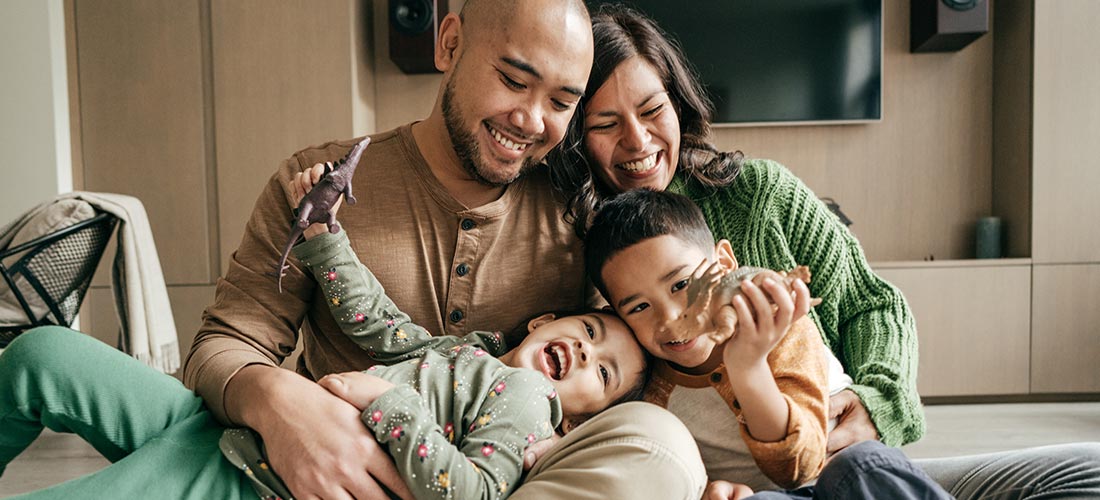 BOQ is offering customers a new standard in home insurance
Honey Insurance, a new player in the insurance industry, provides an innovative insurance solution that integrates advanced technology into their offering. Their innovative approach is already turning insurance on its head.
BOQ has partnered with Honey Insurance who offer smart technology to transform the way Australians view and interact with home insurance. From receiving quotes in just three minutes, to using smart technology to make homes safer, BOQ and Honey are pushing expectations all while focusing on the needs of customers. It is this dedication and innovation that makes us extremely excited to announce that Honey Insurance is BOQ's new home insurance partner.
Honey's focus is on protecting Australians from 50% of preventable accidents and through our partnership, BOQ will be the only bank in Australia offering this unique insurance solution to customers.
"Honey Insurance was an obvious choice for us because of their customer focus and customer obsession,"
- Martine Jager, BOQ's Group Executive for Retail Banking.
Instead of waiting for things to go wrong, Honey has created a business model that's all about tech-led preventative solutions. And they're rewarding customers for taking part in their innovative model. Eligible BOQ customers will receive complimentary smart home sensors that help reduce risk of fire, theft and flooding by notifying users of small issues before they become big ones. Plus, eligible customers who use the smart home sensors will receive discounts on their insurance premium*.
"We want to build an insurance company where people don't really have to use insurance, and in order to do that, we would much rather spend hundreds of dollars on free technology and services, and then, ultimately, reward people for being lower risk," said Richard Joffe, CEO and Founder of Honey Insurance.
This kind of forward-thinking, customer-centred business model pairs well with BOQ's focus on transforming how customers buy home, contents and landlord insurance and making the experience seamless. "They're really trying to shake up the industry and shake up the business of insurance; it's all about digital innovation. We're obviously on an important digital transformation, so we really want to partner with businesses that really want to shake it up," said Martine Jager.
Through Honey's insurance offering, eligible home and contents policies will include complimentary smart home sensors, that can help alert you to avoidable mishaps like fire, water damage and theft, as part of their prevention and wellbeing strategy. By reducing risk with smart sensors, customers can pay less for premiums and get a discount of up to 8%* every year.
This new partnership will also minimise our impact on the environment by replacing paper communications to insurance customers with a digital rollout. With 400,000 BOQ customers being eligible to receive this new insurance offering, that's a lot of saved paper.
Benefits of Honey Insurance
Receive complimentary home sensors for eligible home and contents policies that can protect from avoidable accidents like fire, flooding and theft*.
Be rewarded for using your sensors with discounts*.
Enjoy special offers, services, technology and benefits as a BOQ customer.
Get a quote
Get your home insurance quote today through Honey Insurance and BOQ to discover a new standard in insurance.

Important information

* The Smart Home Program discount will be applied to your premium if you install and keep the smart home sensor kit operational. Each month we will assess your ongoing eligibility for the Honey Smart Home Program discount, based on your sensors being active. Where your sensors are not active, we may choose to remove your discount for the remaining period of insurance. Please refer to the PDS for full terms and conditions.
Bank of Queensland Limited ABN 32 009 656 740 AFSL 244616 arranges this insurance as agent for Honey Insurance Pty Ltd ABN 52 643 672 628, AFSL 528 244. Insurance issued by RACQ Insurance Limited ABN 50 009 704 152, AFSL 233 082 and distributed by Honey Insurance Pty Ltd. Conditions, limits and exclusions apply. This is general advice only and does not take into account your personal objectives, financial situation or needs and may not be right for you.  Always read the PDS, any applicable SPDS and TMD available at honeyinsurance.com before making any decision.