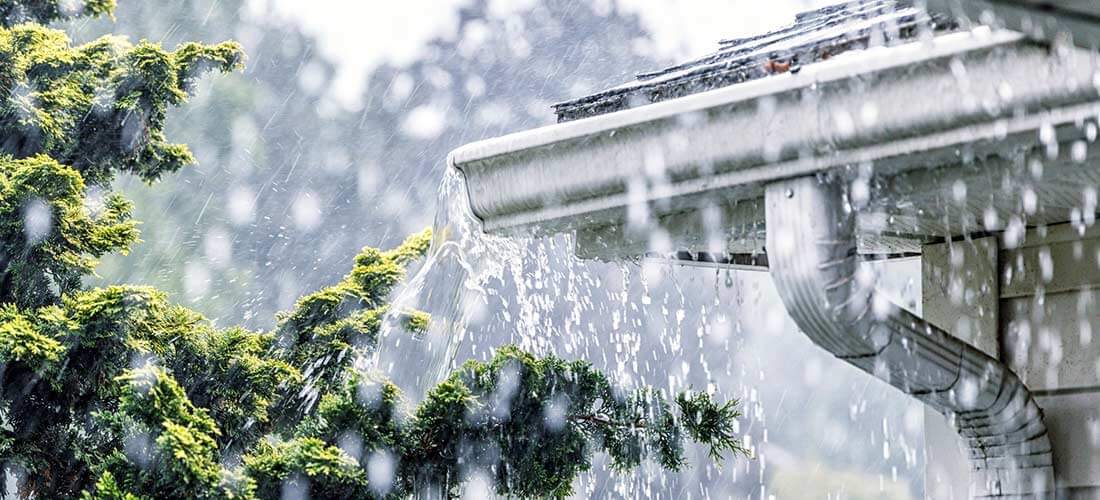 Is Your Home Storm Ready?
Storm season is officially here. From November to April, Australia sees a surge in unpredictable weather, including storms, floods and fires.
Unfortunately, no one has the power to predict when a storm will strike, meaning your home and contents should always have measures in place to prevent damage.
So, grab your gum boots, chuck on your rain-coat and let us help you prepare for storm season:
Prepare your home
Completing repair jobs and putting preventive measures in place can make the world of difference to your home during storm season.
Take the roof for example - before storm season sets in, make a point of checking this important fixture. Look for cracks, broken tiles or holes. Any of these can increase the risk of leaks which can cause significant stress and damage when the wet weather arrives.
Additionally, walk around the garden and tie down any objects that could fly away, such as a trampoline or patio chairs. Trimming back bushes and trees can also prevent potential damage to the exterior of your house.
Have an emergency kit ready to go
Sometimes, there's not enough time to gather emergency supplies when a storm strikes. A standby emergency kit is crucial if you need to leave the area quickly or your power and water supply get cut off. This should include a torch, first aid kit, non-perishable food, drinking water and other emergency necessities, which should be kept in a water-tight container that is easily accessible.
Make sure your home and contents are insured
Are you prepared to wave goodbye to your home during a storm or fire? Without a comprehensive insurance policy, you may spend all storm season wondering if your home will be safe.
At BOQ, we have you covered with home and contents insurance through BOQ, which covers your home and contents for loss or damage at the insured address caused by an insured event during the period of insurance. So you can have peace of mind knowing that your house, any fixtures or home improvements (including garages) are insured for the following events: damage from storm, rain or flood, fire or explosion, theft, attempted theft or malicious damage, escape of liquid, collision or a falling tree or branch, lightning, earthquake, or damage from riot or civil commotion.
We also appreciate that a house isn't a home without the belongings inside it. That's why contents insurance through BOQ offers new for old replacement cover for your furniture, furnishings, household goods, electrical appliances, clothing and personal belongings against the insured events above.
If you'd like to find out more about home and contents insurance through BOQ, pop into your local BOQ branch today.