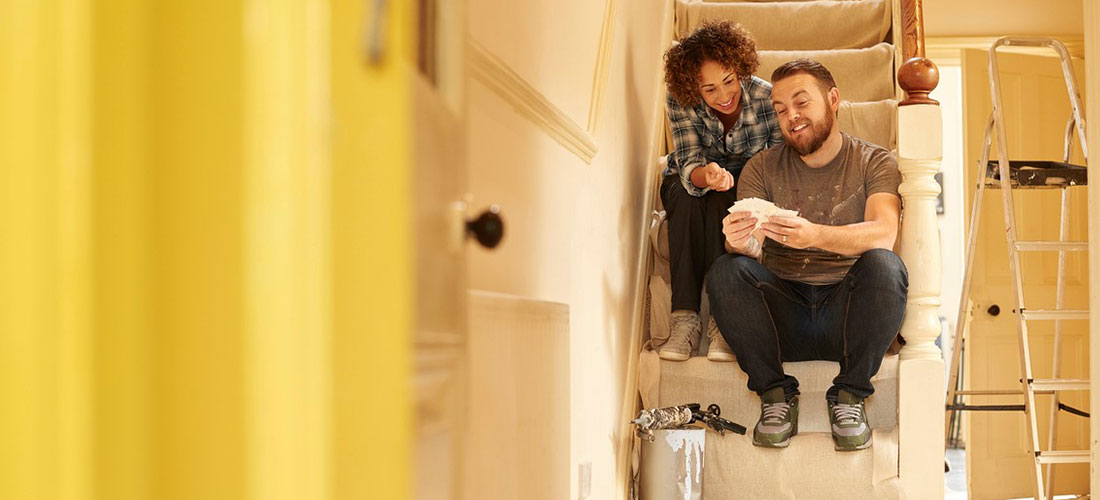 The Rise In Popularity Of Home Renovations In Australia
Is your home in need of a little tender loving care? It might be that your weatherboards could do with a fresh coat of paint, or your garden needs some new colour spread through it – whatever it is, renovations are on the cards. You've made a comfortable life for yourself at your current home, and there's no need to move just because your property looks a bit tired.
It's reality shows like The Block that are showing Australians how they can improve their homes with a little bit of elbow grease and a good plan.
Home renovations are becoming more popular in Australia, and reality shows like The Block are showing Australians how they can improve their homes with a little bit of elbow grease and a good plan.
The Housing Industry Association (HIA) reports that renovations grew significantly more than new home construction in the second quarter of 2017:
"Today's figures indicate that renovations activity grew by 2.2 per cent during the June 2017 quarter, eclipsing the contraction of 0.8 per cent in new dwelling construction over the same period," stated HIA Senior Economist Shane Garrett in a September 6 media release.
More people are seeing renovations as the next step up the property ladder, and borrowing for home renovations in Australia through BOQ can make that a possibility for you.
How much does a renovation cost?
Renovations don't have to cost an arm and a leg to build value in your home. Some of the most effective are only small changes, and cost less than $20,000. A far cry from the horror stories you hear about people trying to add an extra living room for $150,000!
In fact, home improvements currently make up 19 per cent of total broker loans on RateSetter, with an average loan value of $14,996. By taking out a loan specifically for your construction through BOQ, you might only add a small amount to your existing home loan, but add serious value to your property.
Landscaping and creating an outdoor entertaining or living area can add a lot of value to your home.
Home renovations that add the most value include the facade, the landscaping, an outdoor entertaining space, and an updated bathroom. Domain Group suggests that any small improvements you make to the facade of your home could add between $40,000 and $100,000 of value – it's the first thing people see when they walk or drive past, after all. A coat of paint, fixing any broken locks, windows or doors, and having the house professionally cleaned are all great options.
Landscaping can be an expensive improvement, but if you stick to a budget you could make a significant difference. Aim for plants or trees that require very little maintenance but still make your outdoor area a relaxing escape and you could add $50,000 in value. Outdoor entertaining is high on the priority lists for many buyers, so a deck or terrace is another great option.
Many of these improvements don't require any council consent either, so you won't be held up by red tape. If you're unsure about an improvement, check with your council before making any moves.
Why are renovations becoming more popular?
Not only are more people making changes, they're willing to make it an investment.
In 2013, over 7.5 million Australians did some sort of home improvement, according to Roy Morgan Research. In 2016, that increased to just under 8.4 million, with 2.2 million people spending over $5,000 on their renovations. Not only are more people making changes, they're willing to make it an investment.
As The Block gains popularity and people recognise they can upgrade their houses without having to move, buying might not be the best option. If you're having trouble finding your next home because there's just nothing on the market, it could be that people are simply choosing not to list, rather they're creating their dream home themselves. You should consider doing the same.
For more information about how best to renovate your home in Australia, make sure you get in touch with an advisor from BOQ today. We'll help you to get started with a tailored loan.