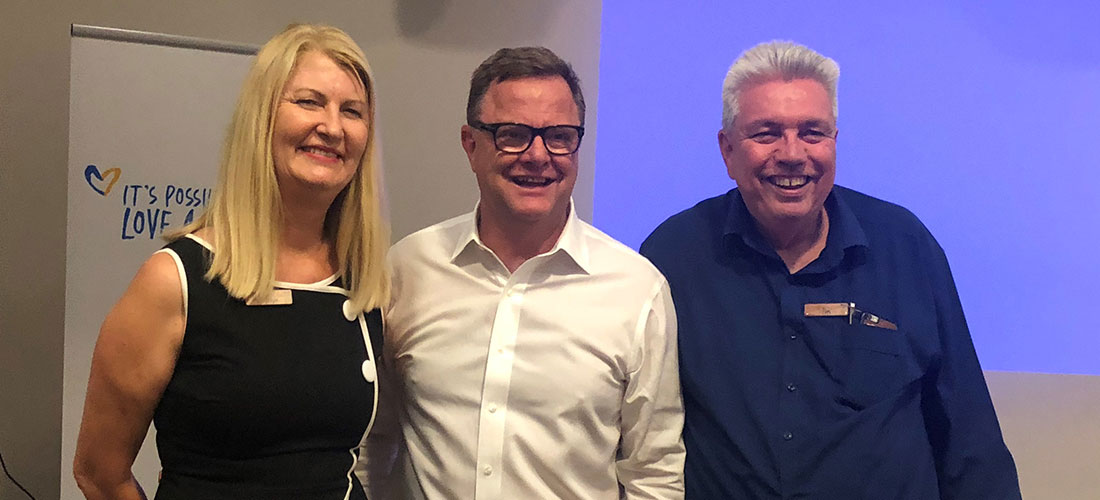 BOQ Burleigh Heads Celebrates 40 Year Anniversary
The Gold Coast's first BOQ Branch - BOQ Burleigh Heads – recently celebrated 40 years in business. Owner Managers Jocelyn Porter and Tim O'Donnell held a 40th Anniversary event last week to celebrate the incredible milestone. BOQ CEO Jon Sutton was proud to attend and congratulate the current team on everything they do for the business and our BOQ customers.
BOQ Burleigh Heads was first established as a Corporate Branch in 1978, with Norm Ryan as the Manager.
The current Owner Managers of BOQ Burleigh Heads, Jocelyn Porter and Tim O'Donnell both started with BOQ about 16 years ago, with BOQ Business Banking on the Gold Coast, where they set up a new focus on Management and Letting Rights lending. When the opportunity to become Owner Managers at the Burleigh Heads branch became available they jumped at the chance. The two have now been Owner Managers for 9 years, and we chatted to them about their time with BOQ and their experience as Owner Managers.
1. What have you enjoyed the most about being an Owner Manager with BOQ?
The autonomy of establishing our own team, to allow the focus on providing great service to our clients. We were also very fortunate to be able to bring our existing customers with us, when we become OM's
2. Thinking about your business, what do you see as your greatest asset and why?
Our loyal customers are our greatest asset and privilege.
3. What is the best thing about running your own business?
The opportunity to share in the success of the organization.
4. What are your top tips for running a successful business?
We are a partnership, so the top tip is to map out each individual role and expectations and then trust the other to do the job. Communication is key and respect for each other's point of view.
5. What is the biggest change you've noticed about the banking and finance industry during your time in the industry?
Our customers have become far more knowledgeable in what they want or need from their bankers and their expectations have grown accordingly.
6. What has been your career highlight/s?
Engagement with our community in Burleigh Heads is really important to us, it is rewarding to be able to say hello to the locals and know their names.
We love to help, so every day when we assist a customer, whether it's into a new home, a management rights business or just providing a service, their appreciation is the reason we come to work each day.
Congratulations again to Jocelyn, Tim and the entire BOQ Burleigh Heads team.
Get in touch with BOQ Burleigh Heads for all your banking needs, or click here for more information on becoming a BOQ Franchisee.