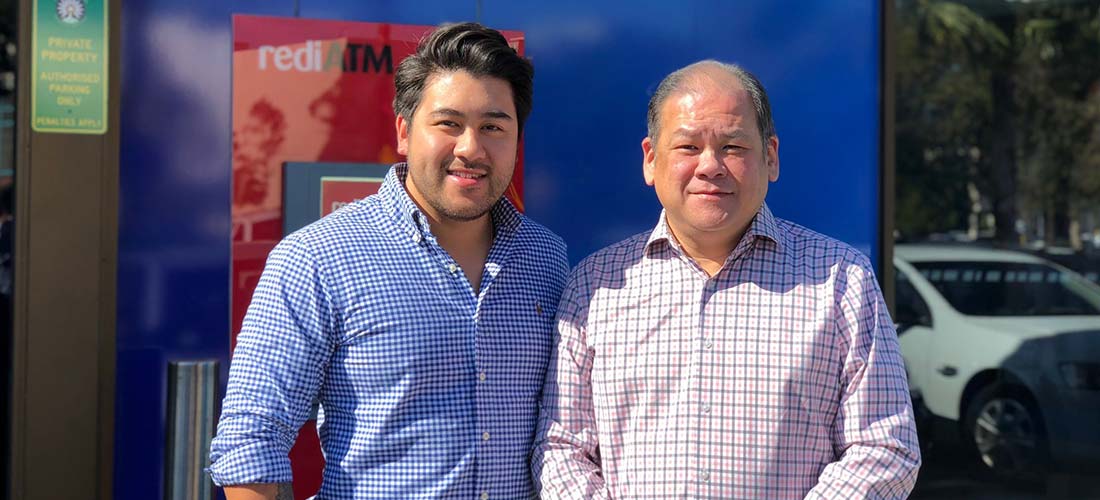 BOQ Morley Owner Manager, Perry Mitchell, Celebrates His 10 Year Anniversary
Perry Mitchell (pictured with his son Patrick Mitchell), Owner Manager of BOQ Morley branch celebrated his 10 year anniversary as a BOQ franchisee owner on the 5th of May 2018.
Perry has had a distinguished banking career spanning some four decades. He has performed across many roles bringing a genuine desire to make a positive impact on both his colleagues and customer alike.
When you spend time talking with Perry there are two things that resonate; his humility in openly sharing his experiences and knowledge, and his genuine passion for solving problems and applying a solution based mindset for his customers and staff alike. Testament to Perry's acumen is the loyalty and advocacy of his customers many of whom have banked with him since day one in the branch and some for many years prior.
The Morley team is a family affair with Perry's son Patrick heading the branch operations team in the role of Branch Manager.
We asked Perry to share some of his insights and wisdom relating to business through the following questions:
What have you enjoyed most about being an Owner Manager with BOQ?
I have enjoyed being the master of my own destiny. Being able to create my own team and chart my own business direction for the branch. I suppose after working for the big banks, you have an idea what you could do better or different and BOQ has allowed my this latitude to express myself this way.
Thinking about your business, what do you see as your greatest asset and why?
My staff and my customers are our greatest asset. I am fortunate enough to be the 'go to' for a diverse group of individuals and families from various cultures. Having the ability to interact with people and develop a relationship is something my business thrives on, and something which technology cannot replace. I cannot ask any more than what my loyal staff do on a daily basis. I am blessed to have worked with them during both the tough times and the good times and appreciate the fact that they treat my businesses as their own.
What is the best thing about running your own business?
Having a firsthand appreciation for how hard small-medium business owners work. Moving from a corporate environment of 30+ years to running my own business was an eye opening experience. Like other small businesses, we share similar challenges but it's important to remember why I started my own business in the first place.
What are your top 3 tips for running a successful business for 10 years?
Create time – It's very easy to get lost in the daily grind. Set time aside each day for other fruit bearing activities – such as networking and interacting with my customers in the foyer.
It's all about relationships. From my customers, to my staff to the wider bank, we wouldn't thrive without genuine, long standing relationships.
Know when to take a step back. I believe the best leaders are those who trust their staff to innovate and create more efficient practices and in turn your business will thrive.
In what ways do you connect with and support your local community?
My staff and I have actively participated in Telethon over the past 3 years, and handing over the $20,000 cheque on behalf of BOQ last year was fantastic. Locally on numerous occasions we have organised free coffee and free popcorn in the cafe and cinema across the road. The next step I would like to take is to hopefully sponsor a few local sporting clubs and deserving groups.
Perry is a valued statesman of our Owner Managed network, please join us in congratulating him on his 10 year anniversary. We wish him every future success and happiness.
Get in touch with BOQ Morley for all your banking needs, or find out more about becoming a BOQ Franchisee.