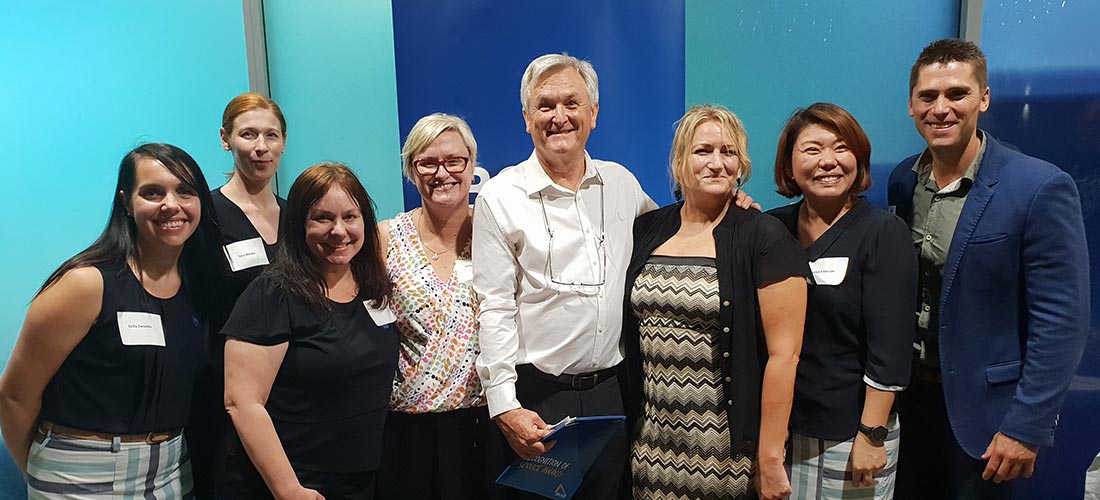 BOQ Southport Owner Managers Celebrate 10 Years in Business
At the end of September, BOQ Southport Owner Managers Paul Smith and Simon Black celebrated 10 years in business.
Back in 2008, BOQ Southport was purchased by Paul Smith as joint Owner Manager with Steve Daley, and former Brisbane Lions Player and Coach, Simon Black as a silent partner. However, now Paul Smith and Simon Black are both joint Owner Managers in the successful BOQ franchise business on the beautiful Gold Coast.
We spoke to one of the Owner Managers, Paul Smith, about his time as an Owner Manager and his experiences from the last ten years:
What have you enjoyed the most about being an Owner Manager with BOQ?
Learning banking. Although, I had come from a finance background, with 10 years of prior financial experience at Wizard Home Loans.
Thinking about your business, what do you see as your greatest asset and why?
When we bought the existing Southport Branch we had to move locations in the first 18 months. We decided to buy our premises 100 meters up the road in Scarborough Street, and apart from now owning the business, the premises is our greatest asset.
What is the best thing about running your own business?
The day to day challenge of being in business, watching it grow and overcoming challenges.
What are your top tips for running a successful business?
Learn as much as you can from fellow business owners,
Look after your staff they are your first point of contact with your clients,
Get out to Business Develop as much as possible.
What is the biggest change you've noticed about the banking and finance industry during your time in the industry?
We have come through the toughest period in Banking History. We have had the GFC which caused our branches to decline for about 3 years, the change in Governance and Compliance about 3-4 years ago and the Royal Commission into the Banking and Insurance Industry.
What has been your career highlight/s?
The career highlight has been making the 10 years at Southport and finally owning the business.
Congratulations again to Paul and Simon on your successful business and reaching the 10 years milestone!
Get in touch with BOQ Southport for all your banking needs, or click here for more information on becoming a BOQ Franchisee.
Photo is of current Southport staff on the 10 anniversary. (L-R) Kelly, Tara, Jo, Jenny (who is also celebrating 10 years with BOQ Southport, and 30 years with BOQ), Paul Smith, Megan, Linda and Simon Black (joint Owner Manager).