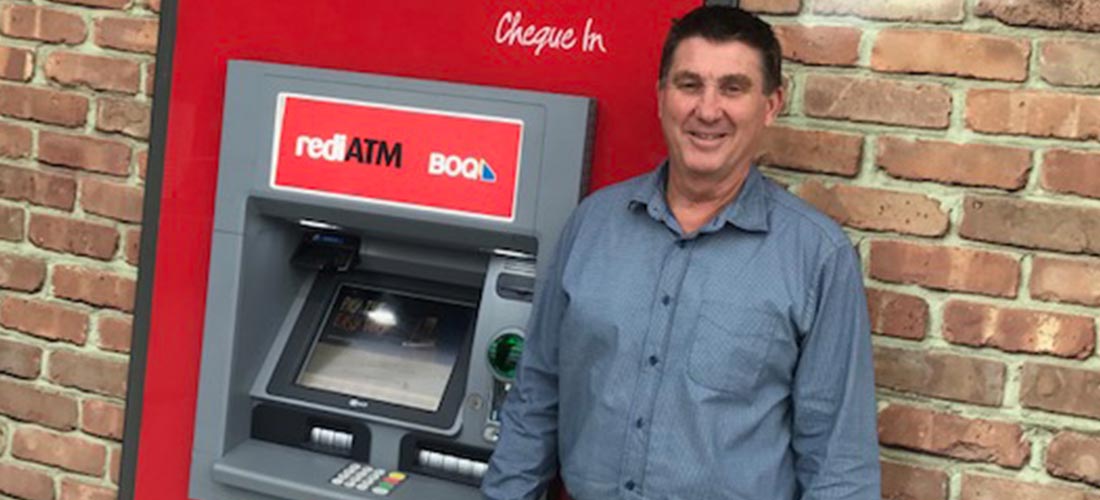 Congratulations to BOQ Robina Owner Manager On Celebrating 15 Years In Business
In our fast moving world it is truly humbling to spend time with our long term BOQ Owner Managers (franchisees) who have built wonderfully resilient businesses for the long term.
BOQ Robina Owner Manager, Phil Imhoff is one such example. Phil celebrated 15 years in business on the 16th December 2017 and whilst that may seem impressive his banking industry experience now spans some 37 years.
Phil took time out of his busy schedule to share some of his thoughts and insights:
Can you share with us a little of your journey over almost four decades in banking?
I worked for the NAB for many years with postings in Central and South East Queensland and have been a resident of the Gold Coast for 22 years. I also worked for a period of time as the GM of a printing business which provided me with valuable insights into the strategic aspects of running a business prior to establishing the West Burleigh BOQ Branch. I have since relocated and expanded into the Robina site where we are today.
Although the word passion is an often used cliché I am truly invested in the success of my customers and honoured to be considered a trusted advisor with many children of my original customers now entrusting me with their home, business loans and transactional banking.
The Gold Coast has matured as a city in every respect. It is now the 5th largest city in Australia with a population of over 500,000. It is no longer tourism centric but home to a surprising number of businesses across a diversified range of industries.
What have you enjoyed most about being an Owner Manager with BOQ?
Being one of a limited group of individuals who believe enough in their skills as bankers but also as business people. The stability of owning your own business that will build into an asset of both value and meaning.
In what ways do you connect with and support your local community?
I am involved a number of networking groups who support local business people. We provide sponsorship towards events and functions. For our customers we run a quarterly 'rooftop event' where we invite a speaker to provide value back to attendees.
In your experience, what are the top three challenges faced by someone starting a small business?
1/ Many small business people start their business without a business plan or marketing plan
2/ They do not have the cash behind them to support their new venture especially as it grows
3/ I gained a lot of value in having a business coach.
Thinking about your business, what do you see as your greatest asset and why?
Resilience to keep on pushing forward when things get tough plus having a great team to support you.
Who are the trusted advisors on your bench?
I still use a business coach on a limited basis plus I have a close relationship with my accountant and a group of other Owner Managers to contact when you are feeling challenged or in need of support. It is this BOQ family support that is so important to me and my peers"
What is your favourite book / quote. Can you share why this resonates with you?
"A level head will always win the day." It is very easy to get distracted or agitated with the numerous things that hit you every day. Keeping your focus and making level headed decisions helps keep your 'bus' on track.
What is the best thing about running your own small business?
Generally the income you earn or generate is directly linked to the amount of effort you put into your business.
Describe what the future looks like for you
I have no immediate plans to retire. I will continue to learn, develop and evolve through working on my business rather than in my business.
"Congratulations Phil and thank your for sharing your wisdom and sage advice. We wish you continued success for the future" – Glen Goldspink"
Get in touch with BOQ Robina for all your banking needs, or click here for more information on becoming a BOQ Franchisee.