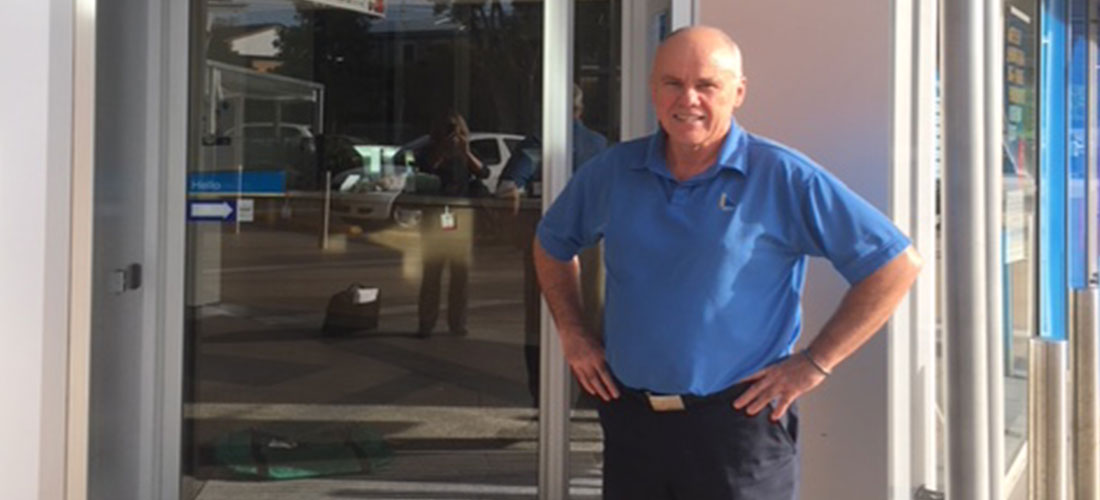 BOQ Biggera Water OM David Allsopp Celebrates 15 Years As A BOQ Owner Manager
David Allsopp of the BOQ Biggera Waters branch joins his colleagues who have recently celebrated significant tenure milestones as an Owner Manager (Franchisee) with BOQ.
David, who recently celebrated his 15 year milestone as an Owner Manager, was kind enough to share his thoughts regarding business longevity together with some of his wisdom:
What have you enjoyed most about being an Owner Manager with BOQ?
Undoubtedly helping people make and experience substantial life choices.
In your experience, what are the top three challenges faced by someone starting a small business?
Aside from the gumption to start it up – market share / market acceptance / working capital.
Thinking about your business, what do you see as your greatest asset and why?
Easy, my staff because of their loyalty, work ethic and dedication to myself and our customers.
Who are the trusted advisors on your bench?
A close mate from my NAB days, my branch manager, my experience and the values my parents instilled in me.
What is your favourite Book / Quote. Can you share why this resonates with you?
I don't really have a favourite book. My favourite movie is Shawshank Redemption. My favourite quote is from Wayne Bennett: 'Teamwork – is when no one cares who gets the credit.'
This resonates with me because so much more can be achieved with this attitude. A major influence on my life has been the game of Rugby League. After running around the footy field for 40 years it has been a great life teacher, as anyone in a team sport would attest to.
What is the best thing about running your own small business?
Satisfaction of helping people and supporting my staff.
"Thank you David, your humility and resilience are two standouts for me. May the future hold continued success and happiness for you." – Glen Goldspink.
Get in touch with BOQ Biggera Waters for all your banking needs, or click here for more information on becoming a BOQ Franchisee.