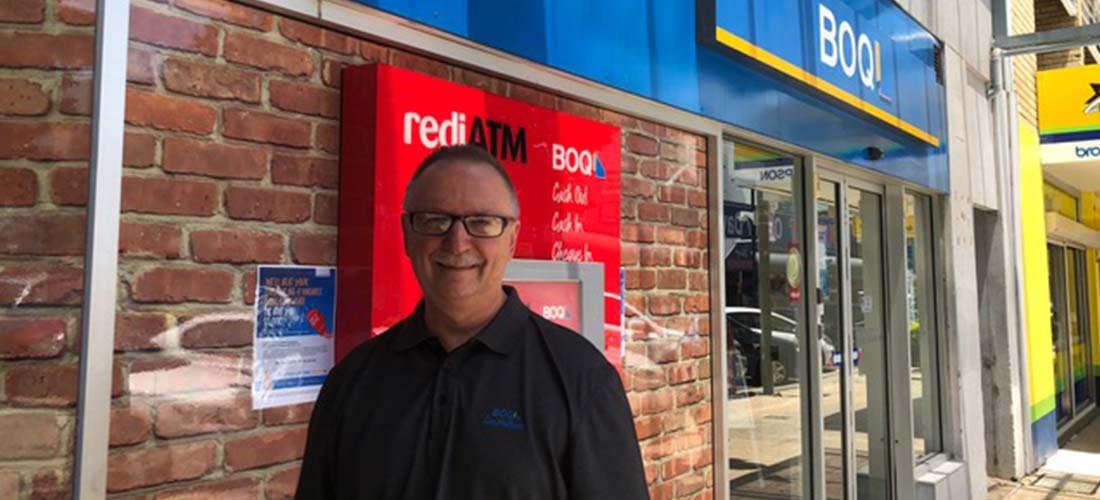 John Horosko and BOQ Campbelltown Celebrate 5 Years In Business
BOQ Campbelltown Owner Manager John Horosko celebrated his 5th year in the business on the 14th January 2018.
John has banking as part of his DNA with well over three decades of industry experience. John is a passionate advocate of the ethos that a successful business is built on the cornerstone of trusted relationships, service through understanding, empathy and proactive delivery of products and services. John is actively involved in his local community and supports a number causes not just from a monetary perspective but also through the giving of his time and council.
John is a great example of our Owner Managers passion for their business and the BOQ unique point of difference. His business has grown significantly over the years and today is very much a family affair with sons Chris and Mitchell and daughter Alexandra all working in the business and providing the high level of customer service that BOQ Campbelltown has become known for.
We asked John to share some of his insights and thoughts on his career journey and business mindset:
In what ways do you connect with and support your local community?
Involved in a number of local networking groups including the Chamber of Commerce, sponsor the Camden Show, Macarthur Disability Services, McHappy Day, Monarch Blues AFL club, Men and Machines, just to name a few.
What have you enjoyed most about being an Owner Manager with BOQ?
Building a local business that supports the Macarthur and Wollongong Regions of Sydney. Building an asset for not only myself but for the whole family.
In your experience, what are the top three challenges faced by someone starting a small business?
Quality advice and support, lack of initial cash flow and understanding their unique market and having networking and B2B skills.
Thinking about your business, what do you see as your greatest asset and why?
Teamwork and quality staff, 60% of my staff are my children. You also need to retain focus and take time off to work on your business.
Who are the trusted advisors on your bench?
I use an external business coach, a counselling, Training and consultancy service, and my family support.
What is your favourite book / quote. Can you share why this resonates with you?
The Guide by Susan Hayward and anything by Dr Seuss-there so many meaningful quotes in his children's books.
What is the best thing about running your own small business?
The overall effort you put in equates to the amount of income you can generate, love my whole team and providing them with quality leadership.
Describe what the future looks like for you?
Building the business and learning from both past success and challenges. I see a bright future for the Macarthur Area and want to make a difference.
Congratulations on your milestone John, we wish you, your team and customers of BOQ Campbelltown Branch every future success – Glen Goldspink
Get in touch with BOQ Campbelltown for all your banking needs, or click here for more information on becoming a BOQ Franchisee.