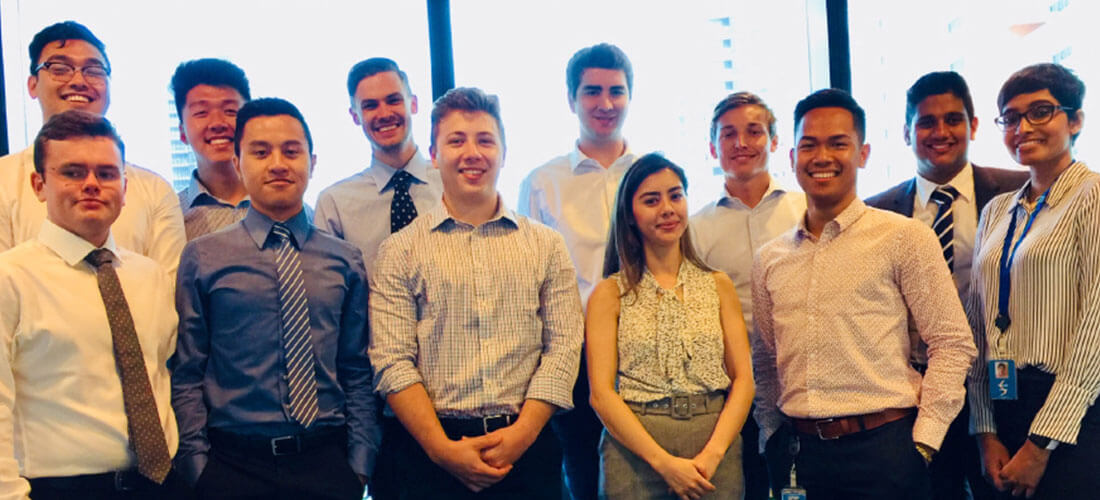 Meet Our Risk Graduates - Already Making Their Mark at BOQ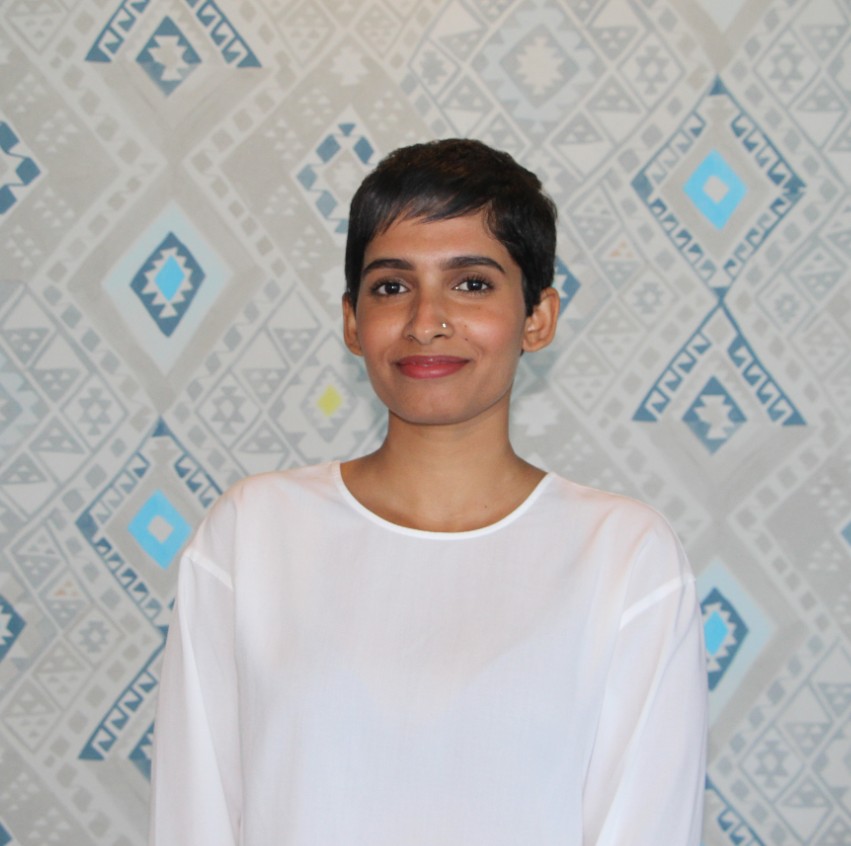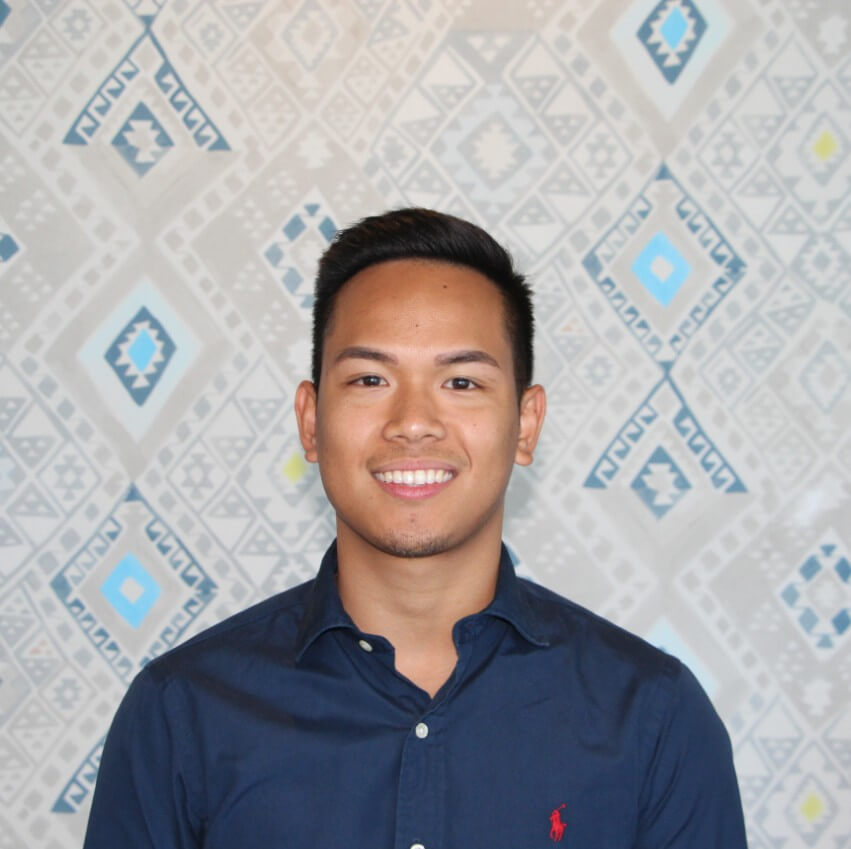 In September, twelve recent university graduates from around Australia started at BOQ head-office in Brisbane as part of the BOQ Risk Graduate Program. The Program provides an accelerated career pathway for graduates to experience diverse risk functions and build a deep understanding of each through three 12 monthly rotations.
We chatted to two of the graduates – Sonali Singh and David Treng - to learn more about their career path and their time at BOQ.
Sonali Singh (SS), first graduated from the University of Queensland in 2014 with a Bachelor of Business Management, then went on to complete a Bachelor of Commerce which she graduated from last year. The Risk Graduate Program is Sonali's first role with BOQ and she is a part of the Retail Credit Management team as a Risk Analyst.
David Treng (DT), another recent graduate of the University of Queensland, first started with BOQ as a Branch Teller back in 2016. BOQ's flexible working policy allowed David to work 4-days per week in Branch while he completed his studies – a Bachelor of Commerce, majoring in accounting and finance. After 18 months in Branch, David took a secondment role within the Treasury and International Operations Team, which enabled him to gain additional skills and exposure with the Bank's Treasury function, as well as Financial Markets and International Trade Finance. David is currently undertaking the Risk Graduate Program and is a part of the Financial Crimes Team as a Financial Crimes Officer.
1. What has been the best part of your time at BOQ so far?
SS: As a part of my rotation in the Retail Credit Management team, I spent two days shadowing a lawyer at a law firm that our team regularly works with so that I could develop the foundational legal knowledge required in order to be more effective in my role; this was a fantastic experience! I've also really enjoyed my mentoring sessions; my mentor has been incredibly insightful and has provided me with valuable and helpful advice on how to develop the weaknesses I've identified in myself.
DT: The people I've met and the teams I've had the privilege of working with! There have also been a lot of events to socialise with the wider group, as well as opportunities to cross-train in different roles/functions of the bank which have enabled me to develop a better understanding of how different teams and business units interrelate.
2. What has been the most challenging about your time at BOQ so far?
SS: The first week was definitely challenging. I came in knowing I would have a lot to learn, but that first week had me feeling as though I was in over my head. I'm grateful for all the support my team provided me with, and their endless patience for all my questions!
DT: The technology constraints. Having seen the innovation and technology that other financial institutions have in place, BOQ still has a long way to go. However, I think that this is a good opportunity for BOQ in terms of "last mover advantages" so I'm excited to see what lays ahead in terms of technology and innovation.
3. What is the biggest workplace misconception that has been busted or confirmed from working at BOQ head office?
SS: I thought the office location would be inconvenient, but it's very easy to get into work in the morning thanks to the City Glider and the Bowen Hills train station.
DT: My biggest misconception was that you would be subjected to long days in Head Office – early starts and late finishes/a lot of overtime, however, that really isn't the case. Work hours are actually quite flexible depending on your team. There's a big focus on engagement in Group Risk and the culture is great!
4. What is the best advice you've ever been given?
SS: Say yes to everything. The grad program is designed to accelerate your career development, and if you want to make the most of it, you have to be enthusiastic and get involved in everything that comes your way!
DT: Listen with an open mind – sometimes, you don't realise how narrow your thinking is until you've heard someone else's perspective.
5. Who is your biggest influence / who inspires you the most?
SS: The people I work with! Day after day, they are committed to creating positive change and growth within the Retail Credit Management team, and BOQ as a whole.
6. What are you most excited about for your future at BOQ?
SS: I'm excited for all the opportunities that will come our way as a part of the graduate program! I'm also looking forward to completing my next two rotations with the Fraud and Anti-Money Laundering Teams.
DT: I'm excited about the graduate program; the talent and fresh ideas that will come from a new group of motivated, ambitious and passionate young individuals.
If you'd like to join BOQ as part of the Risk Graduate Progam, click here to find out more and apply for our next intake.