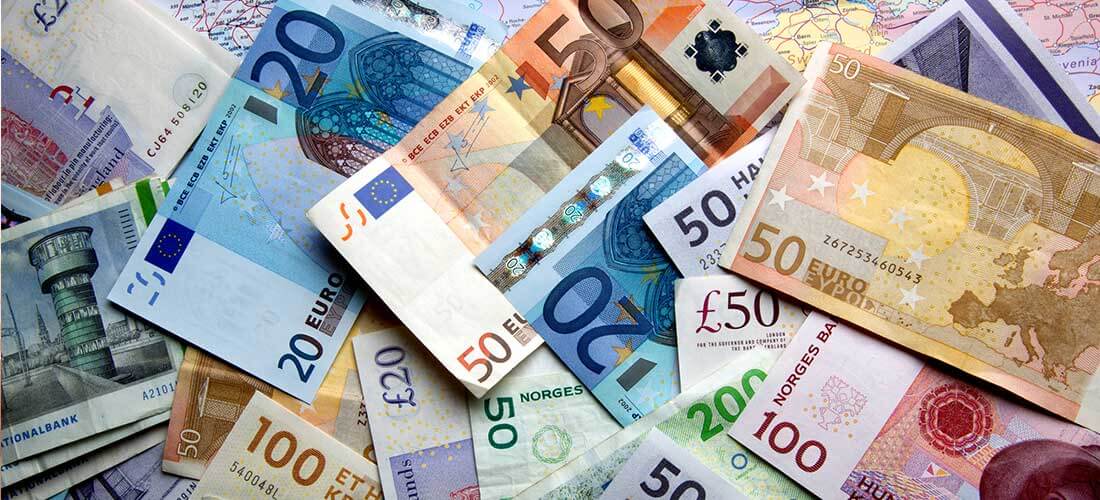 3 Safe And Easy Ways To Take Money Overseas
By Kaitlin Fennelly.
The flights are booked and you're already counting down the days until your sipping cocktails on a beach in Hawaii. Whether you're travelling as a solo traveller or a family on your next holiday, take a moment to do your research and consider the best and safest option for travelling with foreign currency overseas.
Pre-Paid Travel Cards
The perfect option for all travellers are pre-paid travel cards. They're a safe and convenient way to carry local currency, especially if you're moving around a few countries. BOQ offers the MasterCard Cash Passport, a pre-paid PIN and chip protected travel money card that enables you to make purchases and obtain local currency from MasterCard ATMs and merchants worldwide.
Benefits of the MasterCard Cash Passport include:
Access local currency without having to carry cash, traveller's cheques or identification.
Making multiple stops on your trip? With 11 currencies available, multiple currencies can be added to the one card.
Access to a free emergency assistance hotline.
Good For Families: As the MasterCard Cash Passport is not directly linked to your bank account, it is a great option for all family members when travelling overseas. Available for under 18s, you can be assured a peace of mind as you teach your children valuable money lessons, whilst giving them the freedom of their own spending money.
Good For Solo Travellers: The MasterCard Cash Passport is a great option for solo travellers wanting a safe and reliable payment method when travelling overseas. An additional card can be requested for a small fee to be used in the unlikely event that your primary card is lost or stolen.
Credit Cards
Credit cards are a great option to take overseas, both as a primary payment method and to have on hand as a backup option. However, it is important to do your research first to avoid coming home to an array of international fees.
What to consider before taking a credit card overseas:
Conduct research to find out what additional fees and charges could come into play when you're overseas.
Before you leave, inform your card issuer when and where you will be travelling overseas.
Take note of when any credit card payments are due, if they come before you get home, make sure you set aside time to pay whilst overseas.
Contact Us to find out more about using your BOQ credit card overseas.
Good For Families and Solo Travellers: Give yourself and your family peace-of-mind knowing that no matter what trouble might pop up overseas, you will have access to the money to assist you in sticky situations.
Cash
It is important to always take a small amount of foreign currency cash when setting out overseas. Some countries operate largely on cash with restaurants, taxis and even hotels not always accepting cards. But remember to pick up the cash before leaving Australia, don't rely on being able to find an ATM or currency exchange desk overseas.
BOQ offers a commission free currency exchange service, allowing you to order your foreign currency directly from BOQ saving you the stress whilst you're overseas. Use the BOQ Travel Money Calculator to calculate the current currency exchange rates.
Tips For Families and Solo-Travellers: Always be safe with your cash. Don't store all of your cash in the one suitcase or wallet. In the unlikely event that your suitcase goes missing or you are the victim of theft, you don't want to be left with no money. Make a habit of locking your suitcase each time you depart your hotel room as well as only taking the cash you will need.
Don't forget travel insurance
The most important thing to remember when travelling overseas is ensuring you organise travel insurance. Travel insurance will protect you from any unforeseen circumstances including theft, medical expenses and more. BOQ offers a number of travel insurance options including policies for singles, families and multi-trip travel insurance.
Contact your local BOQ branch to find out more about all of these options today.