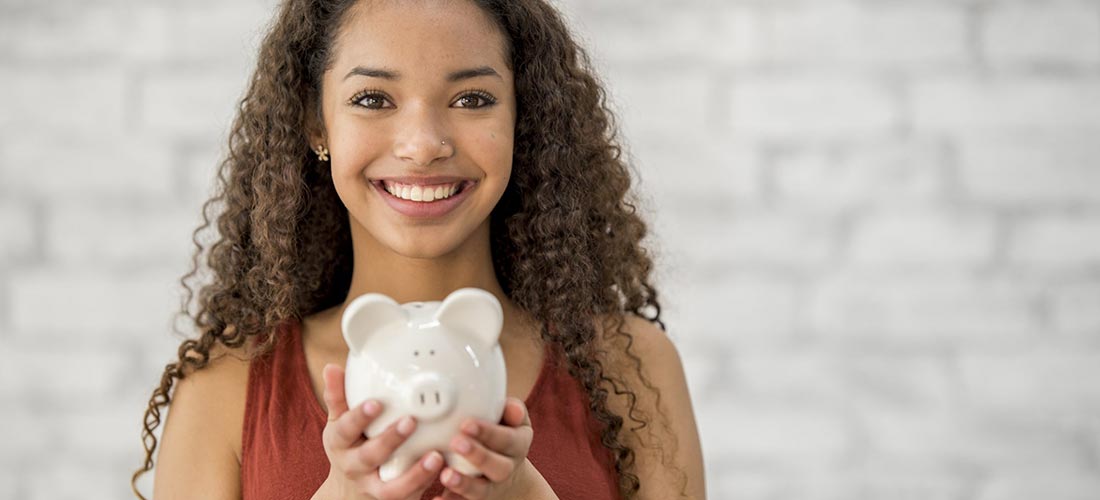 10 Every Day Money Saving Tips
Are you living pay cheque to pay cheque? Nearly a third of Australians are, according to a recent report from BT Financial Group.
Even if you aren't frequently holding out for payday, it's a good idea to learn how you can improve your financial security. These 10 tips prove saving doesn't have to be strenuous.
1. Always make a list before shopping
No matter what you're shopping for, making a list will help you stick to a budget. Shopping with a list gives you a close estimate as to what you'll be spending so you don't go over budget.
2. Start selling your unused belongings
If you do go rogue, consider taking some of your unused belongings and sell them online or at a garage sale. You likely won't get them for full price, but every dollar in your savings account helps!
3. Purchase more pricey clothes
Fast fashion retailers skimp on quality in order to produce cheap 'trendy' clothes for consumers. After just a few washes, you've probably noticed the clothing is no longer in great condition, leaving you to go buy new clothes again.
Start shopping with this mantra in mind: Quality over quantity. Higher end brands might cost more, but they will last you a lot longer helping your savings account in the long run.
4. Skip buying a coffee every day
Australians spend roughly $1.6 billion a year on tea and coffee, according to ASIC Money Smart. As you can see, that $4 cup you get every morning adds up quickly.
Cutting out store-bought coffee is one of the easiest ways to save. But if that is not in the cards for you, be sure to pick up a rewards card from your preferred shop so after a while, they'll be treating you to a cup!
5. Make savings dates with your friends/partner
It can be frustrating to feel like you're missing out socially just because you're trying to save. However, even your friends with a big pay cheque can benefit from saving some extra money, so consider getting the whole crew in on savings.
Commit to a games, dinner or movies night at home instead of going out. You'll still have fun, but keep spending to a minimum.
6. Drink more water
Drinking water is good for a number of reasons. It helps keep you healthy, for one, but it can also help you cut down on store-bought juice or soft-drink.
7. Make a couple meals a week
The average Australian spends $1,590 each year on takeaway or food delivery services, according to finder.com.au research. Even if you aren't a master chef, cooking just a few meals a week will help you cut back.
To accomplish this, make a big meal (like lasagna) that you can freeze and bring out when you really don't feel like cooking.
8. Use more cash
Using cash instead of credit is a great way to help you stay on budget – people typically don't like forking over cash as much as they like swiping the credit card. Having the exact amount you've allowed yourself to spend on hand will force you to really assess your spending habits.
9. Turn lights/appliances off when not using
Save on bills (and the environment) by turning off electronics when they aren't in use. Unless they are fully turned off or unplugged, appliances from your lamps to laptops are still using power and that's costing you money.
10. Get a better bank account
Make sure your bank account is actually helping you save. Our Day2Day Plus account has zero account keeping fees and free withdrawals at all bank ATMs. Additionally, it has unlimited cheques, withdrawals, BOQ balance enquiries, fund transfer and BPAY transactions. Other banks charge you for many of these features, money you could be saving.
Finally, in order to make sure you're saving money from each pay cheque, and because BOQ has unlimited free transfers, you can set up automatic transfers from banking to saving accounts.
For more information on how you can be better with your money, contact your local BOQ branch today.