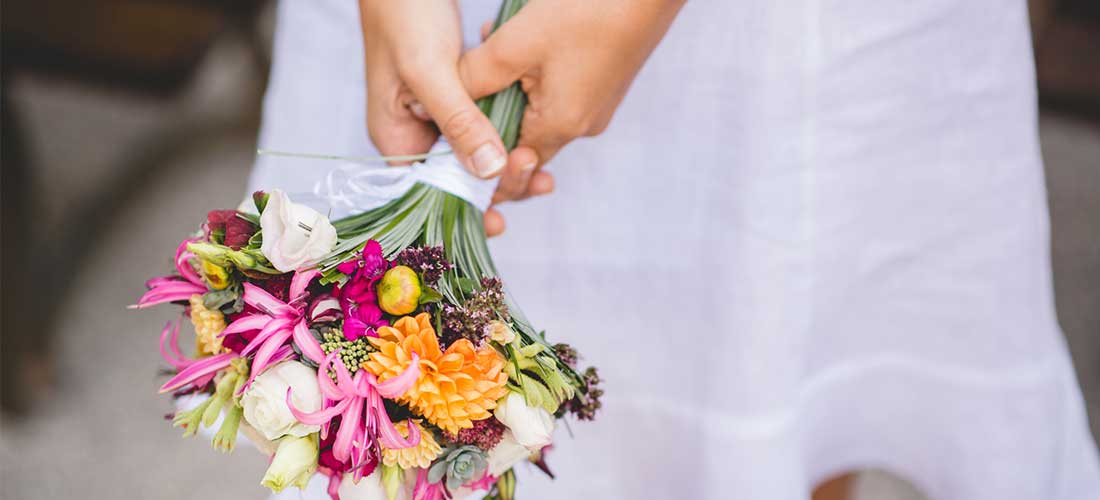 Plan The Wedding Of Your Dreams (Without Blowing Your Budget)
$36,200. That's how much the average Australian wedding costs, according to ASIC's MoneySmart. Now that's an expensive party!
But if you know how to make the small savings add up, you won't have to sacrifice any of the big items for your big day. Here are five tips that will help you trim the fat so you can have your perfect day without needing to give up too much!
1. Have a long engagement
Give yourself time! Love is forever, so there's no rush to set a date. The average engagement period is just over a year, but those 12 months go by quickly, and you can find yourself paying for a lot all at once.
When you span your engagement over a couple of years, you take the stress out of planning, allowing you to space out payments so there's plenty of time to save for the more pricey items. This should give you ample time to book a venue and entertainment so you have to worry less about fighting for availability.
2. Get married on a weekday in the winter
After giving yourself time to plan, you can now give your guests some time to schedule time off for a weekday wedding. Thursdays and Fridays are less popular (and therefore less expensive) at most venues, so you will not only save you some money, but you'll also give your friends and family a nice long weekend to look forward to.
Better yet, make it a winter wedding! Out of season weddings are typically a fraction of the price (to be exact, MoneySmart reports that they're one third of the price) that a spring or summer would cost. But if a winter wedding doesn't sound appealing to you, those first couple of weeks at the start of the cold season usually aren't too chilly (depending on where you live), so take advantage of those.
3. Choose less popular floral arrangements
Flowers and decorations are expensive! According to MoneySmart, the average Australian wedding spends $2,896 on just flowers and decorations! Peonies might be beautiful, but The Knot explains that they can cost five times more than roses. One money saving idea is to stick to simple floral bouquets, and decorate with greenery instead of flowers. Getting more greenery into your decor is typically much less expensive and can give a more rustic vibe. They can also hold up a lot longer, so you won't have to worry about wilted flowers.
4. Get a smaller statement cake
A giant cake that can feed a whole party that tastes as good as it looks is going to be costly – multi-tiered wedding cakes can be over $600! Opting for a single-tiered cake will hep bring the price down significantly. However, if you don't think that will be enough to feed your guests, consider providing some other dessert options as well.
Doughnut walls, cupcake assortments and candy bars are all the rage at weddings right now! Besides, not everyone likes cake, so having a variety of tasty treats will only make you a better host.
5. Take out a personal loan
You don't have to pay for everything out of pocket or on a credit card, rather, take out a personal loan. About 60 per cent of Australians used a loan to help pay for their big day, according to MoneySmart.
A personal loan from BOQ is perfect for those looking to save money on a wedding as they come with a low rate at a low monthly fee and flexible repayment options. And, if you end up being able to pay off your loan a bit faster than anticipated, we don't have any penalties or break costs for early repayment!
If you want to learn more about BOQ's personal loan, make an enquiry today.