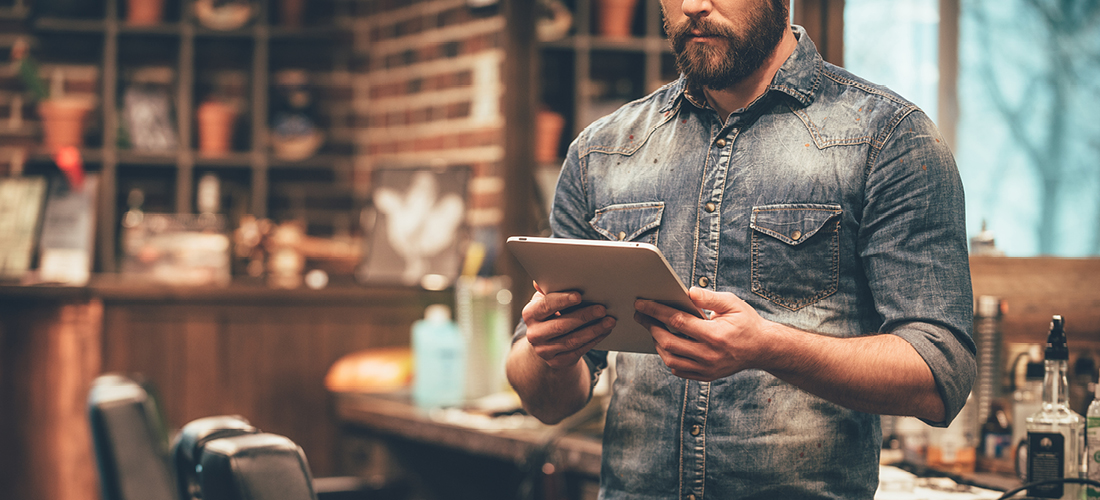 Low-Budget Marketing Ideas For Small Businesses
Running a small business means that at times money can be tight and operating on a micro-budget is common for start-ups, but marketing doesn't have to cost the earth. Here are a few smart ways to market your business without having to spend a fortune.
Be your own PR person
If you have some interesting news to share about your business – such as winning an award, opening new premises, an event, a new product or service – make sure people get a chance to hear it. The good news is that with a search of free press release sites, you don't need an expensive public relations agency to distribute your news to journalists. Whilst there isn't a guarantee that your release will be picked up or published every time, if chosen these services can publish your news online at no charge to your business.
Get social
Are you making the most of social media? Create business accounts and participate in the most popular platforms – Facebook, Twitter, LinkedIn, Google+, Pinterest and Instagram. You don't need to be on all platforms, but do some research on the best ones for your business.
Social media campaigns are a fun, easy and inexpensive way to connect your brand with consumers, but it should involve more than just paid advertising. Instead, try offering your followers personal, unique and interesting content – try top 10 lists, client stories and best practices for your industry. Video content can also be really valuable and easy to record on a smartphone.
Start a blog
Chances are you already have a website. But if your site just sits there with the same old content, you'll quickly find yourself lost in the search engine results. Avoid falling beyond the first few pages by keeping your site updated with regular – and interesting – content. Even if writing isn't your strong suit, there are still ways you can produce great content - like instructional videos, new imagery, testimonials, infographics or slide decks. Sharing your thoughts and expertise on news stories and popular trends can also potentially draw a whole new audience to your page. Be careful not to rant and remember to tag links to your social media platforms to draw your followers back to your website.
Email marketing
Email marketing is a great way to get new visitors engaged with your business and maintain relationships with your existing customers. Get new website visitors to 'sign up for your newsletter' by offering a special offer or bonus content for subscribing - for example, 10% off your first purchase or a free e-book with your expert tips. Use a free email marketing service such as MailChimp or Campaign Monitor to start your email campaigns.
Local marketing
Depending on what kind of business you are running, local marketing can be the cheapest and smartest way to build your business, especially if it is regional or targeted at a niche local clientele. Local marketing can include online activities such as creating a localised landing page on your website exclusively for your target market. If you have a small budget, targeted Facebook ads campaign can also help you reach new customers in your local area. Offline marketing activities such as letterbox drops with localised offers, contests or giveaways, and attendance at local events can also be effective ways of raising awareness in your local community.
Get involved with the community
Another way of marketing locally can be to 'support' a local sporting group, community event or cause. As a small business, you can make a positive difference and get your name out there at the same time without spending a lot of money. For example, your employees could volunteer as linesmen for local youth sports matches wearing t-shirts with your brand, or you can offer a prize at a fundraising event in exchange for your logo being included on the program and special mentions during proceedings.
Create a customer referral program
Word-of-mouth referrals are one of the most effective ways to build your business. Offer existing customers a reward, such as a discount off their next visit, a free product or free month of service for referring new customers.
Collaborate with other businesses
Being a small business can feel especially isolating, so it's worth connecting with other businesses – whether it's a neighbouring business, a local chamber of commerce, industry trade group or even a Facebook or LinkedIn group – to find ways to support each other.
Look out for opportunities to collaborate with other businesses on new ideas, explore synergies and create partnerships to give you access to new customers, products or markets. Look out for other businesses that have resources you could potentially leverage for a 'win-win'. Is there a potential partner to help sell your product or service to their customer base? What could you offer them in exchange? Is there an opportunity to package or bundle your products together?
Enter Awards
Entering industry or local business awards is a great low-cost way to increase your profile, boost your credibility and give you some 'bragging rights' to share across your marketing channels – for example website, social media, PR releases and email newsletters.
These are just a few tips to get you going but it would be great if you had any others to share. Share some of your ideas in the comments below. Have you got any creative marketing tips to share?
Click here to talk to a BOQ Business Banking specialist