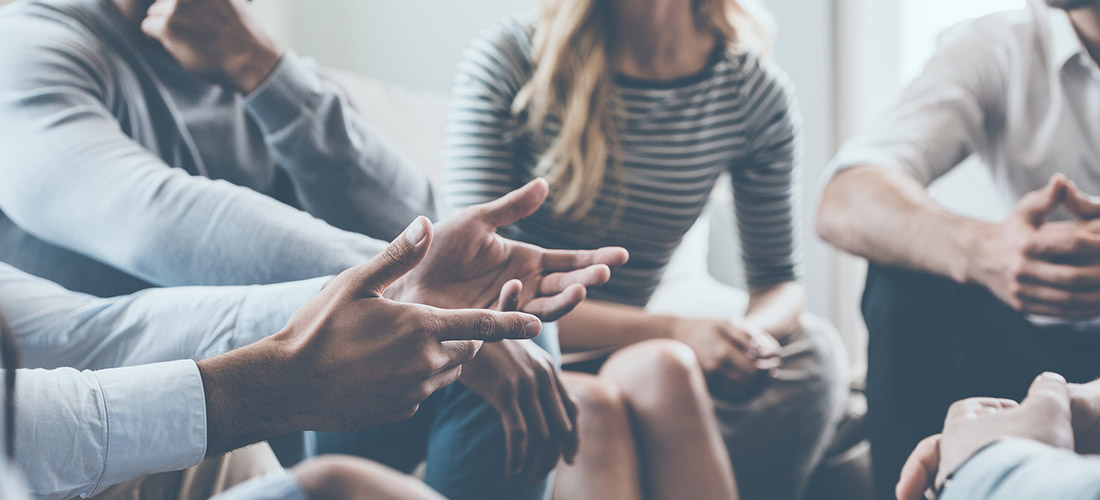 Small Business Owners on How to Start a Small Business
So you've found the courage to take the leap to become a small business owner – congratulations. Making the decision to start life as a small business owner is likely to feel exhilarating and down-right terrifying at the same time. Sweaty palms are just the beginning, but those butterflies in your stomach equal your excitement and anticipation to get started. However, that's where you need to collect your thoughts, steady yourself, and take a step back to ensure you're next move is going to be a smart one, especially when it comes to how you are going to use your money.
You might question how a regional bank, such as Bank of Queensland, is able to claim to know and understand the types of situations that small business owners can find themselves in when starting out. Luckily for you, and thanks to BOQ's unique Owner-Managed business model, 60% of branches are owned by the Managers that run them, making them small business owners, just like you.
Tapping into the wealth of knowledge that our BOQ Owner-Managers provide really has been a no-brainer when it comes to collecting the best opinions to discuss how to start a small business.
Create a Business Plan
You have likely heard the quote by American businessman, Dave Ramsey, "A goal without a plan is just a dream", and certainly rings true for those looking to start a small business. It's also an opinion greatly shared by many of BOQ's Owner-Managers. Often, business plans are written with the financier front of mind. Rather, these vital road maps should be written to focus on the business and vision the small business owner wants to create.
Aligning your business plan with what you will actually be delivering to your customers seems logical and easy enough, but first impressions can be deceiving. The demands of working in your business to appease regulators (internal and external) can significantly reduce the amount of time that is spent working on your business.
John Dickson, Owner-Manager of BOQ North Sydney, says that, "what I have learned is that it [a business plan] provides a structure of what I am seeking to achieve across the many facets of the day to day business we run. It is a living, breathing document that requires constant reference, discipline and the ability to be flexible and adapt to change in your Industry".
Tip: Engage and take the time to seek good advice from a Management Accountant who can provide you with a business plan, cash-flow management forecasts, amongst other important points for consideration.
It's easier said than done, which is why having the correct tools, technology, human resources, and equipment can be crucial to the success of your business plan.
Set Yourself Up for Success
Whether you are starting up your own business, or purchasing an already existing one, you will want to put your touch on things before you launch for trade. Perhaps you've purchased a hospitality business which is in dire need of new equipment, or you could be a trade's person who needs a fleet of vehicles for your staff; either way, equipment finance could be a solution to help keep your cash flow management under control.
Smart cash flow management is not a 'set-and-forget' task either; it needs to be frequently monitored. As Owner Manager of BOQ Mooloolaba, Brenden Brial, states, "maintaining several sources of cash flow reserves, as well as making sure you allow for future tax obligations, will help to keep your cash-flow management in check".
In addition to this, Don MacLeod, Owner-Manager of BOQ Hobart, suggests that, "preparing a Profit & Loss Budget will help those looking to start a small business understand what level of income is needed and what costs can be made to reach their Break Even Point (BEP)".
Adequately planning for business transactions, invoices, and payment terms, are all things that need to be premeditated.
Ask For Help
Starting a business can feel lonely, but it really doesn't have to. According to the Australian Bureau of Statistics, in June last year, there were 599,000 small businesses (employing between 1 – 4 people) in Australia. Do you think that within that figure, that the ones who didn't ask for help were the only successful ones? John, Owner-Manager of BOQ North Sydney, understands this and regularly seeks out those around him who can offer guidance, or act as a sounding board for new ideas. "Whether as a sole operator, or if you have a business partner, at times you also need to be held accountable, and at times you need mentors. People generally love to help others, so find successful people and ask for their help and opinions on your business".
It's time to squash those butterflies in your stomach, and it's time to turn that dream into a goal. With the right plan, the right resources to support your cash flow management, and with the right people around you, you can start a small business that will succeed. Contact BOQ today to see how a bank that truly values small business owners can help you.