At a glance
100 %
Asset finance is available
1-5 Years
Minimum loan term
$ 20,000
Minimum loan amount
Why choose our Specific Security Agreement?
A Specific Security Agreement (formerly known as Chattel Mortgage) is an equipment financing option that allows businesses to own their equipment upon purchase. BOQ Equipment Finance Limited secures the loan by registering a charge over the goods.
Benefits and features
The Specific Security Agreement is similar to a home loan, where the equipment being financed is owned by your business, but is mortgaged to BOQ Equipment Finance Limited by a registrable charge over the equipment.
You will own the asset, instead of hiring, renting or leasing
Final payment can be a residual value (balloon) payment, enabling lower payments during the term
Repayment structures can be designed to suit your business needs
Depreciation on the asset and the interest component of each loan instalment may be tax deductible*
For important information on our Equipment and Vehicle Financing, view our Terms and Conditions below.
Ready to apply?
Whether you're ready to apply or you'd like to know more, one of our business specialists will be happy to help and provide more information.
Car financing through salary packaging
A novated lease is a great way to finance new cars for employees through salary packaging.
Employee pays for their own vehicle

Reduced vehicle maintenance and fleet management costs

Provide a flexible employee benefit at little or no cost to your business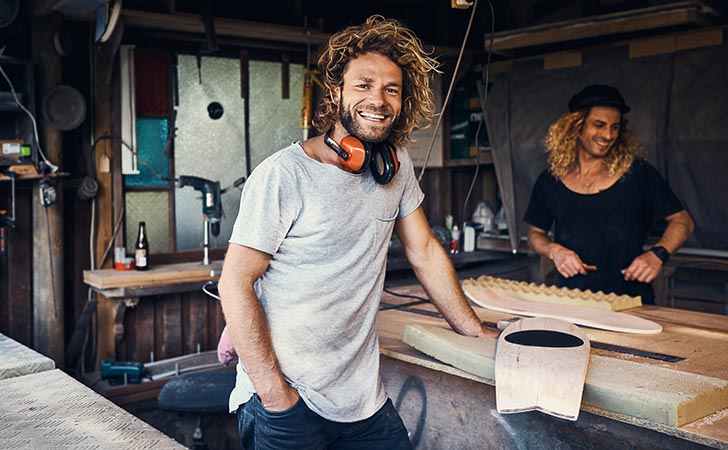 Save time with ongoing equipment finance
When you take out a revolving limit, you will have an approved credit limit for equipment finance over a set term.
Finance equipment over an agreed timeframe

No need to reapply whenever you purchase a new asset

Funds can be redrawn once repayments are made