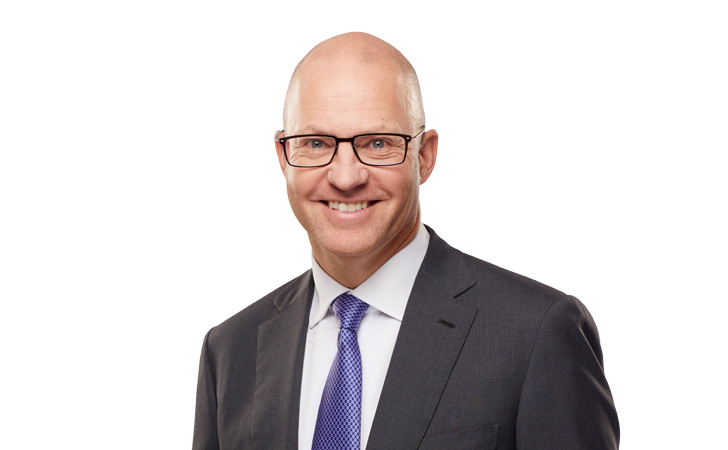 Anthony Rose
Interim Chief Executive Officer and Chief Operating Officer
After joining BOQ as CFO on 1 August 2012, Anthony and his team set about re-establishing BOQ's business and finance fundamentals to create a strong balance sheet and funding position for the Bank. Anthony has over 20 years' experience in the financial services industry. After qualifying as a chartered accountant with Arthur Andersen in Perth, he worked for six years with Challenge Bank Limited, holding various finance and strategy roles until it was acquired by Westpac. He then worked for Westpac as part of the leadership team responsible for the integration. In 1997 he moved to Sydney and spent the next 11 years working in Investment Banking for both Merrill Lynch and Citigroup, advising banks and insurers on numerous mergers and acquisitions and capital issuance assignments - including advising Suncorp on its acquisition of Promina, the 2007 Banking & Finance Awards "M&A deal of the year". Anthony was previously CFO of Suncorp Bank, which he held for 4 years during a period that covered the emergence of and response to the global financial crisis. Anthony commenced his role as Chief Operating Officer at BOQ in May 2018 and is currently interim Chief Executive Officer.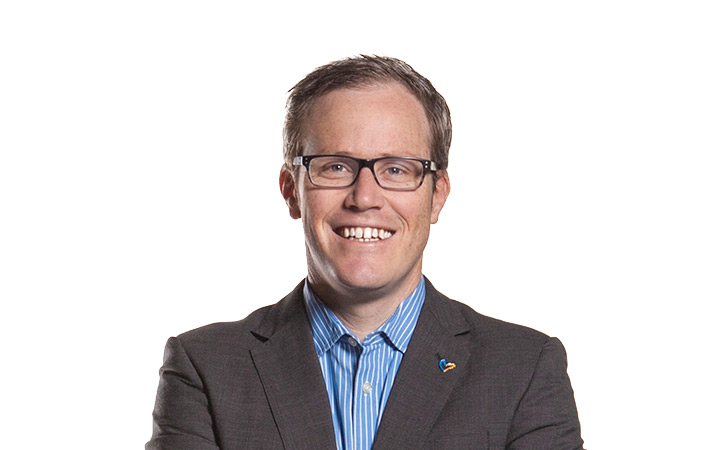 Matt Baxby
Chief Financial Officer
Matt Baxby joined BOQ in May 2012 and was responsible for the retail banking division including our owner managed and corporate branches, mortgage brokers, digital and direct channels including our customer service centres - along with product, brand and marketing and Virgin Money Australia. Matt and his team have championed BOQ's Customer in Charge strategy designed to make it easier for our retail customers to do business with us when and how it suits them. This approach has seen our traditional channels evolve alongside new growth channels. Matt joined BOQ after almost ten years with the Virgin Group, including three years as Managing Director of Virgin Money Australia, where he guided the business through a major transformation to become a recognised player in the financial services sector. From 2003 to 2009 Matt held the positions of Commercial and Strategy Director with Virgin Money in the UK and Investment Director of Virgin Management Limited. He graduated with a Bachelor of Laws and Bachelor of Business Accounting from the Queensland University of Technology and holds a Masters of Applied Finance. Matt commenced his role as CFO at BOQ in May 2018.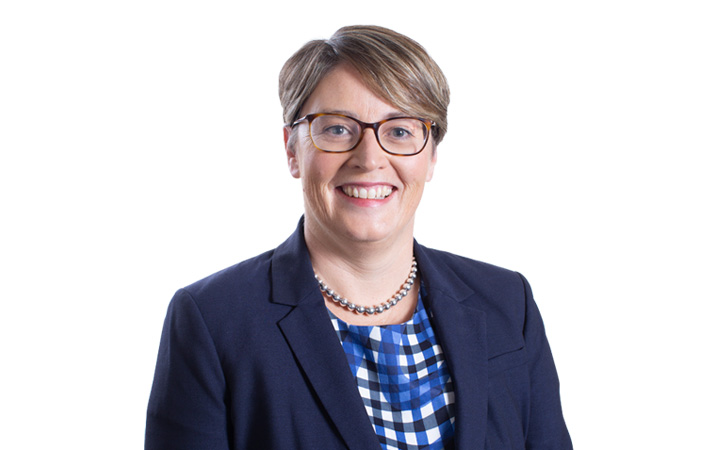 Debra Eckersley
Group Executive People and Culture
Debra Eckersley joined BOQ as Group Executive, People and Culture in September 2018 and leads the People and Culture business unit.
Prior to her appointment with BOQ, she was a Managing Partner at PricewaterhouseCoopers (PwC), where she spent the past 24 years working in a number of roles including leading their Human Capital function to enable the delivery of PwC Australia's business priorities and consulting to many of Australia's leading organisations.
Debra is an advocate and champion for women's empowerment and gender equality including being a Board member of the UN Women National Committee Australia and a member of Chief Executive Women.
Debra holds a Bachelor of Commerce from Deakin University with a Graduate Diploma in Applied Finance and has also studied Strategic Human Resources at Cornell University (USA). She is also a member of the Australian Human Resources Institute and a Fellow of Chartered Accountants, Australia and New Zealand.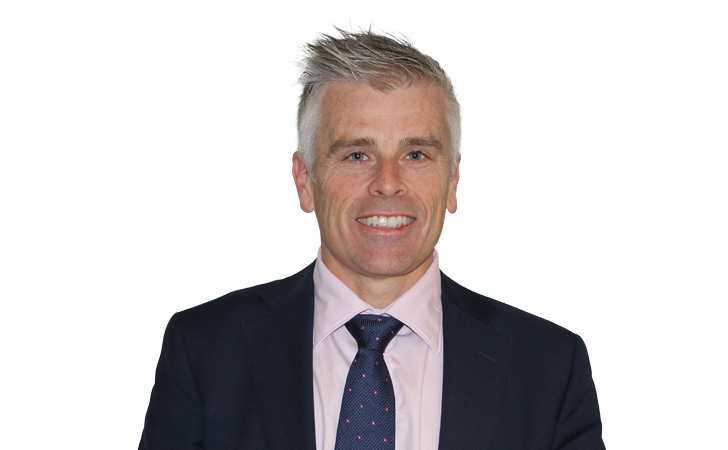 Adam McAnalen
Chief Risk Officer
Adam McAnalen was appointed Chief Risk Officer of BOQ in June 2019. Prior to his appointment as Chief Risk Officer, Adam held a number of senior leadership roles across the Business and Retail Banking, Finance, Operations and Risk divisions of BOQ. His previous roles include CEO of BOQ Finance, CRO for BOQ Business, and General Manager Retail Credit where he led the Bank's retail credit risk strategy, scorecards, decisioning, collection and recovery operations. Before joining BOQ, Adam held a number of senior Commercial and Business Banking roles at Westpac Banking Corporation. Adam has been a member of the Bank's Executive Credit Committee since April 2016 and is a signatory of the Banking Finance Oath.

Lyn McGrath
Group Executive Retail
Lyn McGrath is the Group Executive Retail Banking, Bank of Queensland. She is responsible for Virgin Money Australia, BOQ Retail distribution – Branches, Contact Centres and Third Party broking, Retail Products, Marketing, Customer Segments, Experience and Strategy.
Prior to this she successfully led Commonwealth Bank's Retail Bank Branch distribution and specialist distribution areas. She has also held roles with St George in the Retail Bank as Head of Customer Experience and as Regional Manager, Northern Sydney.
Lyn has extensive senior management experience in strategic and operational roles in the electricity and media industries as well as over 20 years' experience in Financial Services. Lyn is highly regarded externally and internally for her transformational leadership, distribution expertise and customer experience strategy.
Lyn holds an MBA and BA from Macquarie University as well as a Dip PR (Hons) from Sydney TAFE. She is a Graduate of the Australian Institute of Company Directors and currently is a non - Executive director on Australian Digital Health Agency. Lyn is also a Senior Fellow with FINSIA and a Fellow with the Australian Institute of Managers and Leaders.
In 2012 Lyn was an AFR 100 Most Influential Women in Australia finalist.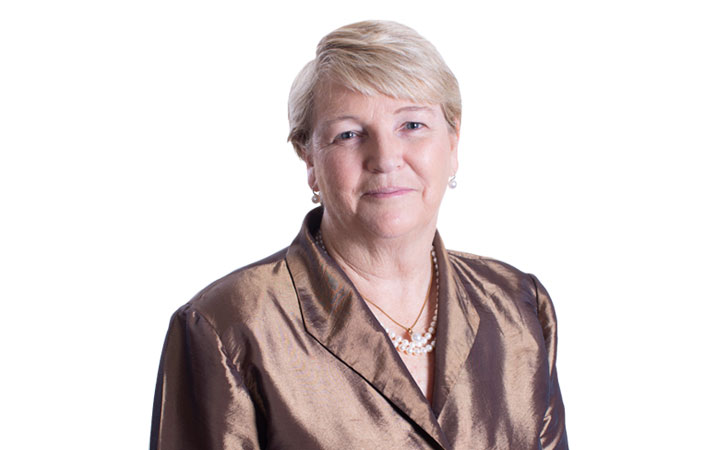 Donna Vinci
CxO, Chief Digital and Information Officer
Donna joined BOQ in July 2015 as the Chief Operations Digital and Information Officer and leads the Bank's Operations, Enterprise Program Office and Information Technology teams. Donna's extensive experience in operations, risk management and technology, and her track record of delivering digital disruption and transformation projects for major financial services organisations globally will enable her to play a key role in BOQ's own transformation as it continues to digitise it's business and customer experience. Donna joined BOQ from IAG where she was Group General Manager, Group Digital and Group CIO, prior to that, she was Chief Operations and Information Officer of Westpac's Institutional Bank for four and half years. Donna has also held many executive management roles at Citigroup over a span of fifteen years, including Regional CIO and Global Head of Technology Risk Management and held other senior management roles at Potter Warburg and was a Director at Country Natwest.