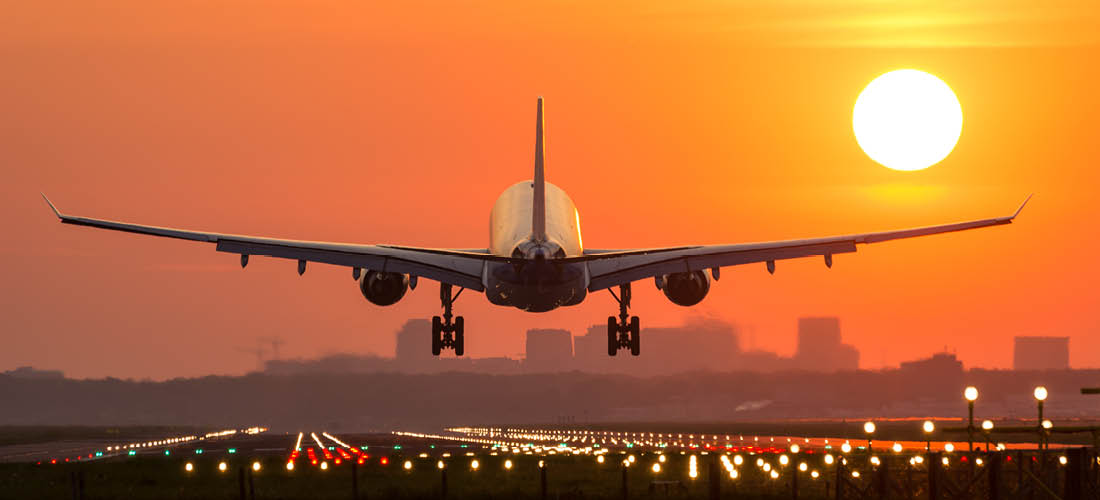 Economic and Financial Market Update: COVID - We are Closer to the End than the Beginning
Summary:
Gradually society is becoming used to living with COVID;
But we have not yet returned to 'normal', as highlighted by the rise of cases in the Northern Hemisphere;
Surveys indicate that consumer confidence is on the rise, although inflation is a worry;
Airline travel is one indicator to watch for when consumer spending has reverted back to pre-COVID norms.
Gradually there is less interest in COVID. That might be that after 18 months we are just tired of the topic. This would be the case for those in Sydney, Canberra and (especially) Melbourne that have spent far too much time cooped up at home. Outside of the South East, most Australians have been less impacted by COVID.
There was a line of thinking that opening up in Sydney and Melbourne would lead to another spike in cases. But cases have to date continued on a downtrend in both cities. There are good reasons to think that COVID will in time become a treatable disease like others that are already circulating in the community. But we have not yet crossed the COVID finishing line. Case numbers have started to rise again in a number of countries, mainly reflecting a relatively large proportion of the population that are still unvaccinated. The coming Northern Winter could see other countries confronted with another virus wave.
Domestically, business confidence has bounced back very strongly post lockdowns as order books again start to thicken. Sky-high job vacancies point to a high level of business confidence about the future. The biggest problems firms are facing is trying to source the right materials and labour, and the high prices they are having to pay to do so.
Consumer confidence in Australia has improved as the economy has re-opened. Households have noted a bit of a decline in their current financial situation, likely a result of higher inflation (notably petrol prices). Confidence has risen by more amongst young adults, the segment of the population most constrained by the lockdowns.
At first glance the October labour market numbers appear to be telling a more disappointing story compared to the confidence data. I find it very difficult to get concerned about the jobs market. There are plenty of jobs advertised and employers are screaming they can't find enough workers. Households are indicating few concerns about unemployment. The November report will almost certainly be a cheerier one.
One spending indicator I am watching is airline travel. The virus has led to a dramatic decline of capacity in the industry globally. That is starting to change, notably in Europe and North America. Plane occupancy has been lowest in Asia and Oceania, the regions that have had the toughest (and most successful) restrictions to fight the virus. Interest in getting on a plane is starting to perk up again in Australia. As state borders re-open domestic plane travel should pickup quite quickly. The pickup of international travel will likely be on a slower track.
The increase in cases in other countries is a reminder that COVID is still around. But high vaccination rates, the booster program and the discovery of medication to reduce the severity of the virus should mean that 2022 will be the year of moving COVID from its pandemic to endemic stage. The Australian economy is ending the year on a good note. The probability of better health outcomes should mean that 2022 will be an even better one.








To read my full update, click here.
We live in interesting times.
Regards,
Peter Munckton - Chief Economist