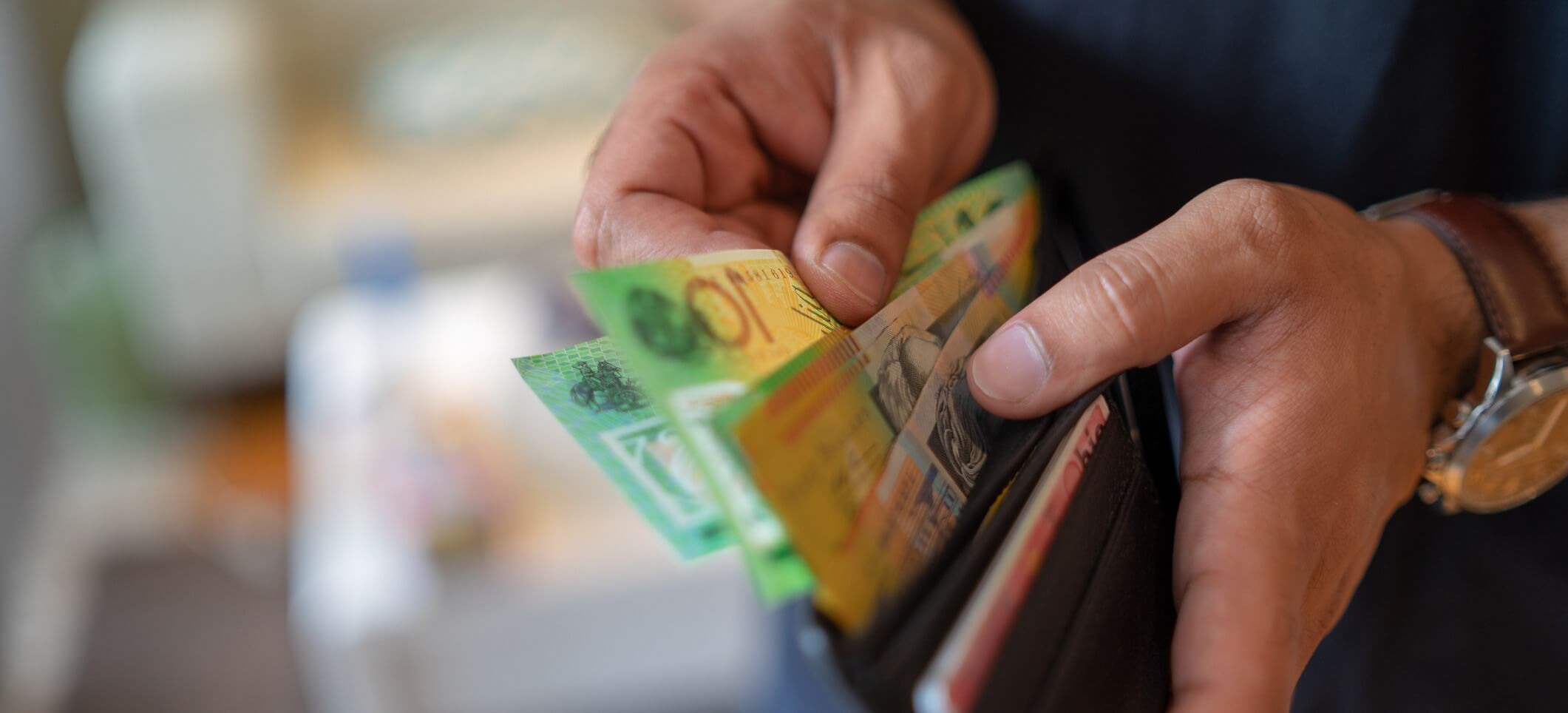 Struggling to pay your debts? Three things to consider doing
Our Customer Advocate's guide to seeking support when experiencing difficulties with debt
An unavoidable reality of life for most people is repaying loans, credit cards and paying the bills. Another reality is that many will, at some stage of their life, find it difficult to make these payments.
According to the Australian Bureau of Statistics, three in four Australian households in 2019-20 had some form of debt, 30% of which were servicing debt levels three or more times their annual disposable income.
As the cost-of-living rises, we recognise that more and more people may find themselves struggling to make ends meet.
If you're finding it difficult to pay your bills or debts, you may be experiencing financial hardship. Put simply, you are experiencing financial hardship or financial difficulty when you want to pay your bills but don't have enough money to do so, usually because of something unexpected that's happened in your life.
As BOQ's Customer Advocate, my team and I work closely with teams across the bank and engage regularly with the community. Almost every day we hear stories of the difficulties some of our customers face, often accompanied by complex financial hardships.
Getting your bills and debts under control can feel overwhelming, but it's not uncommon and you don't have to face it on your own.
Step 1: Work out what you can afford to pay
It's usually a good idea to start by getting a clear picture of your financial circumstances and working out what you can afford to pay, if anything.
Having a budget is a great way to see where your money goes, but it can be hard to know where to start and what to do. BOQ has developed a handy budgeting tool, which is completely free and available for anyone to use.
If you get stuck, ASIC's MoneySmart have also put together a handy guide on the A-Z of all things budgeting.
When you're struggling to pay bills or debt, a few small spending adjustments can help you make a dent in your bills and strengthen your overall budget. So, see if there's any areas where you may be able to adjust your spending.
If you can't afford necessities like rent, electricity, water or food, know that there are services that can help you. The MoneySmart website has a useful guide on how to access support. AskIzzy is another free resource that can connect you with support services in your local area.
Step 2: Ask for financial hardship or repayment assistance
Now that you've got a better understanding of how much you can afford to pay, it's important to contact your bank or service provider as soon as possible.
Most organisations have dedicated customer assistance or financial hardship teams who will work with you to explore what support is available.
If you're a BOQ customer, find out more about our financial difficulty assistance or use the Australian Banking Association's financial assistance hub to find your bank's financial hardship team contact details.
If you aren't sure, the best place to start is by ringing your bank or service provider and ask to speak with their financial hardship team. If you have many bills, it may be best to speak with a free and independent financial counsellor which we will explore in more detail below.
While financial hardship support options can vary, they usually include setting up repayment plans, short term payment holidays or altering the dates or amounts of repayments to better suit your circumstances.
What is most important when negotiating a payment plan is that you don't agree to an amount that you don't think you will be able to afford. So, be realistic with your budget and consider speaking with a financial counsellor if you get stuck along the way.
If you agree to a payment plan and find that it's difficult to stick to, it's important you tell your bank or service provider as soon as possible so they can work on a solution with you.
Step 3: Consider speaking with a free and independent financial counsellor
If you're struggling to pay multiple bills or debts or find yourself needing help, it's a good idea to speak with a free and independent financial counsellor.
Financial counsellors are qualified professionals who provide information, advice and support to people in financial difficulty. Their services are non-judgmental, free, independent and confidential.
Financial counsellors can help you:
understand which debts are priorities
develop budgets
understand the pros and cons of different options
access grants or concessions
negotiate with creditors
access dispute resolution services
understand your rights and access legal help.
The easiest way to get in touch with a financial counsellor is to reach out to the National Debt Helpline website or call 1800 007 007.
Be wary: Financial counsellors are not financial advisors or planners and will never ask you to pay for their services. There's also a raft of 'debt management' companies which may be a suitable option for some, but we suggest speaking with a free financial counsellor first.
Looking after you and getting extra support
Experiencing financial difficulties can impact your mental health and take a toll on your relationships.
If you're concerned about your mental health or wellbeing, help is available. Contact Beyond Blue on 1300 22 46 36 (24 hours a day).
Recap
Anyone can find themselves facing financial difficulties, it's not uncommon and help is available. Understand your financial position by doing a budget, talk to your bank and service providers as soon as possible and contact a financial counsellor for support if needed.