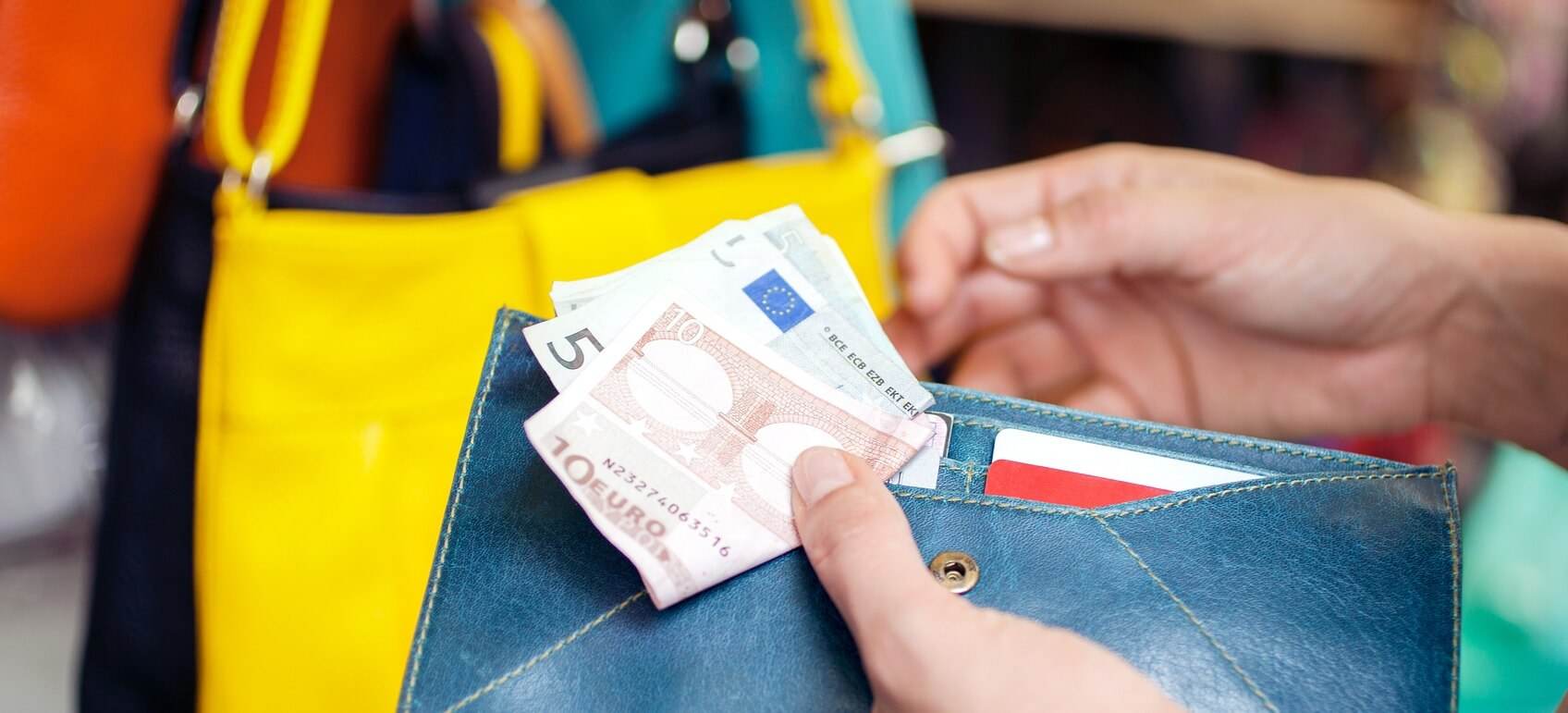 Everything You Need To Know About Your Travel Money Options
When planning a holiday there are many costs you need to take care of, such as flights, accommodation and transport. However, you'll also need to budget an amount of money to take with you for the fun stuff – like excursions, souvenirs, or emergency margaritas!
When it comes to carrying money overseas, there's never been more options available to you. From cash, travel cards, or even your normal bank card or credit card, the only question left is deciding which one you'll use!
To help shape your decision, here's everything you need to know about each:
Cash
Pros of taking cash on holiday
Convenience: Having cash in the appropriate currency makes it extremely convenient to pay for things when you're on holiday. It's a universal method of payment that is accepted in the majority of travel hot spots, such as restaurants, bars and tour companies. Therefore, you'll never get caught short when trying to purchase something - unless you don't have enough cash on hand!
Lowest exchange rate available: With BOQ, exchanging currency is a win-win for our customers. Not only can you click and collect orders from your nearest branch within 24-48 hours, there are no fees on online orders and we take $0 commission on currency exchanges. As such, you can expect one of the lowest rates around, giving you more bang for your buck.
Cons of taking cash on holiday
Higher safety risk: Depending on where you go and what you plan to do whilst on holiday, chances are you may have a lot of cash on your person. If you lose your wallet or bundle of cash, there's little chance you'll get it back.
Travel cards
Pros of using travel cards on holiday
Load multiple currencies: With a travel card, holiday-makers are able to use a multitude of currencies whilst travelling. Just take BOQ's very own Cash Passport Platinum Mastercard. Here, you can load up to 11 currencies including US dollars, euros and Great British pounds. So, if you're travelling to multiple destinations, you don't need to worry about arranging finances - they're all in one place!
Not linked to your bank account: In the unfortunate event that you misplace your travel card, don't worry - it's not linked to your bank account. This means that you can enjoy peace of mind that your money back home will remain safe!
Cons of using travel cards on holiday
Not all destinations accept travel cards: Depending on your holiday destination, you may not be able to use a travel card as they are not universally accepted in all areas.
Bank cards
Pros of taking bank cards on holiday
Get easy access to funds: Taking your trusted bank card with you on holiday gives you access to a larger pool of money, especially when using a credit card. This gives peace of mind that you'll always have enough money on hand should anything unexpected occur.
Receive complimentary travel insurance: When it comes to planning a holiday, there are many things that need to be taken care of, including travel insurance. Thankfully, when you sign up to BOQ's Visa Platinum Credit Card you may be eligible for complimentary travel insurance (terms, conditions, limits and exclusions apply). This means you and your loved ones may be covered should you run into trouble.
Cons of taking bank cards on holiday
High withdrawal fees: No matter where you go on holiday, if you decide to use a bank card to fund your trip, you must be aware of withdrawal fees. These are charged when a person uses an ATM to withdraw money and they can soon add up if you regularly perform this transaction.
When it comes to planning the perfect holiday, BOQ can assist with all things finance. To find out how we can help keep you and your money protected, why not pop into your local BOQ branch today?