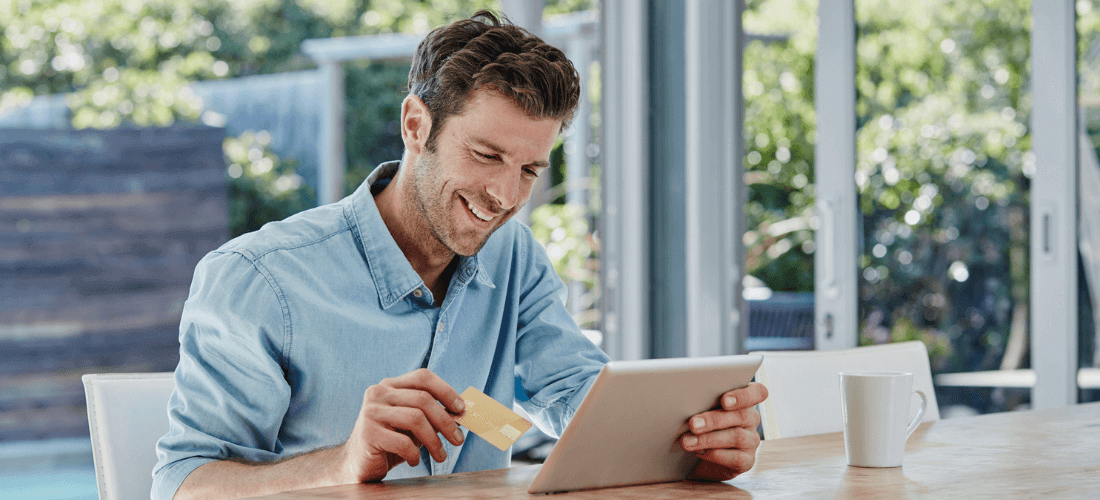 Three Credit Card Mistakes To Avoid In The New Year
New Year, new plans! If you're looking to start 2022 off on the right financial foot, it might be time to have a look at your credit card spending.
It's easy to get yourself into a bad position with debt, even when you have the best of intentions. To help make sure you get the most out of the new year, here are three common credit card mistakes to be aware of and avoid.
Maxing out your cards
Credit cards are best used as a safety net, rather than for general spending. If you use up your safety net in times of ease, it won't be available to you if something unexpected happens and you find yourself in a financial crunch. Also, if you aren't in a position to pay your credit card balance in full, maxed out cards can mean large interest payments.
If you will be able to to avoid carrying credit card debt into 2022, don't go wild with post-Christmas purchases now. Some helpful ground rules to keep your spending in check include:
Don't spend what you don't have. If you won't be in a position to pay off your full credit card balance at the end of the month, put it away and don't use it.
Set a budget for your credit card use, whether that's committing to spending a certain amount each month or reserving your credit card for specific types of purchases.
Don't impulse buy. If you see something you like, write it down or take a photo and wait three days. If you still want it, consider your budget first.
It's all right to give yourself a present once in a while, just make sure you won't be paying (and paying and paying) for it later!
Taking out cash advances
Cash advances are typically subject to a higher interest rate and won't have a grace period before interest starts accruing. If you know you will need cash for a particular purchase, try to keep some aside from your pay and use your credit card for other purchases. Avoid using your credit card at cash machines unless it's an emergency.
Using the wrong card
It's important to use the right card for every purchase, not just the most convenient one or the one whose number you have memorised. Look for features that compliment your lifestyle.
If you want rewards points, look for cards that have a high point value system and generous points per dollar parameters.
If you travel a lot, look for cards that have great travel points or air miles on offer. This can reduce your out of pocket costs when you go on holiday.
If you prefer cashback on your purchases, look for cards that give you the biggest return for the things you use your card for most.
If you want to transfer a balance from a higher interest card, look for cards with generous Balance Transfer options, like lengthy no interest windows.
With 2022 marking the start of a brand new year, there's no better time than now to re-assess and map out your financial goals! BOQ's range of credit cards includes a number of great features that can help you make smart credit decisions. Why not stop by your local BOQ branch and ask about our range of credit cards today?