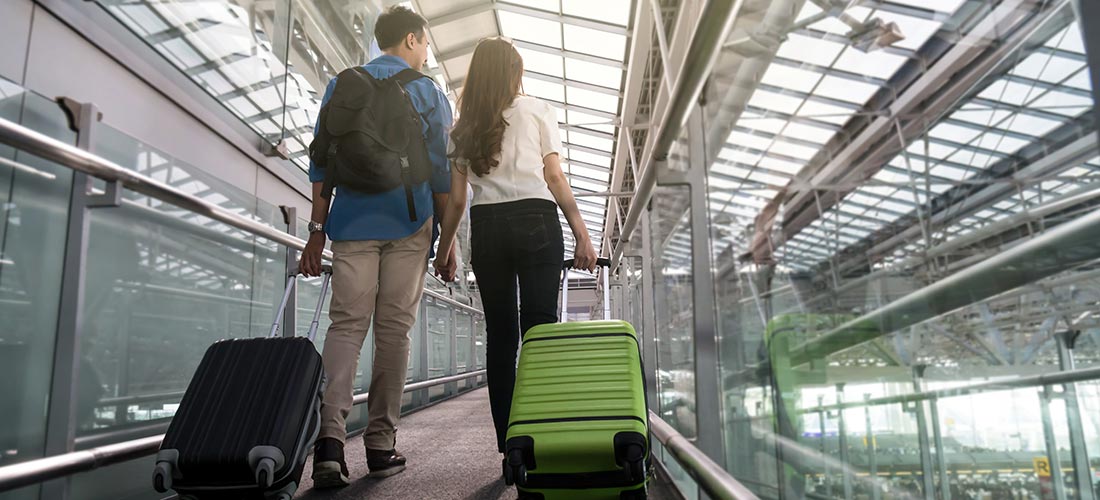 Top Tips For Saving Money And Getting Overseas Sooner
Sick with jealousy of the Instagram stories from friends swimming off the Croatian coast? Itching to get overseas yourself, but finding it difficult to save when your life runs paycheck to paycheck?
In those situations, it can seem impossible to truly take off for the great unknown. But with these handy tips, you'll have one foot on the plane already.
1. Use flight aggregators
By going beyond Australia's flagship airlines, you'll open up a wealth of affordable flights. Aggregators like SkyScanner compile all major and minor airlines going to your chosen destination, and can be organised by date, price and even the cheapest month of the year to fly.
For truly advanced specials, check out sites like Holiday Pirates or Secret Flying - you'll find error fares and the most enticing of flight specials.
2. Don't just book early - book exactly when you need to
Everyone will tell you to book flights early to save money - but most won't tell you exactly how early. SkyScanner Australia surveyed more than 1,000 customers, and came up with some hard numbers.
The cheapest time to book domestic flights is 21 weeks before departure.
The cheapest time to book international flights is 22 weeks before departure.
Results will also vary depending on destination - Phuket, for example, has a prime savings window for bookings nine weeks out from departure. The survey estimates that 75 per cent of Australians lose money by booking at the wrong time - don't be like that!
3. Search off the beaten track
Your Tokyo holiday doesn't have to start in the Japanese capital. Use flight aggregators to search through all Japanese cities - you may find that Osaka or Sapporo has a much cheaper direct flight available. With relatively cheap domestic travel options in most countries, starting your trip off the beaten track can reduce your savings target immensely.
4. Cut your local routine
Think beyond those coffees and bringing your lunch to work - there's a lot more saving you can do while you prepare for a trip. Think about alternatives to your gym membership, deleting UberEats from your phone and even moving houses if your rent is a big impediment. And whatever you do, give those Red Bull Sound Select club nights a skip - they will still be around when you get back!
5. Break your goals down
If you know when and where you want to go overseas, you have everything you need for a savings plan. Try not to focus on the end goal too much - that's going to be a big number, and seem unachievable. Break it down into how much you need to save each payday, and compare that amount to your 'luxury' spending.
When it comes to travel planning, slow and steady wins the race. For any help with your everyday banking, drop into your local BOQ branch.