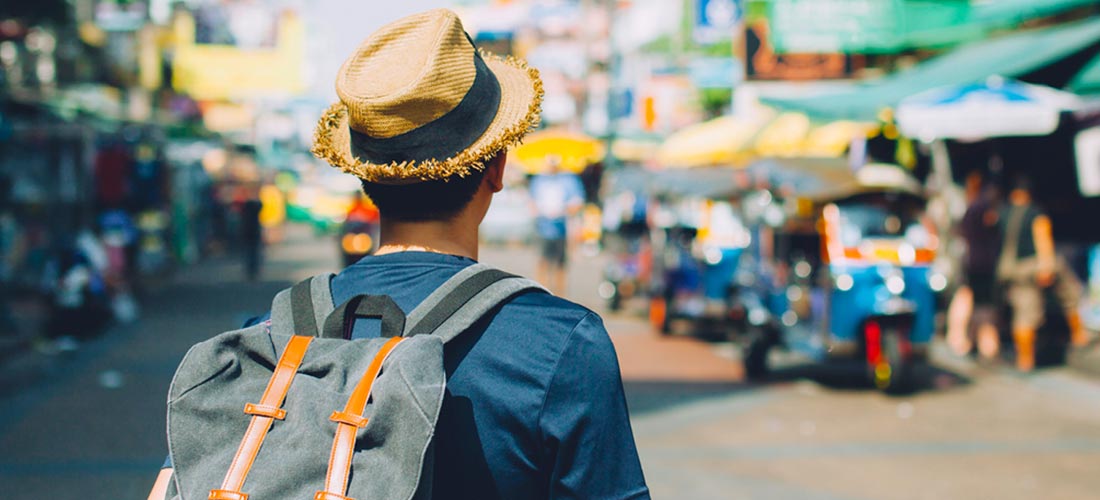 Travel Like A Local With Peace Of Mind
When you've travelled overseas once or twice, the BIG tourist attractions can lose some of their appeal. Sometimes you just want to immerse yourself in a culture and experience all the wonderful things a country has offer. Just like a local.
Before you head off, a comprehensive travel insurance policy is what you want to find. That's where BOQ can assist you. When you get travel insurance through BOQ you're not just getting an insurance policy, you're also getting peace of mind. Our peace of mind allows you to truly immerse yourself in a culture and travel like a local without worrying about whether or not you're covered.
Watch sumo wrestling in Japan
Sumo wrestling is Japan's national sport and is popular with both local and tourists alike. If you head off on a trip to Japan make sure you make time to see a sumo tournament. Six 15-day sumo tournaments are held each year in Japan – three in Tokyo (January, May and September) and one each in Osaka (March), Nagoya (July) and Fukuoka (November).
See the temples of Angkor Wat in Cambodia
While this is still very much a tourist attraction, it is one of the most breathtaking sights of Cambodia. Our tip is to get a multi-day pass to this ancient city so you can visit some of the outer temples where there are generally less tourists. We also recommend renting a tuk-tuk for your entire day because they know the best routes around and between each temple. Remember to grab an Angkor Wat permit before you head there though.
Stay at Elephant Hills in Thailand
For a more luxury experience, head to Elephant Hills in the stunning Khao Sok area of Thailand. Elephant Hills is the first "luxury tented jungle camp that combines the camp idea of African national parks with the Thai tropical forest environment". For ethical reasons, Elephant Hills doesn't offer elephant rides but they do allow patrons to wash, feed and interact with the Elephants instead.
Visit the rice terraces in Vietnam
One of the less known and less visited parts of Vietnam are the beautiful terraced rice fields. Our tip is to visit between late September and early October when the farmers are busy harvesting the ripened rice. The most popular rice terrace region is Sapa, but we also recommend visiting Mu Cang Chai and Hoang Su Phi.
Go Panda spotting in China
If you're off to China then make sure you stop by Chengdu – the hometown of giant pandas in China. If you base yourself in Chengdu, there are four panda reserves around Chengdu where you can see giant pandas. The Wolong Panda Research Centre is the largest panda reserve in the Chengdu area; it boasts large open green spaces for the Pandas to live and the centre is dedicated to breeding and research. The Wolong reserve also boasts many walks and hikes, which tourists often bypass on their trip to see the Pandas.
No matter where you head this year, Travel insurance through BOQ will provide complete peace of mind on your adventure. Whether it is cancelled flights, lost luggage, medical expenses, lost travel documents or a car hire insurance claim – BOQ has your back. To learn more about travel insurance through BOQ, head to our website where you can arrange travel insurance through BOQ in a few easy steps.