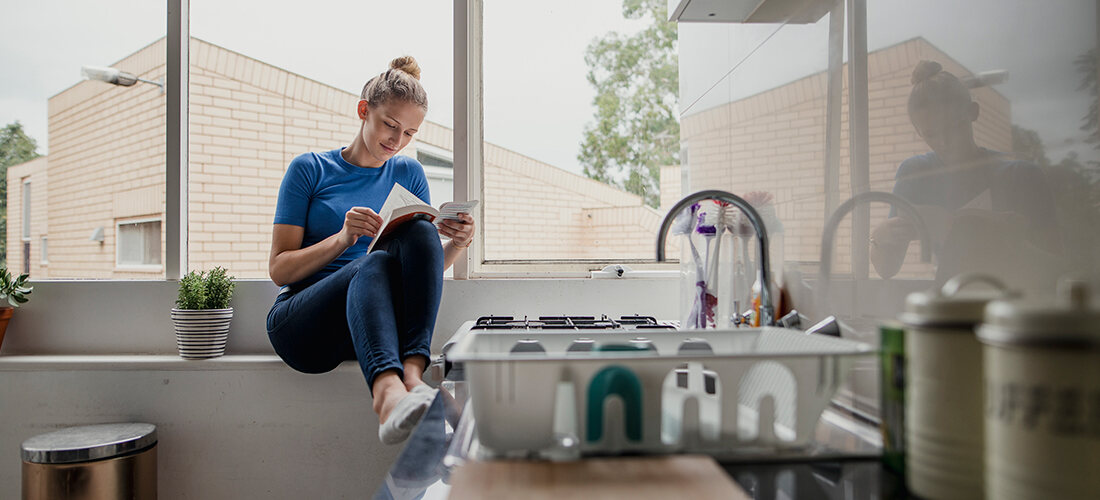 Fixed vs. variable home loan rates
It's been over a decade since we've seen an interest rate rise, and this means an adjustment for many Australian homeowners.
With many pondering the change to a fixed rate, variable rate, or even a split rate loan, we look at why home loan interest rates go up, and the best options to help you manage your home loan.
Why are home loan rates rising?
In order to reduce inflation, manage employment levels and regulate the economy, the Reserve Bank of Australia (RBA) increases the cash rate. In doing so, this can mean an increase in home loan interest rates if banks choose to pass the rise on to customers. When this happens, home loan holders often question whether they'd be better off with a fixed rate if they're on a variable rate, or vice versa.
So, which home loan is best? Let's look at the pros and cons of both options.
The advantages of fixed rate home loans.
If you place a high value on certainty, you might enjoy locking in a fixed rate loan. As fixed rates don't fluctuate with the market, it means you'll pay the same monthly repayments for your fixed term. It certainly makes it easier to plan a budget, whether it's for big ticket items or day-to-day expenses.
Just remember, you'll need to be prepared to pay more than others if interest rates decrease. You can also make extra repayments, helping to pay your loan off sooner – up to $10,000 annually without any break costs. You also can't redraw any amount you've repaid early during a fixed rate period.
Things to consider about fixed home loan rates.
If you are asking yourself 'Should I fix my home loan?', there are a few things to keep in mind before you make a decision. Fixed rates can offer security over the fixed term, but be aware of the variable rate you'll pay once this term expires. It pays to know this 'revert' rate can be a fair bit higher than the fixed rate, so be sure you have the funds to meet any increase in monthly costs.
While locking in your rate might fill you with certainty, you lose some flexibility. Keep in mind that break costs can apply if you need to leave the contract before the fixed rate term ends. It's worth considering whether any changes to your financial situation are on the horizon, such as any plans to sell your house soon.
The advantages of variable rate home loans.

At the other end of the rate spectrum are variable rates. These move with the market, and the recent rate increase has home loan customers querying the benefits, if they're going to see an increase in repayments.
The obvious benefit? If variable rates decrease, your repayments do too. Another advantage is being able to make extra repayments with a redraw facility. This feature allows you to withdraw the additional money you've put in if you need it, giving you greater flexibility when it comes to accessing extra funds.
Unlike a fixed loan, you can make extra repayments without any limits or break costs, helping you pay off your loan sooner.
An offset account is another great feature. An offset works like a transaction account, and enables you to reduce the interest you pay when you link it to your home loan. If you have a BOQ home loan you can link a Mortgage Offset Account to your loan if:

Your loan is eligible for a mortgage offset facility
You're in a variable rate period or a one-year fixed rate period.
This level of flexibility is something to consider if you think your circumstances might change soon, such as a pay increase or increasing expenses.

Things to consider about variable rate home loans.

The main difference between a fixed and variable rate home loan is the impact of interest rate increases. In a rising rate environment, those on variable rates will be prone to hikes to their monthly repayments.
The unpredictable nature of the variable rate provides a sense of uncertainty around expenses if you are someone who likes the consistency of monthly budgeting.
Split home loans.

Can't decide whether to go with a fixed or variable home loan? You could consider enjoying the advantages of both with a split loan.
What is a split loan?
A 'split loan' literally splits the difference, allowing you to divide your home loan into two portions. The fixed loan portion offers certainty around repayments, and you can make additional repayments with the variable portion. So you get the flexibility of a variable rate with the security of a fixed rate. You may choose whether to split the amount down the middle, 60/40 or whatever ratio works for you and your financial situation. Use our Split loan simulator to calculate your repayments based on fixed and variable terms.
When will interest rates go down?

Whilst interest rates can be hard to predict, you can find resources and support in our Rate Rise Hub. The Hub can help you navigate the waters of rising interest rates.
From crunching the numbers with our repayment calculators to answering your frequently asked questions, we're here to help you prepare for your financial future.
Visit our Rate Rise Hub
If you're feeling stressed about rate rises, we're here to help. Our Rate Rise Hub has everything you need to help manage your finances amongst the rising cost of living.