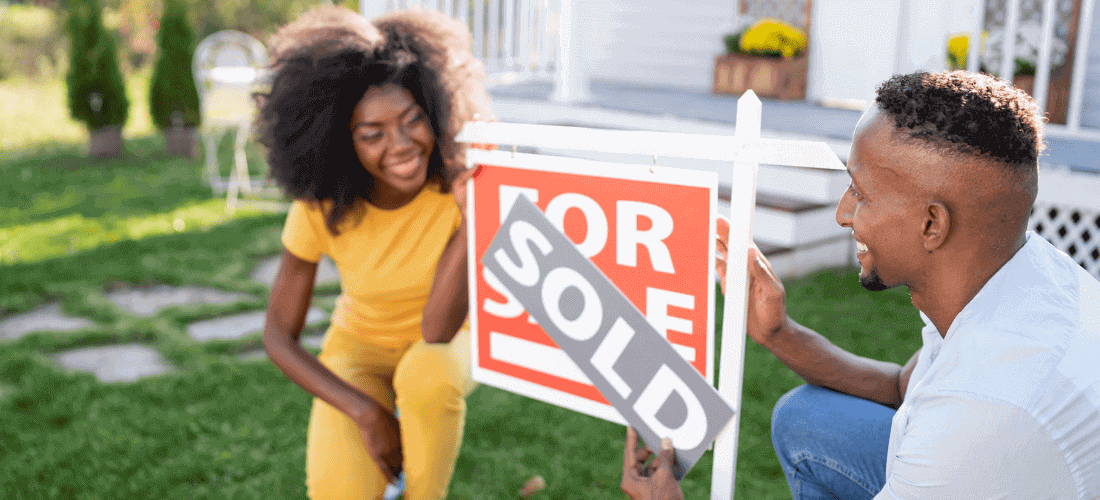 How To Buy And Sell At The Same Time
If you're a homeowner getting ready to move out and move into a new place, it's all about timing, understanding and a little bit of luck! While you can't control everything during this process, there are things you can do beforehand and during to set yourself up for selling success.
Here's what you need to know when juggling buying and selling at the same time!

Know your market

When looking to buy and sell at the same time, understanding both the buyer's and seller's market are two important steps. The length of time it takes to move out and move in can differ dramatically depending on the state of the real estate scene.

What is the buyer's market?

When it's a buyer's market, homes are plentiful and prices tend to be lower as a result. While this makes it easier for buyers to find their new home, it becomes harder for sellers to peddle theirs.

What is the seller's market?

On the flip side, a seller's market refers to a time when there are more buyers in the marketplace than there are homes available. Therefore, your home will likely sell more quickly than it takes for you to find a new home.

When it comes to understanding your desired real estate scene, having a real estate expert on hand is an incredibly valuable resource. They'll keep you updated on changes in the market and hopefully scope out the best time to sell and buy!

Understand how to work the settlement date to your advantage

In a perfect scenario, wouldn't it be great if you could move out of your old house and into your new home on the exact same day?

Unfortunately, this can be extremely difficult to orchestrate.

This is where having a strong knowledge of the settlement date comes in handy - luckily, we're here to help.

The settlement date refers to the actual day where both buyer and seller sign the final documents relating to the sale of the home in question, and legal ownership transfers over to the buyer. This date is agreed in advance by both the seller and buyer. But, as a seller, you should aim to have this day fall on the same day that you move out of your old home. This way, you can move directly from house to home without having to pay mortgages on two properties at the same time.

As mentioned, lining these days up is not always an easy feat. However, it is possible. People trying to match these days often sell their home with a long settlement period (usually around six months). This normally includes a clause that states they can bring the settlement date forward if they give four weeks' notice. So, when the seller has found a home they want to buy, they can ask the buyer of their home if they are happy to move the settlement date forward. If they say yes, great! If they're a little hesitant, try to be flexible with other areas of the contract as a gesture of good will.

Get your finances in order

Many people aren't often in a financial state where they can afford to buy a new home without selling their old one first.

This is why it's so important to consult with your mortgage lender first. Here, you'll be able to gauge an idea of the downpayment you're able to make in order to secure a new home, how much equity you have in your current home and whether they're happy to offer financial assistance before you've sold. Going through the loan pre-approval process is a great way to find out whether you qualify for monetary assistance.

Having a reputable and reliable mortgage lender on hand during this process is an invaluable tool to utilise. At BOQ, our team of lenders and home-loan experts are here to offer peace of mind and ensure you feel comfortable and confident when buying and selling. If you'd like to find out more about how we can help, find your nearest branch and book an appointment to meet with us today.