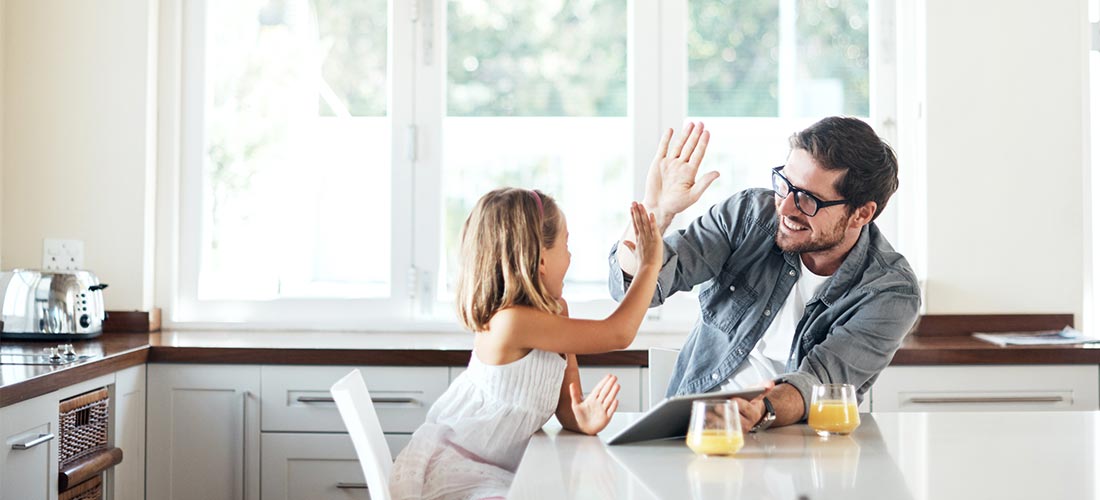 Refinancing Your Home Loan: What, Why and Who?
Ever felt stressed out by your mortgage? Well, you're not alone. Between 2012 and 2017, the average Australian household saw its debt-to-income ratio rise from 120 per cent to 140 per cent – statistics recently brought up by Reserve Bank of Australia Assistant Governor Michelle Bullock.
In plain terms, that means people are borrowing more and not earning enough to keep up. With the way house prices have risen, that should be no shock. What is a little surprising, however, is how few people do something about it. There are some great options on the table when mortgage stress strikes, andrefinancing your home loan is one of the most appealing.
What is refinancing a home loan?
Refinancing is the act of taking out a new loan to replace your old one – typically with added benefits, like a lower interest rate or more convenient repayment plan. Australians can switch to a home loan with a better fixed interest rate, move to a provider with fewer fees, or even just opt to work with a lender they have a better relationship with.
You can refinance your home loan with your current bank, a new lender and even a mortgage broker. If you refinance with BOQ, our economy or low rate mortgages could put you in a more comfortable financial situation.
Why refinance a home loan?
There are as many reasons to refinance as there are reasons for financial stress. But when it comes to switching home loans, some of the most common reasons are:
Finding a better interest rate
Reducing associated home loan fees
Shorten (or extend) your loan term
Consolidating multiple debts into one, easy-to-pay package
Freeing up equity for a new purchase
Stabilising household cash flow
Refinancing will not always be the best option. You should consider fees for entering a new mortgage, Lenders Mortgage Insurance, your long-term financial situation, whether changing repayments will solve your issues, as well as any assets that you own. As always, one of the BOQ team can help you understand the big picture if you're thinking about refinancing.
Who should refinance their home loan?
If any of the above reasons for refinancing resonate then you could be in a situation to change your mortgage provider. However, other strategies to deal with home loan struggles are to consider a mortgage offset account or make changes to your repayments.
But here's the thing: there are short-term strategies, and there are long-term fixes. Done right, refinancing your home loan can be the latter. But refinancing correctly isn't as easy as choosing an attractive mortgage. You should seek out authorised financial advice, weigh up all of your options and be absolutely certain that you're ready to commit.
Your local BOQ Lending Manager is the right person to talk to about whether refinancing is for you. So, if you want to find out more about your options, visit your local BOQ branch today.