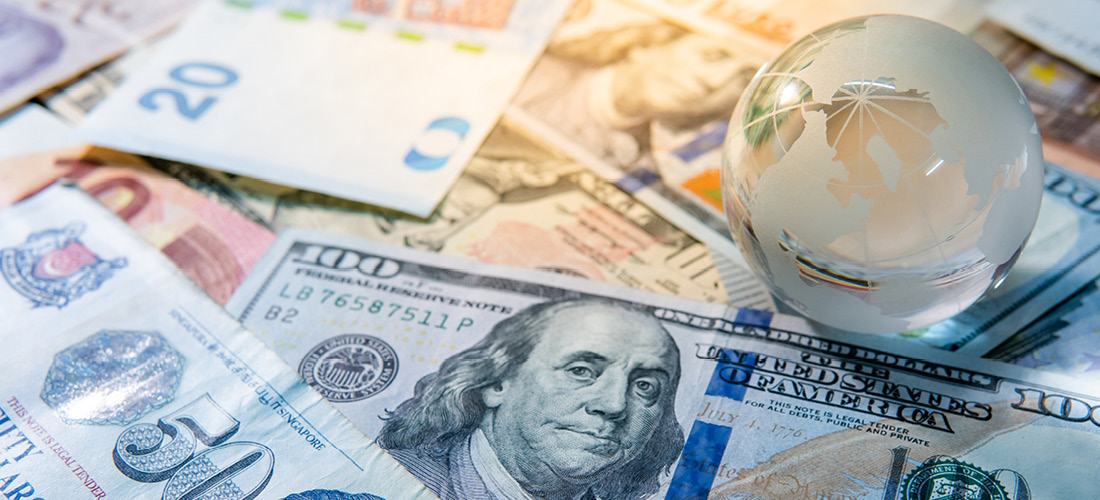 Taking The 'Foreign' Out Of Foreign Exchange and Trade Finance For SMEs
Importing or exporting products and services can open your business to a world of opportunity. But for many small to medium enterprises (SMEs), understanding foreign exchange and trade finance can be as foreign as the currencies they are trying to do business in.
The World Trade Organization estimates that between 80 and 90 per cent of current global trade relies on some form of trade finance . However, many Australian SMEs aren't capitalising on the financing opportunities available to them because they aren't aware of the types of funding sources available or they don't understand how the process works.

To put it simply, if your business relies on importing or exporting goods from overseas or you are thinking about expanding into international markets, you need to be able to fund transactions and manage the risk that comes in dealing with foreign customers, suppliers and currencies. That's where trade finance and foreign exchange solutions can help.

Understanding the basics

The first step to understanding foreign exchange and trade finance is to get a handle on some of the terminology.
Trade finance is a type of loan designed to fund domestic and international trade transactions (the buying and selling of goods and services between two parties), through a financier such as a bank.

Unlike a conventional bank loan, trade finance loans are structured short-term loans (also referred to as short-term financing, supply chain financing, working capital and cash-flow funding) that help businesses to purchase specific goods whilst managing their cash flow and working capital requirements. Trade finance loans are primarily used to fund the purchase of stock and/ or business equipment, whilst helping to managing foreign currency exposures.
Foreign exchange (also referred to as 'forex' or 'FX') relates to the trading of one currency for another. In the context of international trade, it refers to goods being paid for in a foreign currency and the solutions available to help protect your business from the risk of foreign currency fluctuations.

Who can benefit from trade finance?

Businesses who have long cash conversion cycles, hold large levels of inventory, or are growing can benefit from trade finance loans. They include:
Importers or domestic traders who require finance to support their cash flow between the purchase of good overseas and the sale of those goods at home; and
Exporters requiring pre-shipment finance to support the purchase of stock, value add process, or post-shipment finance to manage cash flow prior to being paid for goods sold overseas.
What are the benefits for SMEs
The right kind of trade finance not only helps to fund transactions but can also help to control your cash flow, manage the risk that comes with changing foreign exchange rates and dealing with foreign customers and suppliers – all ultimately helping to protect sales margins, reduce the cost to your business and help you feel in control, even when global markets are uncertain.
How does it work?

(See Figure 1 below) Imagine an Australian business ('importer') wants to buy products – for example, stock purchases from an overseas manufacturer or supplier ('supplier'). Instead of paying for the goods out of the company's cashflow, a trade finance loan allows the importer to use bank funding to pay their supplier on the due date and to repay the trade finance loan when the goods have ultimately been sold and paid for by the end customer. Trade finance can be used to make payment in all major foreign currencies. In short, the process buys more time for you to sell the goods without impacting cashflow.
For an Australian exporter, trade finance can be used from pre-shipment, (e.g. funding the purchase of raw materials and manufacturing), through to the point that goods are ultimately sold and paid for in overseas markets.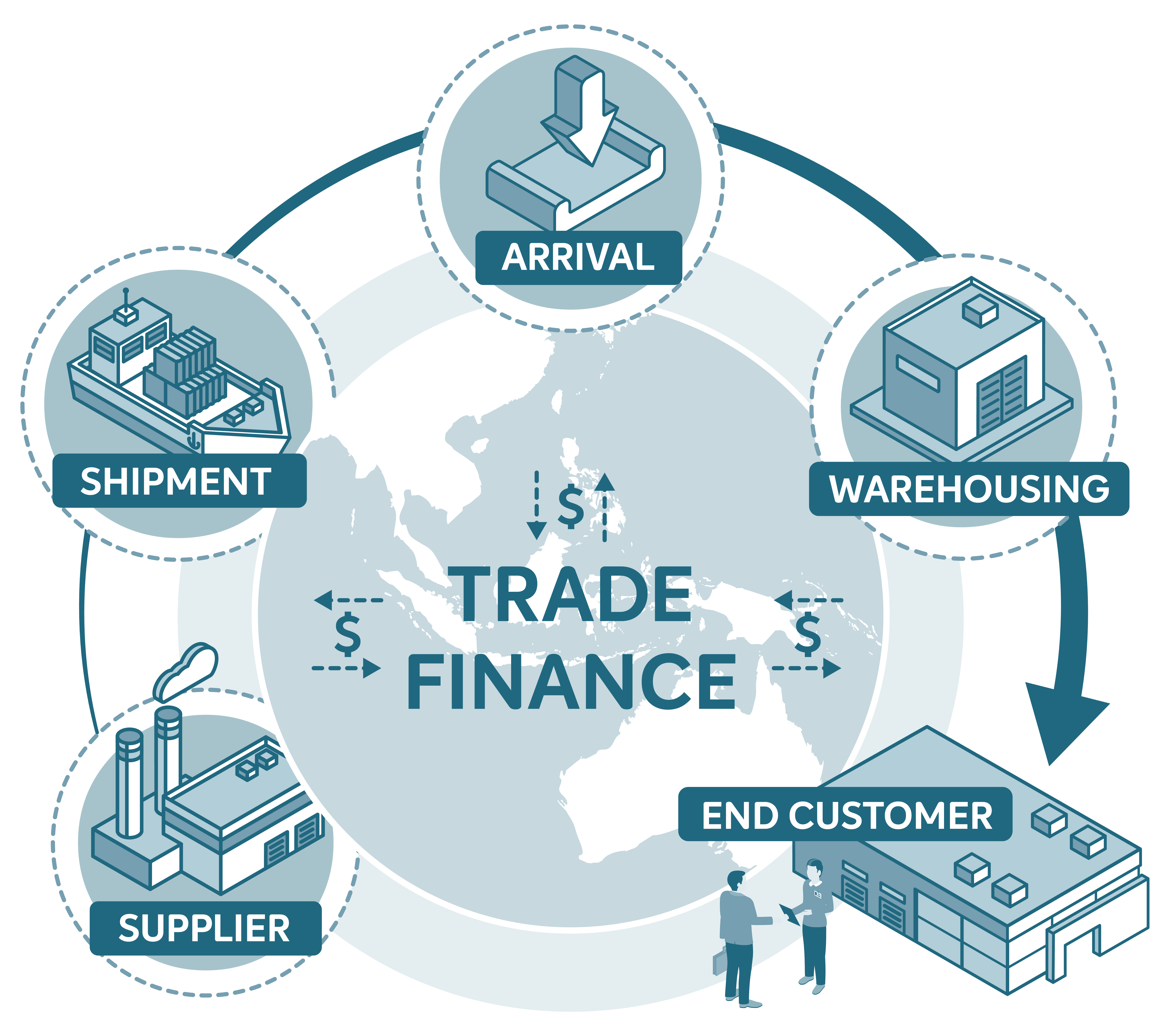 Tips for SMEs
In exploring the right trade finance and foreign exchange solutions for your business, you'll need to consider the following:
Where's the product coming from? What are the risks associated with the country of origin – such as political instability, unstable currency and product quality?
How will you pay for the goods? There are three main payment mechanisms that a supplier may offer or request including: telegraphic transfer, a letter of credit or import collection. Each form of payment comes with different risks and banking products to suit, so it's about finding the best solution to suit based on the needs of the supplier and buyer.
How are you going to fund the purchase? Different to the payment mechanism is the question of how you will ultimately pay for the goods e.g. using your own cash, a traditional banking product (e.g. bank overdraft or conventional loan), or a trade finance facility or through the use of a letter of credit.
When will you pay for the goods and in what currency? Having the right foreign exchange solution will help you to manage the risk of currency fluctuations. For example, if you place an order for goods in USD but won't pay for the goods until you receive them six months later, you could risk having to pay more for the goods if the AUD drops against the USD during that period. Similarly, if you don't want to pay for the goods upfront but the supplier wants payment when the order is received, a trade finance loan will help to fund the gap in between when you place the order, receive the goods and subsequently sell the goods to your customers.
How will you get paid and how much time will it take to sell and be paid for the product. Factors to consider include what currency you'll be paid in, how you will you be paid, and how much time it will take to sell the product. For example, if you plan to import goods from China and pay for those goods in USD but plan to sell them in AUD, there's a risk that you could lose money on the transaction. Essentially, you want to be able to enter into a transaction knowing what your margin will be.
It's also important to note that every business is different and there is no one-size-fits all solution when it comes to finding the right finance and foreign exchange solutions. Before you decide on the approach you want to take, make sure that your financier understands your business, supply chain, and import and export cycle in order to mitigate the risks associated with international trade.
See how BOQ Financial Markets' trade finance solutions added value to successful Australian businesses here.

To find out more about how BOQ can help your business, contact our dedicated team of accredited foreign exchange and international trade finance specialists.
1 https://www.wto.org/english/thewto_e/coher_e/tr_finance_e.htm