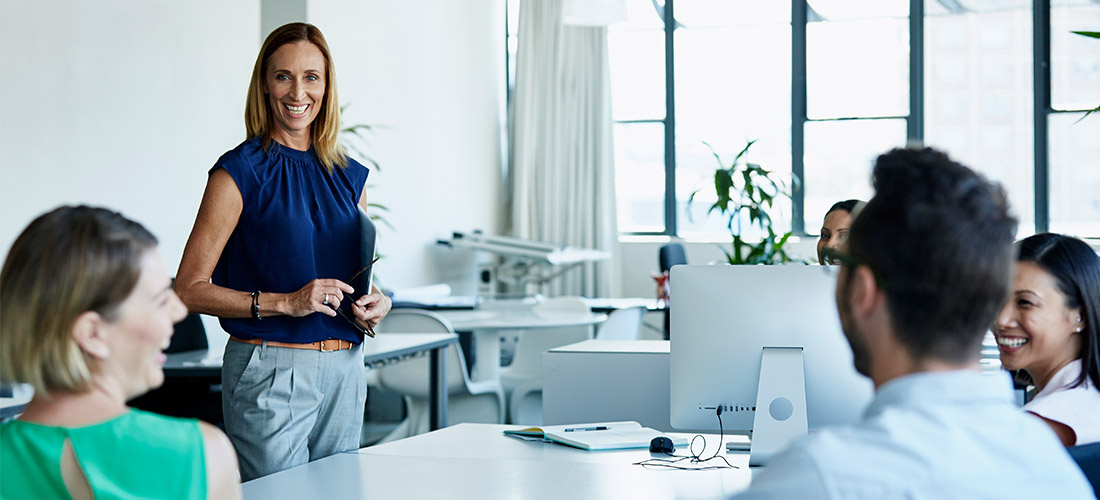 Top Tips For Women In Business
While there has been a two per cent increase in the proportion of female CEOs at ASX companies in the last year, there's still a long way to go for women in business. We want women to use this figure as the motivation to climb - and stay on top of - the corporate ladder once and for all.
Discover the top tips for women in business today:
1. Establish, evaluate and evolve your goals
No matter how big or small, every aspiring business woman needs goals to work towards. Once you've identified where you want to be or what you want to work towards, it's important to ensure they're SMART and you've put the stepping stones in place to get there.
For example, it's no use stating you want to grow your business. This is too broad a target. Instead, apply the specific, measurable, attainable, relevant and time-based ideals. This will give you a better scope on the specific actions that need to take place in order to accomplish the overall goal. So, wanting to grow your business should turn into something like: 'I will expand into a new market in the next six months by conducting market research and creating a business plan. This will allow me to grow my business and increase revenue.'
As you jump from stone to stone, it's important to ask questions along the way:
What are you doing well?
What isn't going well?
How can you improve the process?
The answers to such questions should provide you with some clarity and reveal whether you need to evolve your goals to deal with changes in yourself and the environment around you.
2. Maintain confidence even when times are hard
Despite continuous improvements to how women are treated in the workplace, there's still a lot to be done to ensure everyone is on a level playing field. Therefore, we can't promise that problems won't reveal themselves when climbing the corporate ladder. However, it's how you handle these issues that's more important.
Being a strong leader starts with believing in yourself - if you don't, how will others be able to do the same? So, hold your head high and tackle any trials and tribulations with a positive attitude to avoid falling at the first hurdle.
3. Accept help where you can
From discrimination to fear of failure, climbing the corporate ladder doesn't come without its hurdles.
This is why it pays to ask for help wherever the opportunity presents itself. Unfortunately, both men and women are guilty of doing so. According to Entrepreneur.com, both groups named 'not asking for help' as the top business mistake they'd made.
Thankfully, the team at BOQ can help you with your financials. Whether you need a business term loan to help with the growth or management of your business, or some insurance to cover your machinery, our team has the solutions and experience to help with all your business banking needs.
To find out more, head into your local BOQ branch today and speak to a business banking specialist.