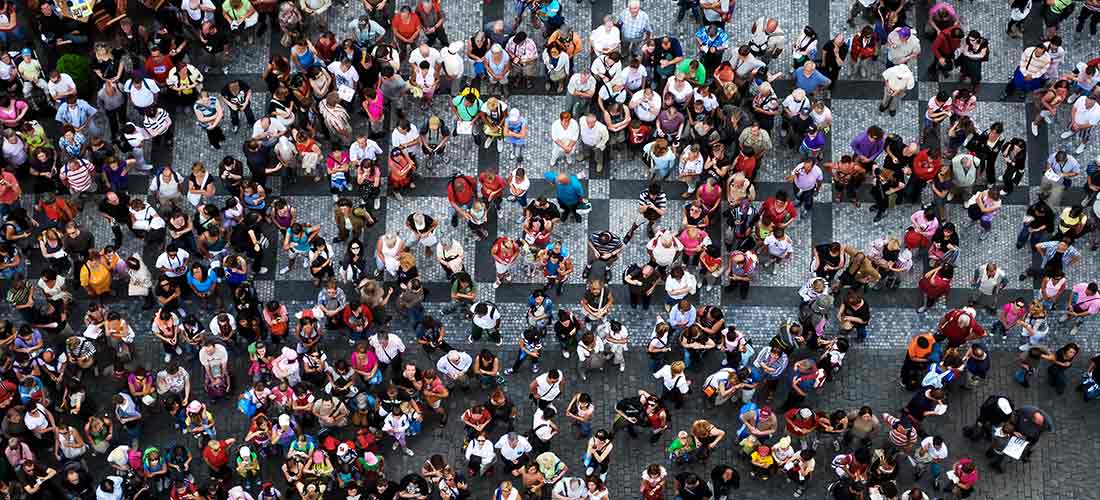 Economic and Financial Market Update: Population and The Invisible Hand
By BOQ Chief Economist, Peter Munckton.
Summary:
The latest official data indicates that Australia's population is just under 25 million;
The population growth rate is slowing, driven by lower rates of immigration;
A pickup in population outside of Sydney and Melbourne is starting to become evident.
Economist terms are rarely the material that make it into popular music. But the term "invisible hand(s)" has been used by multiple artists, including Kim Carnes (of 'Bette Davis Eyes' fame). In economics, the invisible hand was a term introduced by Adam Smith and referred to the unobservable market force that brings demand and supply into balance. The latest ABS population numbers suggests that the invisible hand might be doings its work.
The ABS estimated that at the end of March 2018 Australia's population was a bit under 25m (and is likely to be north of 25m when the June quarter numbers are released, consistent with the timing of the flood of media articles over recent times). The number of additional people added to Australia's population over the past year is near historic highs. But the population growth rate is slowing, and is only a bit above its 35-year average.
The biggest driver of the increase in population remains immigration although (both the number of people and growth rate) is also slowing. That partly reflects changes in government policy. But the improvement in the global economy over the past couple of years has also made Australia a relatively less attractive place to live.
Reflecting the aging population, births as a proportion of total population remains near record lows. One of the advantages that the higher immigration rate has provided over the past decade is that their age has been lower than the existing population. Together with older workers remaining in the labour force for longer, this has reduced the impact an aging population has had on economic growth and government spending.
The pickup of economic growth across Australia has seen a rise of interstate migration over recent quarters. But the percentage of the population moving states remains well below the level prevalent in the 1990s.
The biggest slowdown in population growth rate has been in NSW and Victoria. A slowing in immigration has played a role in both states. In the case of NSW, the net number of people moving interstate is at its highest level in 8 years (there is a record number of people moving to NSW, but there is an even larger number leaving). There is still is a net increase in people moving to Victoria from interstate, but that number is declining. The combination of an improved job prospects in other states, better housing affordability and maybe a desire for a less congested lifestyle has meant that growing number of people believe that living in other states is an attractive option.
Two of the states that have moved up in the attractiveness stakes has been Queensland and Tasmania. While there has been some softening in immigration going to Queensland, this has been more than offset by rising numbers coming from interstate (notably NSW). Tasmania's white-hot economy continues to attract near record numbers from both interstate and internationally.
Meanwhile, there are some better signs in the states that found the fallout from the end of the mining boom tough (WA and SA). Immigration levels are flat (although they are falling in the major East Coast states), but there are growing signs that the net number of people moving interstate is starting to fall (particularly in South Australia).
The current debate is whether Australia's population is growing too quick (notably by immigration), and whether too many people are moving to Sydney and Melbourne. There still might be good reasons to have that debate. But it seems that these issues are starting to sort themselves out. A combination of existing government policy and improved global economy has meant that immigration levels are starting to slow. And better growth prospects across most Australian regions has meant that people are already moving to places other than Sydney and Melbourne. As Adam Smith would have said, a demonstration of the magic of the invisible hand at work.
We live in interesting times.