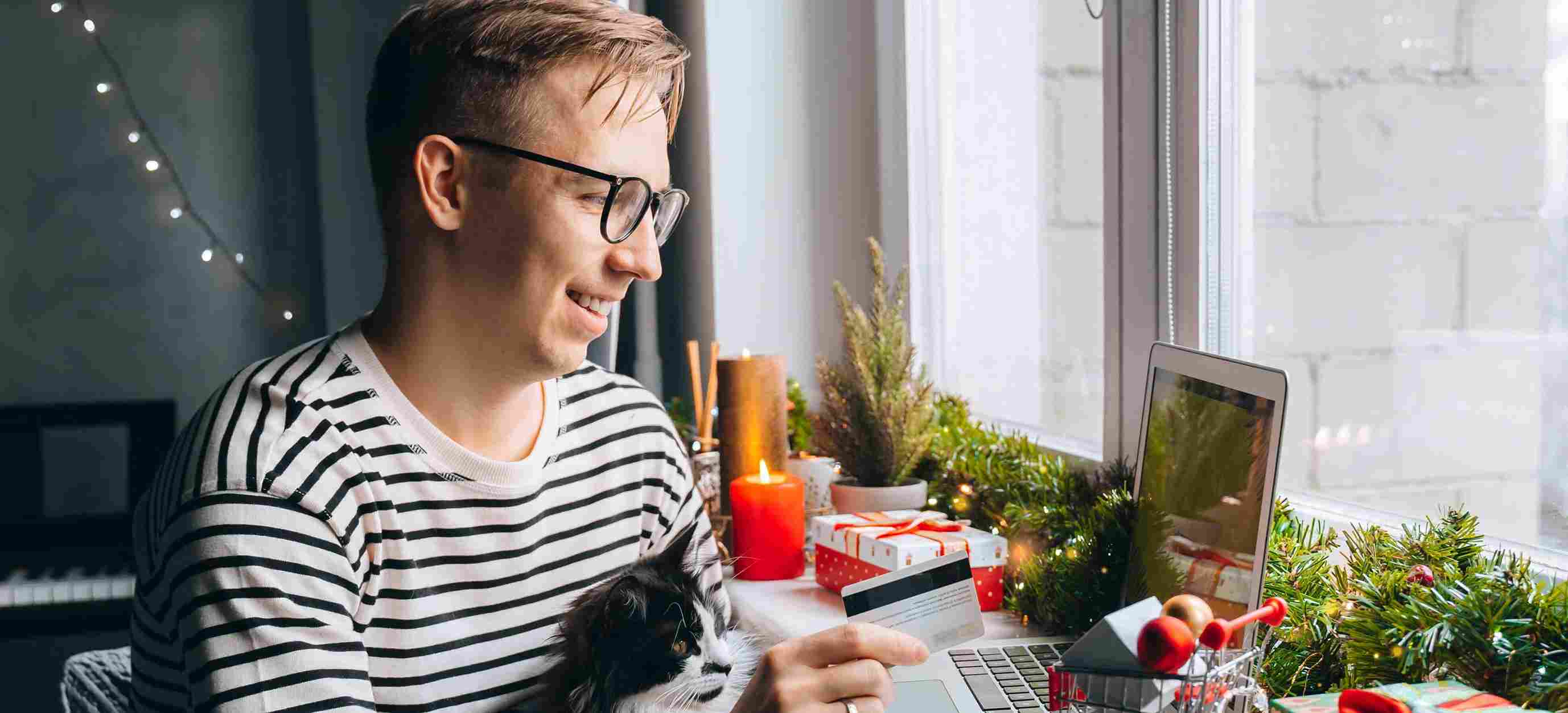 3 Credit Card Mistakes To Avoid This Christmas
Christmas...it's the most wonderful time of the year! But as a period so synonymous with giving gifts, the festive season can soon start to add up, with many relying heavily on credit cards to get them through this period.
To make sure your festive season remains festive, here are some of the most common credit card mistakes to avoid this Christmas:
1. Maxing out your credit card
Uncles, grandparents, brothers, parents and the cousin you haven't seen since your sister's wedding - oh, and not forgetting your sister too! When writing your Christmas gift list, it's incredibly easy to get carried away making sure everyone you care about has a special something to unwrap on the big day.
While it's all well and good to spoil your nearest and dearest, it's important to be careful and avoid heading into 'maxing-out territory', especially when it's so easy to lose track of spending during the festive season!
If you max out your credit card during the holiday period, you're at risk of large interest payments which may take you over your limit. These incur penalty fees and also negatively affect your credit score.
When writing your list, check it twice (just like Mr Claus himself), make a firm note of how much you're willing to spend on each person, and stick to it!
2. Not using the right card for you
When it comes to choosing the right credit card, there are so many options out there it's easy to get confused! Before you sign on the dotted line, be sure to do your research. Write down what features you need most, and look for the product that best suits your needs. Whether it's low fees, the best interest rate, or generous rewards, BOQ has a range of credit cards that may suit.
Our Blue Visa & Platinum Visa Reward Credit Cards are a geat way to get the most out of your Christmas shopping, with the ability to earn Q Rewards on eligible purchases, which can then be redeemed on flights, gift cards and more!
3. Taking out cash advances unnecessarily
When competing against other Christmas shoppers and the mad rush of foot traffic in local malls, drawing cash out of ATMs using your credit card can help provide you with enough parking and coffee money for the day. However, cash advances can be crippling in terms of the interest rate. Quite often these have a higher interest rate than purchases and have no interest free period!
Taking out too many cash advances can hinder your finance plan and cause unnecessary difficulty at a time reserved for happiness. When out and about, ensure you have a stash of coins and cash for smaller purchases, and only use your credit card for withdrawing cash from an ATM as a very last resort.
If you want to find out more about our various credit card options, head into your local BOQ branch and speak to a member of the team.