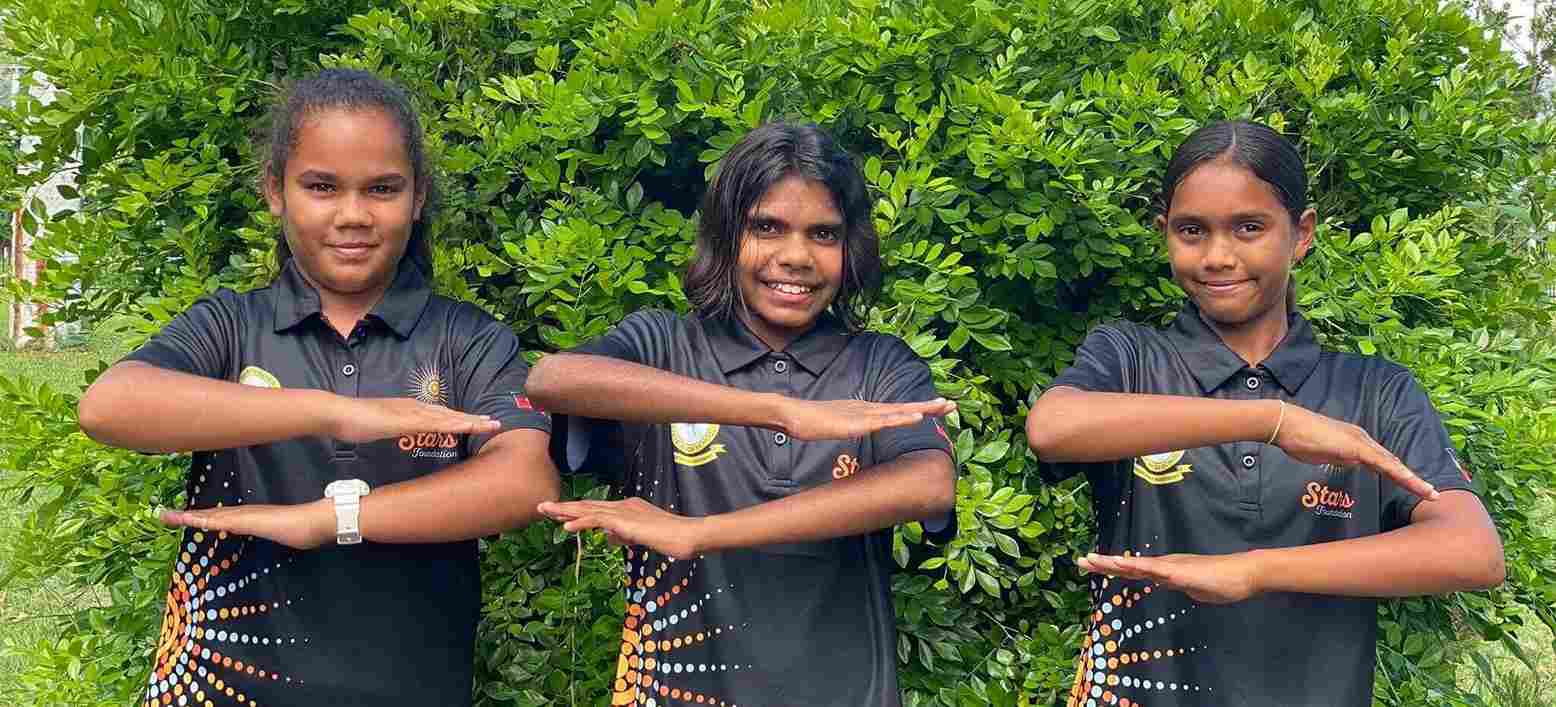 Supporting The Stars Of The Future This National Reconciliation Week
With National Reconciliation Week upon us, we're taking the opportunity to spotlight some of the organisations we support as part of our commitment to advancing reconciliation and celebrating Aboriginal and Torres Strait Islander people and cultures. One such partner is Stars Foundation, which works all year round to support Aboriginal and Torres Strait Islander young women to stay at school, complete Year 12, and move into a positive future.
Improving health and education outcomes for Aboriginal and Torres Strait Islander girls
The Stars Foundation operates full-time, intensive support programs for one of the most at-risk groups in Australia – Aboriginal and Torres Strait Islander girls and young women.
Established in 2015, Stars uses a highly successful, evidence-based approach to provide holistic mentoring support in schools in the Northern Territory, Queensland, Victoria and Western Australia.
The Stars mentoring program is specifically tailored to meet the needs of Aboriginal and Torres Strait Islander girls and young women with the aim of improving health and education outcomes.
The program has achieved consistently outstanding outcomes for the girls and young women taking part, including:
In 2020, 98% of participants completed Year 12, well above the national rate of year 12 completion for Indigenous Australians, which was as low as 65.3% in 2016 (Closing the Gap Report 2018).
Stars students achieved an 82% school attendance rate in 2020, compared to just 68% Indigenous attendance across the same schools.
As at December 2020, 85% of Stars graduates have successfully transitioned into work or study, and Stars continues to support the remaining young women in their search for work or study opportunities.
2020 Stars graduate, Rosslyn Pummeray-Byrne, is on her way to a bright future, currently studying Veterinary Science at James Cook University.
"I've wanted to be a vet since I was a little kid. I was so lucky that my Stars Transitions Manager was able to get me work experience at a local vet – this was a major factor in me making the decision to pursue it," Rosslyn says.
Supporting Stars to reach further
Bank of Queensland has been partnering with the Stars Foundation to improve the lives of Aboriginal and Torres Strait Islander girls and young women since June 2019. Since then, we've directed over $255,000 to support the expansion of Stars Foundation across Australia.
National Reconciliation Week is 27 May – 3 June 2021. For more information about how the Stars Foundation are providing support to young Indigenous women, visit their website.