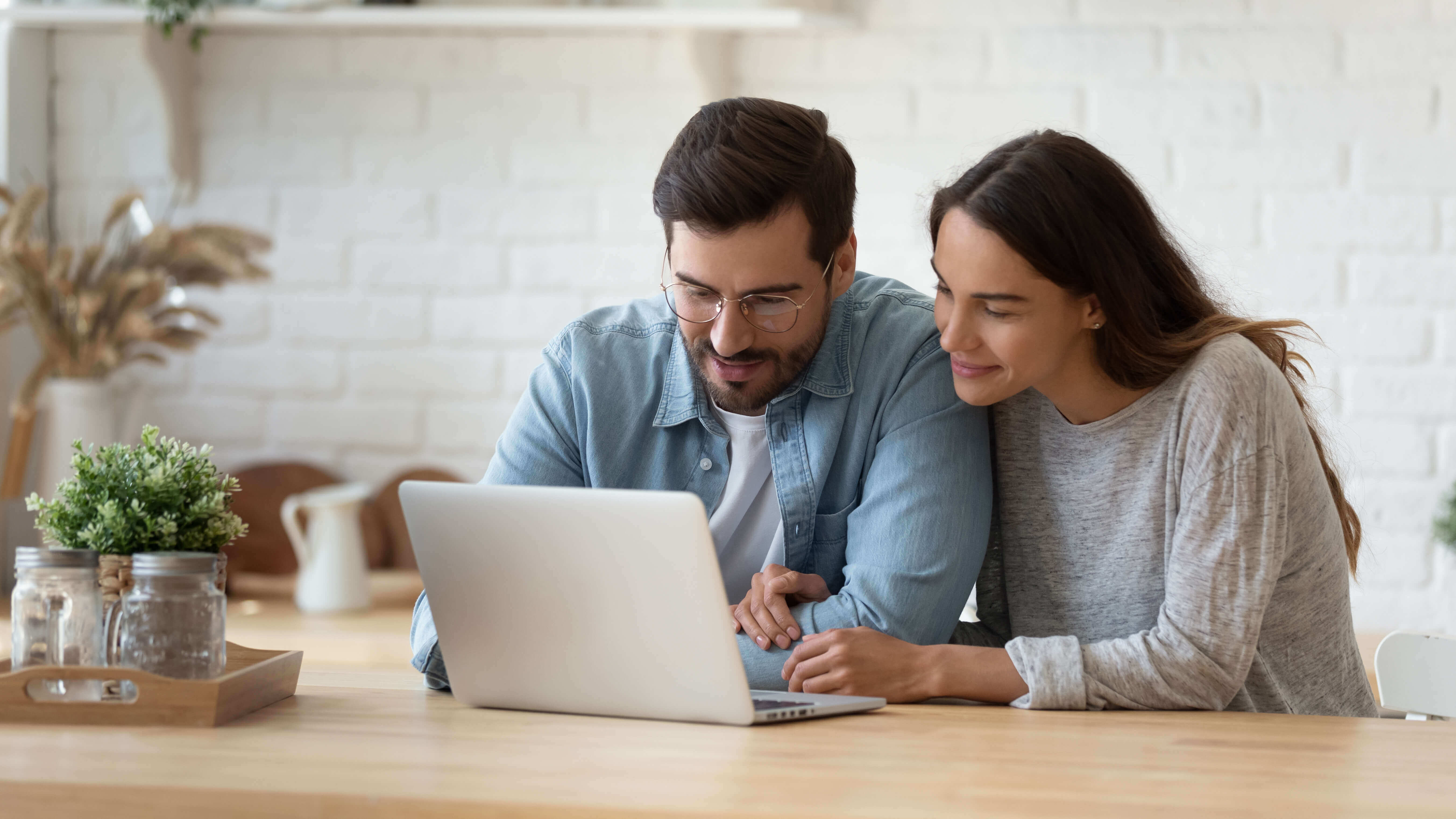 7 Steps to Buying Your First Home
You probably have a fair amount of experience buying many different things — clothes, food, holidays, even, perhaps, a car. But when it comes to buying your first home, this purchase often trumps them all in terms of cost, complexity and the process involved. After all, it is likely the single biggest you'll make in your lifetime, so getting it right matters.

To support you, we've put together a step-by-step guide to buying your first home – from property searches to move in day (and all the steps in between).
7 Steps to Buying Your First Home
Step 1: Research, Research, Research

When you're ready to start the home buying process, your first step is to research, research, research. You'll want to spend a good deal of time getting to the bottom of what you're looking for in your first home.
Start by making a wish list of all the items you would love to have. Then prioritise items on the list that are non-negotiables while determining those things that you might be able to live without. Be sure to consider not just your lifestyle needs now, but where you see yourself in the future as well. That way your new home can grow with your needs.
Once you've taken those steps, narrow down the areas where you'd love to live. Check out the recent sales to see trending prices and determine what you might be able to afford.
Step 2: Run the Numbers
Now it's time to run the numbers to see what you might feasibly be able to borrow towards your new home. Many factors play into your ultimate borrowing capacity, including your income and expenses, any other obligations you might have, the size of your family and even the risk tolerance of the market at the time.
You can get a good idea of where you're at by using our Borrowing Power Calculator. This will help you refine your search, so you aren't wasting your time on properties that lie outside of your borrowing capacity. Once you've done that be sure to consider other costs you might face – such as stamp duty, conveyancing fees or building and pest inspections.
Step 3: Government Grants
You'll also want to consider if you're eligible for any government schemes or grants. As a first time home buyer you may be eligible for the First Home Owner Grant or the First Home Loan Deposit Scheme. You may also be able to apply for the New Home Guarantee which can support you to build or buy a new home.
Of course, these grants and schemes will vary across the states so be sure to find those that apply to you.
Step 4: Set Your Savings Goal
Now that you've determined your numbers it's time to set your savings goal. In most cases, you'll need a 20% deposit in order to buy your first home – though with Lender's Mortgage Insurance (LMI) that number might decrease. In fact, LMI is a great option to help you get into your new home more quickly once you understand all of its ramifications.
When it comes to saving for a deposit there are many things you can do. But the first step is to make a budget that will help you save each month. Start with our Budget Planner to see where you're spending money, and where you can save. Then consider other avenues for saving, such as automatic transfers, cutting down on your current debts or deferring new purchases until after you've bought your home.
Step 5: Find Your Home Loan Options
Last but not least, you'll want to narrow down your home loan options. While there are many different types of home loans, they won't all be suitable for you – and some may suit you better than others. For example, you'll want to decide whether a fixed or variable interest rate, or even a mix of both, is best for your circumstances.
Most importantly, when reviewing your options, you'll want to make sure that you can afford the ongoing repayment requirements. To get an estimate of what those repayments could look like, use our loan repayments calculator.
Step 6: Obtaining Home Loan Pre-Approval
Home loan pre-approval (also referred to as approval in principle or conditional approval) is where your bank or lender approves your loan request before you apply to purchase a home. At the time of the home loan pre-approval your lender will check your finances to ensure that you can meet the eligibility for a loan. This is a huge benefit when you're shopping for a home because you can show potential sellers that you're a good candidate to deal with as you'll likely be able to meet the conditions to buy.
Step 7: Time to Find Your New Home
Now that you've done the legwork, figured out your budget and found the right home loan, it's time to find your new home. And that's the fun part! If you're looking for a place to get started, check out our Property Report page. This resource is designed to help first home buyer's dive deeper into their chosen suburb and find some excellent potential properties.
Step 8: Settlement Day
Settlement is the day you've been waiting for – the day that the home finally becomes yours. You will work with a solicitor or conveyancer who will be managing the process from advising you on your contract to transfer of title. And though it could take six to eight weeks to get to the final settlement day, it will be well worth it when you get the keys to your new home.
If you'd like advice on what home loan options might be right for you, why not pop into your local BOQ branch and chat with one of our lending experts today? They're always happy to help!