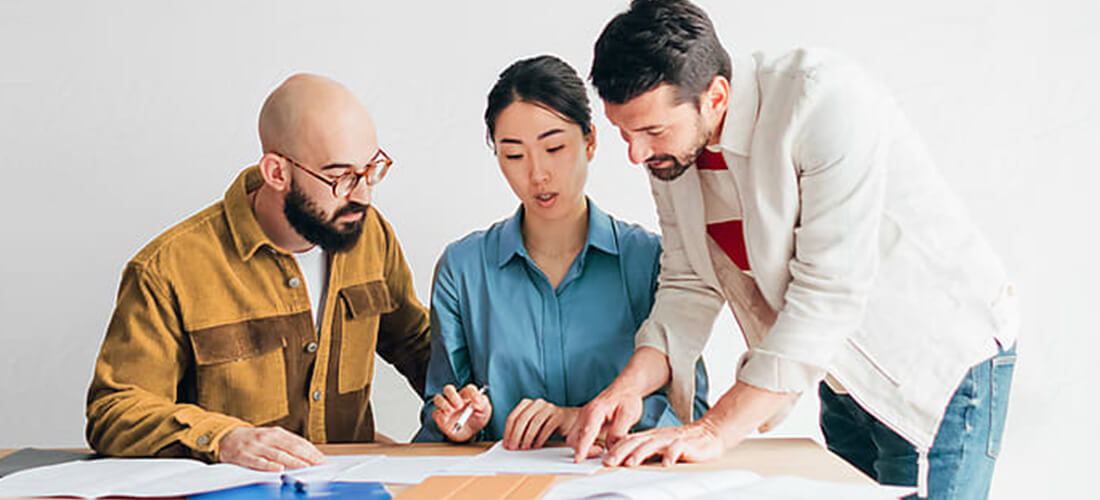 Conveyancer vs. Solicitor: Who do you need to buy a house?
Buying your first home can be a really exciting time. You've trawled the real estate pages, been to the open homes, attended the auctions and finally (finally!) you've secured your first home.
It's time for the magic moment when your beautiful new home will be transferred from the former owner to you. But who do you need to make this happen? A solicitor? A conveyancer? Both? Or is it something you can do on your own? Let's break it down.
What does a conveyancer do?
Conveyancers prepare and review all the transfer documentation, conduct title and certificate searches, communicate with the vendor on your behalf and help you deal with any issues that might arise throughout the transfer process. They are generally very well versed in local laws and procedures. Conveyancers can be less expensive than qualified lawyers, making them an excellent choice for straightforward property transactions.
What does a solicitor do?
As opposed to a conveyancer, a solicitor is a fully fledged legal professional. They do the same tasks as a conveyancer (in fact, in this role, they are conveyancers), but they have a greater knowledge of the law. They are more equipped to deal with complicated or out-of-the-ordinary issues or complex sales. And they can advise you on difficult matters, such as tax implications.
The difference between solicitors and conveyancers
Both solicitors and conveyancers have the ability to prepare the paperwork and offer legal advice about the purchase of your property. However, only solicitors are fully-fledged lawyers.
Conveyancers are not lawyers (though, just to confuse things, lawyers can be conveyancers). Instead, conveyancers are professionals licensed by the state regulator who can help you with all the elements of your property purchase.
Can you DIY conveyancing?

Conveyancing includes all the legal and procedural steps that need to be taken to successfully transfer your property out of the vendor's name and into yours. So, while there's no requirement that it be handled by a lawyer (or even a licenced professional), we highly suggest letting the experts take the reins.
In the end they'll do it more quickly and efficiently. But, even better, you'll have the confidence of knowing that it was done right – no hiccups or hold ups.
Solicitor vs Conveyancer
Once you've decided to engage a professional, who should you choose? Whilst a solicitor and conveyancer can both do the job, depending on the process, and your needs, one might be better suited than the other.
Of course, you don't always have a choice. In the ACT and Queensland, you must use a solicitor for all property transactions, including the purchase of your home. While you'll find specialised conveyancing companies in those states, these will be solicitors who have chosen to focus on conveyancing as their specialty.
Who charges more – property solicitors or conveyancers?
Unlike conveyancers, solicitors are legal professionals who provide multiple services. Therefore, they might charge more than conveyancers. That being said, the extra money that you may spend on a solicitor could be worth it in the long run if you require broader legal advice.
So, who should you choose?
Well, if you're in the ACT or Queensland, your choice is made for you. But in the other states and territories you should weigh the various factors to see which option makes the most sense for you.
For example, you would likely choose a conveyancer if:
you have a simple, straightforward purchase
you really just need help with the process of the transfer, rather than any specific advice.
you're keeping an eye on your budget.
On the other hand, you should choose a solicitor if:
the transfer is more complex
the transfer has tax or other legal implications (or you're unsure if it might)
you need advice on any element of the transfer or its legal ramifications
you live in the ACT or Queensland.
How do you find good conveyancers and solicitors?
It's important to do your research before you hire your solicitor or conveyancer. Much like working with a real estate agent, talking to multiple people will give you the opportunity to find the best candidate for you. Word of mouth or referrals from trusted friends is one way to begin your search.
Online services, forums and the Solicitors & Conveyancers Bookings Hotline can help steer you in the right direction.
Choosing the best conveyancing option will ensure that the transfer of your new home will happen smoothly, quickly and at the best price. And the sooner you make that happen, the sooner you can move in and enjoy everything your new home has to offer.
If you'd like advice on getting started with a new home loan, why not pop into your local BOQ branch and chat with one of our lending experts today? They're always happy to help!
Visit our Rate Rise Hub
If you're feeling stressed about rate rises, we're here to help. Our Rate Rise Hub has everything you need to help manage your finances amongst the rising cost of living.