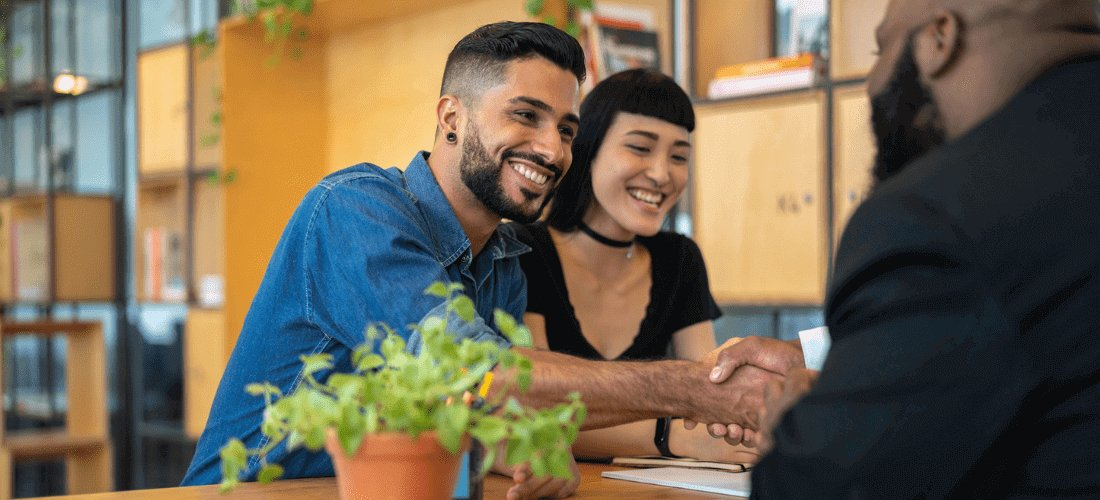 Five Questions You Should be Asking Your Home Loan Lender
If you're reading this, it's probably because you've recently decided to take the plunge into home ownership, thereby taking advantage of some of the lowest interest rates we've seen for a long time. Or, you've been tempted into switching your existing home loan by the unprecedented low rates being offered by lenders across the board. Either way, it's a move you've thought about long and hard.
While it might seem like you can't go wrong with rates at such a historic low, there's still a host of other factors to consider before you sign on the dotted line.
Luckily, we've created this handy guide to help you navigate the process and walk away with the loan that best suits your budget and circumstances.
1. What's the true cost of the loan?
It's easy to be seduced by the headline rate but there are often additional fees to take into account which can increase the amount of interest paid. Application, package fees or monthly fees are common and can vary from loan to loan – so it's important to watch out for this when doing your research.
2. Do I need mortgage insurance?
Unless you have a deposit of at least 20 per cent of your purchase price, lenders may require mortgage insurance (sometimes known as LMI) to safeguard the lender should the homeowner default on their debt. LMI is calculated as a percentage of your loan amount and varies depending on your loan to value ratio. It can be substantial so make sure you check before committing to anything.
3. Does the loan have any special features?
A loan with an offset feature is a great way of minimizing the amount of interest you pay and well worth exploring. With offset accounts, your loan is linked to a current account into which your salary could be paid. Every day, whatever is in your current account is 'offset' against the amount in your loan account, and you only pay interest on the difference. Another great feature to be on the lookout for is free redraws – ideal for when you decide to redecorate or put in a new kitchen or bathroom.
4. Can I make overpayments?
Some loans will not allow you to pay off more than the agreed amount each month – which can be frustrating if you have a windfall or bonus that you'd like to use to reduce the amount on your mortgage. Overpayments are essential if you want to shorten your mortgage term and own your home outright sooner.
5. What are the exit fees/break fees?
It might seem a little premature to be thinking about at this stage, but it's an important question to ask. Depending on the type of loan you end up with, the costs to end your mortgage early can vary substantially. Fixed rates, for example, can be costly if you need to pay off your loan during the fixed term.
Having a reputable and reliable mortgage lender on hand during this process is an invaluable tool. At BOQ, our team of lenders and home-loan experts are here to offer peace of mind and ensure you feel confident with your home loan. If you'd like to find out more about how we can help, find your nearest branch and book an appointment to meet with us today.