Indulge for less: How to treat yourself on a budget
It's fair to say the word 'budget' strikes fear into the hearts of many Australians. It makes us think of restricted spending, making sacrifices, and having to say 'no' to those little luxuries because they don't quite qualify as necessities.
But it's also a vital tool to maintain control over our finances and avoid excessive spending, says Amanda Ragkousis, a senior financial advisor.
Amanda offers a simple solution to the budget-averse: 'No-one likes the word 'budget', so change the name!' she says. 'And keep it simple to avoid unnecessary stress.'

To bring the excitement into budgeting, Amanda suggests reviewing expenses on the first Monday of the month and referring to it as 'Money Monday'. 'Budgeting is necessary, as it will put you in control of your money, highlight that money is limited and allow you to make the choices on what you spend your money on and what you will save,' she says.

The Australian Government has a budget template that is freely available on the Moneysmart website, and if you have a myBOQ transaction or savings account1 an app like the myBOQ app can help you track and catalogue your expenses.

And these expenses can, and should, include little indulgences that bring you joy. 'It's important and OK to treat yourself from time to time for your own mental health and happiness,' says Amanda. 'But not budgeting for these indulgences can have a huge impact on your financial situation. This is the first step to being able to indulge, but keep to your budget.'

Every little bit counts

Burleigh Heads mother Elysia Van Vliet is a self-employed marketing executive, while her husband Lloyd owns his own electrical company.
The couple and their two daughters enjoy an active and social lifestyle, so they find ways to save on household 'hard costs' in order to enjoy the good things in life – within reason.
'Annually, businesses increase their costs, so this is often our prompt to see if we can find a better price for the same product,' says Elysia. 'We will use price comparison websites to find a better deal on our household insurance, mortgage, electricity, health insurance and mobile phone bills.

'We go back to our current provider to see if they can match it or better it. Generally, many companies will match or improve, as they do not want to lose you. 

'By saving in our "hard costs", we can push the funds elsewhere into our life spendings, such as the children's schooling or entertainment.'
Amanda advises her clients to keep track of insidious fees too. 'Over time, we accumulate bank accounts, credit cards and store cards from a variety of providers, so do a stocktake of your accounts,' she says. 'This could not only save you paying unknown fees, but also save you money, as you may be able to generate higher interest by consolidating your savings into one account.'

Opt for experiences over spending

Collecting experiences rather than things is one way to save money and still live an inspiring life.
April Terzis, 27, works in the music industry and lives in a share house in Tallebudgera with friends. A BOQ customer, she is currently saving for a bucket-list trip to New York City and a new piano, two goals that have required her to cut back on some discretionary spending.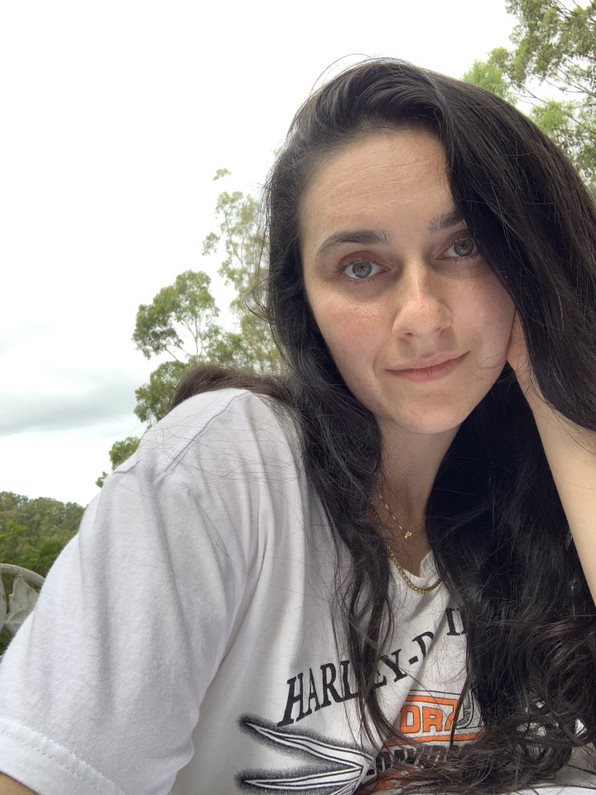 'I have had to get creative and work out ways to treat myself on a budget,' she says. 'My partner and I do DIY dates. We recently bought a couple of canvases and paints from the local discount store, set up a Bob Ross tutorial on the TV at home, made some cocktails and had our own Paint 'n' Sip night. It was an opportunity to still do something fun and different, but without overspending.'

Amanda suggests taking advantage of your local council's free festivals, concerts, live music, arts and events for cheap ways to treat yourself.

Plan your wining and dining

Delicious food and wine are among life's greatest pleasures, but both can be expensive habits.
However, Amanda says it's possible to eat out on a budget with some careful planning. 'Do a little research before you select the cafe or restaurant, as they may offer daily specials or loyalty rewards. And take advantage of daily deals on websites and apps, as you can often save up to 50 per cent on certain meals,' she says.

While food delivery apps are convenient after a long, stressful day at work, reaching for them too often is an easy way to burn through hard-earned cash.

'Deleting the apps will help remove any temptation,' says Amanda. 'Ordering and collecting from a takeaway venue also saves you the delivery fees.'
Shop sustainably

When it comes to retail therapy, Elysia avoids fast fashion and invests in fewer, quality pieces that will stand the test of time.
'Quality products mean that items will not need to be re-purchased in a short period of time, so they are more cost-effective in the long run,' she says.

April opts to scour op shops and markets like Burleigh Heads's award-winning fashion and design market, The Village Markets, which has a much-loved Rack Sale section, where fashion lovers and influencers sell their pre-loved wears at cheaper prices.
'I've also always loved vintage fashion and have found a select few vintage stores that are small businesses and locally owned,' says April. 'I've saved thousands of dollars over the years. Most recently, I got an authentic designer bag at the op shop for $4. The bag retails for between $300 and $500, so it was a bargain.'

'I'm still looking for more ways to save that I can implement into my day-to-day life, but I'm glad I've started somewhere and it's been successful so far.'

Plan your meals

Meal planning makes a world of difference for your health and budget.
A self-confessed foodie, Elysia says she loves to eat out and prefers to drink quality wine and Champagne, so she ensures she plans meals during the week to save money.
'When we do our weekly food shop, I work out a meal plan for our lunches and dinners,' she says. 'This will ensure less food wastage and money is spent efficiently. I find ways to make tasty and nutritious meals that will not break the bank by flicking through cookbooks or websites.'

For the kids' lunches, she stays away from individual packaged products and makes cakes and slices and often buys yoghurts, biscuits and dried fruit in bulk, then splits them into individual containers.

The family also has a herb garden, which is filled with fresh herbs, tomatoes and lettuce. 'These little thoughtful acts all help to save a few dollars in the long run, which means an extra wine or two when next out with friends,' she says.
Get a better bank account
If you bank with BOQ, you can budget better and track your spending when you bank with the myBOQ app.
1.BOQ's Everyday, Future Saver, Smart Saver and Simple Saver Accounts are only available on the myBOQ app. Conditions, Criteria and Fees Apply. Conditions, Criteria and Fees Apply. You should obtain and consider the products terms and conditions available online or through the myBOQ app before making any decision about whether to acquire or continue to hold it.
All information in this blog is of a general nature only and has been prepared without taking account of your objectives, financial situation or needs. You should consider the appropriateness of any advice before acting on it. It may or may not be correct, depending on individual circumstances. You should not rely on this information as being correct for you, and you should obtain your own legal, financial and taxation advice as appropriate.