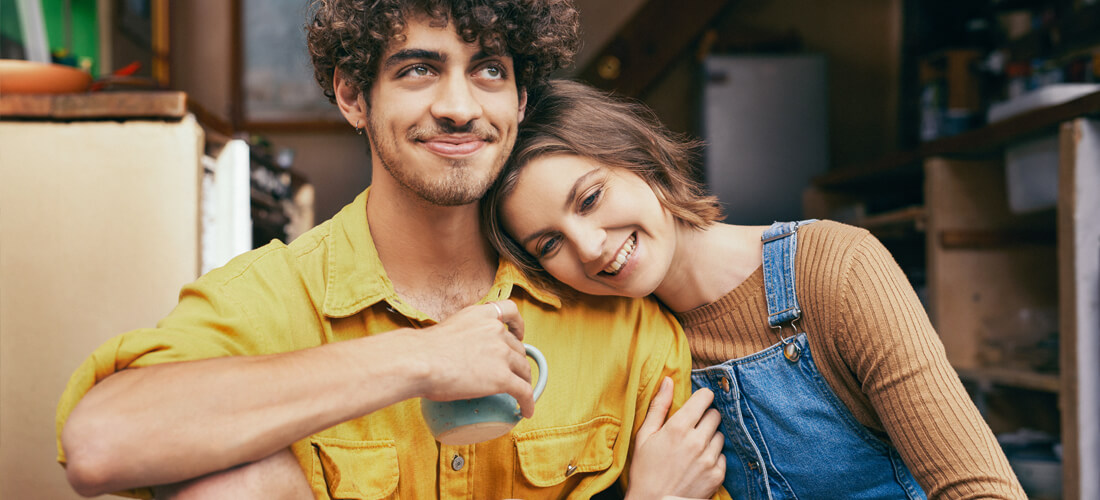 The ultimate renovation guide
Renovating can be exciting and rewarding, because it means you get to create your dream home without all the hassle of house hunting, moving, and settling in somewhere new. Having said that, renovating isn't for the faint-hearted, so you'll need to approach it with your eyes wide open.
The more you know in advance when it comes to budgeting and planning, the fewer surprises will pop up along the way. And if hurdles do arise (because they almost always do), then you'll have a plan for tackling just about anything head-on with confidence. Feeling overwhelmed? Start by asking yourself these six questions to plan a successful home renovation.
1. What's my renovation budget and timeframe?
Start by working out how much money and time needs to be spent on each aspect of the renovation before getting too swept up in the nitty-gritty details of decorating – even if that does seem like the fun part.
Begin with a basic scope of work, carefully considering what needs to be updated and what can remain in place. Make allowances for unexpected events, such as bad weather, trades not turning up or delays getting materials. This way, you can build up a realistic budget and timeline, while also seeing where you might need to tighten the purse strings.
According to property data analysts CoreLogic, the national residential construction costs increased by a record 11 per cent in 2022. So it's good to keep in mind fluctuations in the cost and availability of materials and labour due to workforce shortages and inflationary pressures.
Use money-saving tools, such as BOQ's Budget Planner and Savings Calculator, to help you keep an eye on your finances before and during the renovation.
2. Does my project need council approval?
Unfortunately, grand renovation dreams can be dampened by council restrictions and lengthy approval processes. Before getting too far with your project, check with your local council to find out which projects require a Development Application (DA). Many minor cosmetic changes don't require a DA, while almost every structural change does.
It is also important to consider if the home you're looking to renovate has any heritage protections in place. You may be required to renovate it in a style that is sympathetic to the original design or to the neighbouring houses. Some councils will even dictate which colours can be used to paint the exterior and any surfaces visible from the street.
Council planners will also consider whether the proposed structure will negatively impact the amount of natural light for your neighbours, their privacy or views, as well as the land-to-building ratio. Your block might be subject to some setbacks or easement restrictions so make sure your first call is to the council so you have a clear picture of all the rules in place before you start designing your dream home.
3. Have I got a realistic plan in place for my renovation?
Planning is key to a successful (and relatively pain-free) renovation journey. Draw up a spreadsheet to track your renovation's progress; if you're planning to give more than one room a facelift, clearly outline budgets and timeframes for each sub-project, so your money doesn't get rerouted. For renovators on a tight budget, consider breaking things down into two columns: what you want and what you actually need.
Understanding the order in which projects need to be done is also vital; for example, you don't want to book the tiler for your bathroom before the plumber has finished their job. In the world of building, there is a natural sequence of events and, by adhering to this, you can keep labour time down and save money. Most seasoned renovators (and reality show contestants) will be the first to admit that poor time management will lead to budget blowouts.
And while we're talking trades, it's also important to consider which parts of the project will require a professional and which jobs you might want to take on yourself. A few YouTube tutorials will stand you in good stead to complete simple jobs like sanding, painting and even re-grouting tiles at a considerable saving for your bottom line, although it's likely to take longer than if you left it to the professionals.
When gathering quotes from tradespeople, don't be afraid to ask lots of questions and get tradespeople to itemise each step, clarify the brand of each product and negotiate a fixed-price contract rather than an hourly or day rate.
4. Do I need a construction loan?
Perhaps you've saved enough to go ahead with your renovations without the need to borrow, but if not, you may require a loan to get the job done. Understanding your financial position and borrowing capacity early on is essential, as cash-flow problems are difficult to reverse and can quickly kill a renovation.
If you own your home, BOQ can help you access equity, set up a redraw facility or refinance your home loan to free up money. If you're planning to buy a home that requires renovations, then BOQ can advise you on just how much you can borrow to cover the purchase and the project.
With a BOQ construction loan, you have the flexibility to make progress payments. The incremental payments are made to the builder as every stage of construction is ticked off. And because we're in charge of paying the builder, BOQ takes on the task of inspecting the work and ensuring it's been done. To better understand how a construction loan works, download the BOQ Guide To Residential Construction Loans.
Before asking us about a construction loan, you should first organise a reputable licensed builder, sign a fixed-price itemised contract, agree on a schedule of progress payments and have any necessary council approvals in place.
For a better understanding of what refinancing your home loan with BOQ would look like, visit our Refinancing Your Home Loan page and take a look at our Loan Repayment Calculator.
5. Do my renovation plans put me at risk of overcapitalising?
When creating your dream home, it's tempting to splash your cash on aspirational items and big brand names, but you can run the risk of overcapitalising.
Overcapitalisation occurs when a homeowner spends more on their renovation than the value of the property after the improvements have been made. It's a common mistake many renovators make, so it's important to identify the end value of the property so you can set yourself a budget well within that figure.
In certain areas of the home, it's actually wise to spend a bit more on fixtures and fittings. Quality hardware, tiles and surfaces in kitchens and bathrooms make a great first impression and almost always add to the home's resale value, so can be worth the extra cost. Reputable and energy-efficient appliances are a clever choice, because if inferior brands break down or become quickly outdated, they may end up costing you more in the long run. Durable flooring is another great investment, as it's likely to be in place for at least a decade.
But remember: there are quality products and then there are designer brands. Keep an eye on your spending and ask yourself if you're really getting bang for your buck.
6. Have I prepared for all the potential hidden costs?
Where possible, negotiate a fixed-price contract with your builder, though it's also worth including an extra buffer in your budget, because hidden costs are simply a fact of life when renovating - and with inflation and trade shortages, these could be more than the traditional 10 - 15 per cent recommended buffer.
Try to minimise the shock of these extra costs by being prepared, so you can respond as they arise. Common hidden costs in a renovation include:
asbestos removal
additional plastering
extra trades
hidden damp or termites
unexpected plumbing or electrical problems
restumping
delays with labour or materials
insurance
accommodation during construction.
If you're looking to renovate and want to find out more about home loan refinancing or construction loans, check out the range of home loans that BOQ currently has on offer.