The BOQ recruitment team is made up of twelve talent professionals with extensive recruitment experience between them. They live and breathe the BOQ way and are dedicated to guiding you along the recruitment process, from start to finish. Passionate about building lasting relationships and providing a high level of service, they genuinely love coming to work every day to make your dream of joining BOQ a reality.
Learn more about our Talent Partners below.
Sian Bailey
Senior Talent Partner - Retail Banking and Business Banking
I am passionate about securing and identifying the best talent for BOQ and providing candidates and Hiring Managers with an excellent customer experience.
 I graduated with a Bachelor of Business (Public Relations & Marketing), and have over 12 years' experience working in recruitment, both within agency and internal environments and joined the fabulous BOQ recruitment team in 2017!
I am a mother of two adorable 'high spirited' toddlers, and enjoy nothing more than spending my spare time with family and friends, enjoying great food and wine, and fitting in as much outdoors time as possible!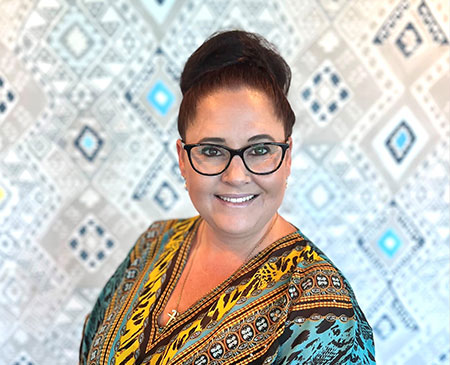 Kelly Fichardt
Talent Partner - BOQ Retail (Frontline) - Corporate & Franchise - QLD
I joined BOQ in January 2020 and have over 17 years' experience in recruitment having recruited in the UK, South African and Australian markets.
My passion is working closely with my stakeholders by identifying and connecting them with top talent while providing exceptional customer service and positive outcomes – hiring the right talent is the key to our organisations success
I am a mother to two beautiful girls and two fur babies. We enjoy bay walks, swimming in this beautiful Queensland weather and spending time getting lost in a good book.
Mahalia Collins
Talent Partner - BOQ Retail (Frontline) - Corporate & Franchise - NSW, VIC, TAS, ACT, & WA
I officially joined the Talent team in April 2019, after temping with BOQ Group on and off since 2017 whilst travelling and living in Thailand.
I have several years expereince in recruitment and I enjoy being able to bring the right talent to BOQ Group!  
I enjoy cooking and trying to be creative with it, a good camping adventure, travelling, trying new experiences, and a nice wine with family and friends.
Kaity Peacock
Talent Partner - BOQ Business & BOQ Specialist
I have over 4 years' experience in recruitment across multiple industries throughout Australia and the UK
I like to spend my time discovering new restaurants to wine and dine at and can't go past a good picnic in the park.
Nicole Sherwell
Talent Acquisition Coordinator
I joined BOQ Talent Team in February 2022, returning to the Recruitment world after a 4-year break, supporting my Talent Partners to ensure we can find the best candidates for BOQ.
I have 5 years administrative experience throughout Real Estate, Accounting and Recruitment and am also a qualified Veterinary Nurse.
When I am not at work, I enjoy spending time in the paddock with my horse & dog, camping and enjoying new restaurants and a nice wine.
Amber Dique-Bellette
Senior Talent Partner - Campaign & Volume
Passionate about providing innovative recruitment solutions that provide an exceptional experience for our candidates and hiring manager.
Have over 10 years recruitment experience, both internally and through agency and am excited to have joined this fantastic BOQ team in 2022.
I love all things creative from writing, to art to woodwork, and love travel and spending time with my family.
Judy Goldzweig
Talent Acquisition Coordinator - BOQ Group Contact Centre & Operations
Starting at ME in 2018 and working closely with our Contact Centre, I've gained some valuable insight on the importance of the role in the organisation. 
I'm passionate about developing my skills and bringing my personal flare to the role each day to ensure the candidate experience is a positive one.
Outside of work I enjoy watching the AFL, writing and attending poetry nights and binging the latest Netflix series.
Marc Gore
Senior Talent Partner - Group Risk, Legal & Governance, Retail Banking (Corporate), Brand & Marketing, Corporate Affairs, Product & People and Culture.
Initially starting my career in Banking in the UK, I moved into a recruitment role back in 2012 and then relocated to Australia in 2018. I was previously recruited into ME Bank, to support the internal recruitment team across all verticals.
Joined the BOQ Group in 2021, through the ME Bank acquisition.
I love a rooftop bar in summer, going to the beach, travelling around Australia and I am quite into sports now (thanks Australia!) – I play social and competitive league netball during the week.
Krish Paulpilli
Talent Partner - Group Risk, Legal & Governance, Retail Banking (Corporate), Brand & Marketing, Corporate Affairs, Product & People and Culture.
I'm Melbourne born with a mixed background. My Dad migrated from Sri Lanka and mum is a true blue Aussie.
I've been in recruitment for 4 years and worked across finance and technology roles predominantly.
Outside work you'll either find me on a footy or cricket field, looking after my nieces and nephew or bar hopping around Chapel street.
I've been lucky enough to work and study in Europe and the Americas, so I've well and truly got the travel bug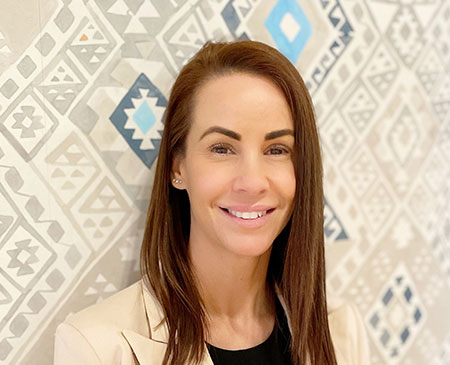 Zoe Branch
Talent Partner - Group Risk, Legal & Governance, Retail Banking (Corporate), Brand & Marketing, Corporate Affairs, Product & People and Culture.
Joined the Talent team in August 2021, previously was in the BOQ Branch at Newstead as a Customer Relationship Specialist.
I have been interested in changing careers into People and Culture for a few years now and could not have asked for a better team to join and transition careers with!
I am enjoying my new role as a Talent Partner immensely after a 17 year career in aviation as a Cabin Manager, Safety & Emergency Procedure Instructor and Pilot. 
I enjoy having a wine or cocktail with friends and family, getting away from the city to go camping and yes Top Gun is the best movie ever made!
Simon Wallace
Talent Partner - Group Technology
I recruit for Group Technology at BOQ specialising in Software Engineering, Cloud, Architecture and Senior Management.
The most enjoyable part of recruitment for me is giving people the opportunity to take that next step in their career and watching them grow.
Originally I am from the UK where I worked as an Electronics Technician for 10 years where I gained my enthusiasm for all things Tech.
Outside of work I enjoy most sports, hiking and travelling with some good food mixed in.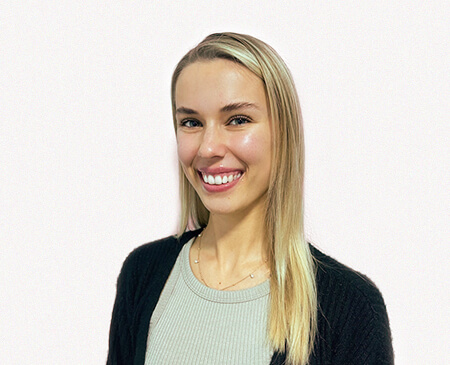 Sakara Patterson
Talent Partner - Group Technology
I made the switch from agency to internal, joining the amazing talent team at BOQ in February 2022 continuing to specialise across technology recruitment, having recruited in Australian and New Zealand markets.
I have a passion for top talent, bringing my energetic flare to the table to ensure I always provide a seamless experience and outcome for both hiring managers and candidates.
The beach is where my heart lies, always wanting to get out in the sun and spend valuable time with family and friends.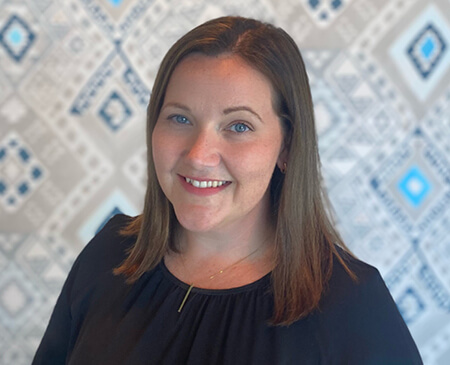 Bridget Eather
Talent Acquisition Coordinator
As the Talent Coordinator at BOQ I assist the Talent Partners with an array of day to day duties, from reference checks and phone screening to coordinating interviews.
I have extensive administrative experience and have spent time in a number of interesting teams including, Marketing, Compliance & Rehabilitation.
Joined the BOQ Talent Acquisition team in June 2021
When I'm not at work, I enjoy the simple things, spending time with family and friends, reading a good book, or spending time in the garden.